"You are my beloved Son;
with you I am well pleased."
This page provides information to help you participate more fully in the communal worship of the Parish and the Church, particularly the Sunday Mass.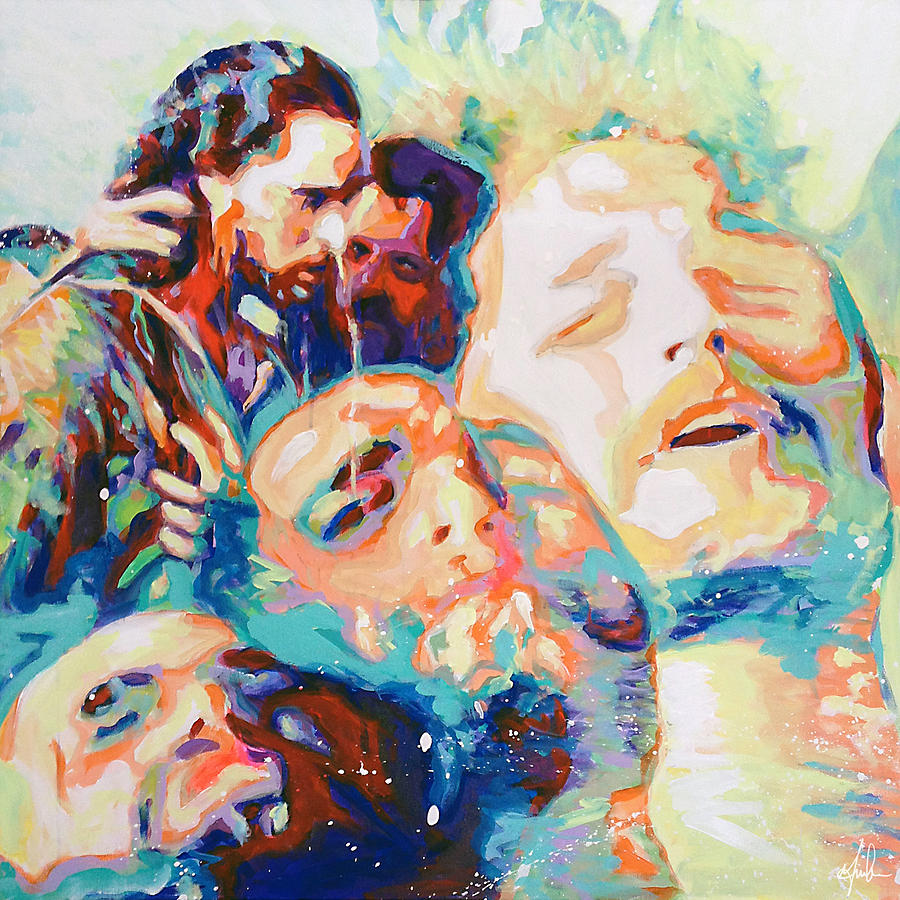 This Sunday is the celebration of the
the Baptism of the Lord
January 9, 2022
Sunday concludes the Season of Christmas; Monday begins the First Week in Ordinary Time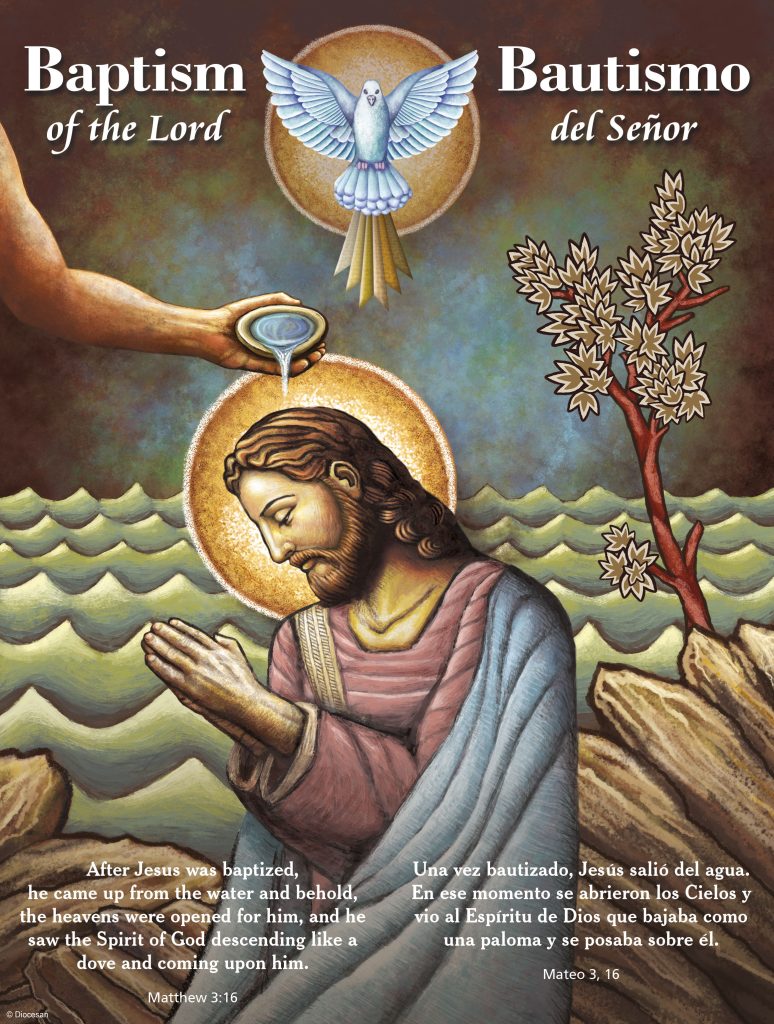 O Lord Jesus Christ,
in order to fulfill all righteousness,
you were baptized by John in the Jordan.
Clothe us with this same righteousness,
that as your baptized people,
we, too, may be called beloved children of your Father,
and because of you, know he is well pleased with us;
through your mercy, O our God,
you are blessed,
and live and govern all things,
now and forever.
Amen.
Source: Paul C. Stratman
The Papal intention for January is for all those suffering from religious discrimination and persecution.
January 11 is National Human Trafficking Awareness Day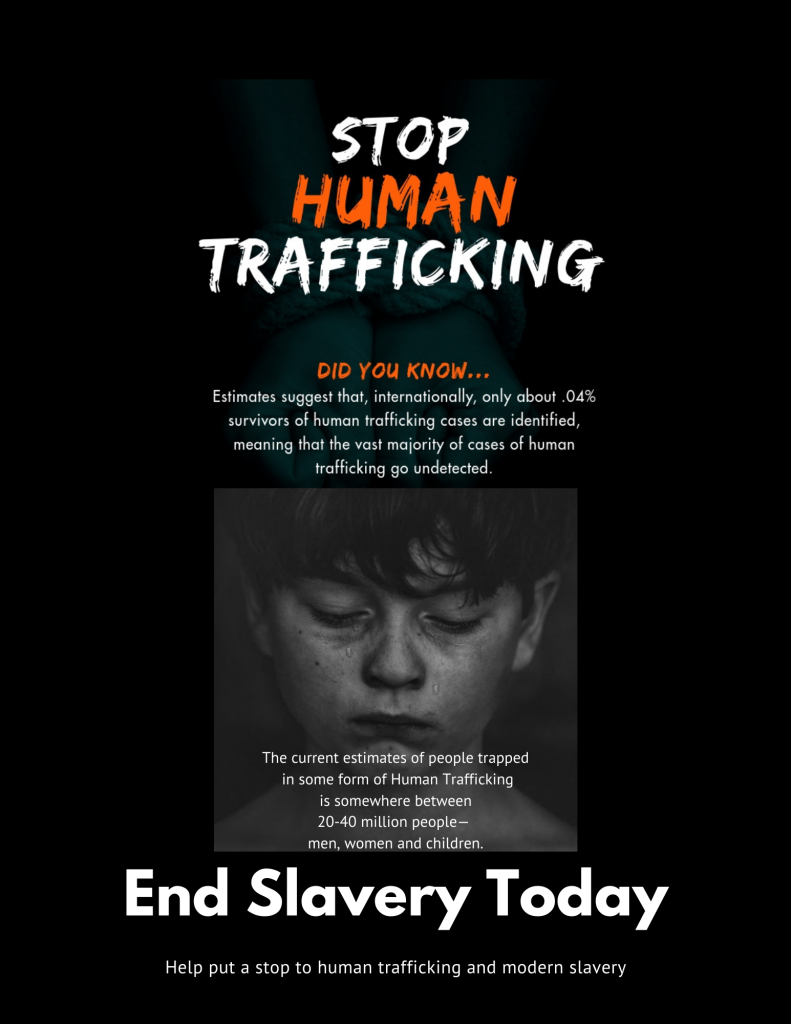 This Weeks Saints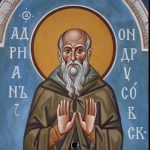 January 9
St. Adrian of Canterbury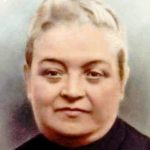 January 10
Bl. María Dolores Rodríguez Sopeña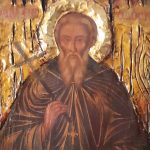 January 11
St. Theodosius of Cappadocia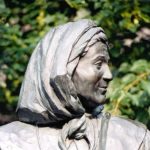 January 12
St. Marguerite Bourgeous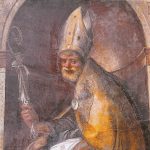 January 13
St. Hilary of Poitiers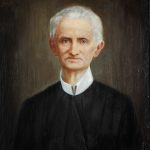 January 14
Bl. Petrus Donders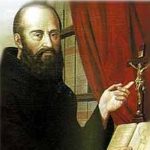 January 15
Bl. Gabriel of Ferrara

Read more about the saints here
Sunday Mass will be live streamed from St. Ann Church, and can be viewed at 10:30 Sunday. Click below to view.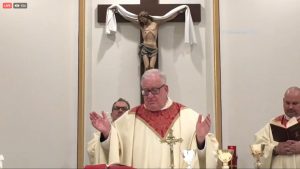 I take a moment to remember
and look forward to Sunday

I think of the place where I will worship on Sunday.
I recall its many aromas
I feel myself within it

I listen
I look

I see
the presider
the readers
the people around me

We will be together, before God, in our faith
Almighty ever-living God, who, when Christ had been baptized in the River Jordan and as the Holy Spirit descended upon him, solemnly declared him your beloved Son, grant that your children by adoption, reborn of water and the Holy Spirit, may always be well pleasing to you. Through our Lord Jesus Christ, your Son, who lives and reigns with you in the unity of the Holy Spirit, one God, for ever and ever.
Collect prayer for the Baptism of the Lord
The Readings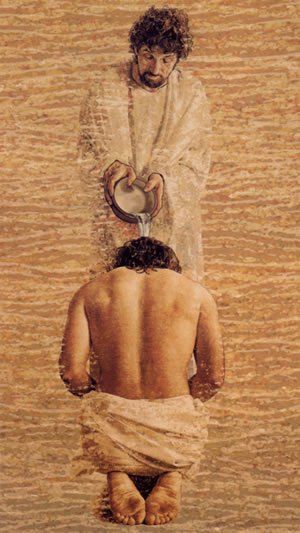 "Heaven was opened and the Holy Spirit descended upon him "
Lectio Divina
What word or phrase jumps out at you in today's reading?
Imagine yourself being a present during this story. What do you see, hear, smell, taste, feel, etc.? Describe everything in detail.
Imagine that you are one of the people in the reading. What do you feel, think, and do as a response to the events?
What does this reading remind you of in your life at this particular moment?
Breaking Open the Word
Second Sunday of Advent
Jeff Cavins reflects on the readings for this Sunday, The Baptism of the Lord. As with Jesus, when we are baptized, the Father blesses us and says to us, "You are my daughter", "You are my son".
Jeff Cavins is an American Catholic evangelist, author, and biblical scholar. He is the creator of The Great Adventure Bible Study program, and was the founding host of the Television Show "Life on the Rock" on EWTN.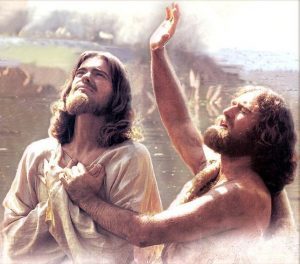 "You are my beloved Son; in you I am well pleased".

Who would not want to hear these words over and over? I would. The beloved of God! It is like having candy and circuses and ice cream and all your favorite things. God has settled upon you as his special one. Everything will be fine.

Except that "being fine" is not the true meaning of "beloved."
Fr. John Foley, SJ is an American Jesuit priest who is a theologian, professor, author, liturgist, and a composer of Catholic liturgical music, as a member of the St. Louis Jesuits group. Among his compositions are One Bread, One Body, Earthen Vessels, Come to the Water, and The Cry of the Poor. He is the founder and former Director of the Stroble Center for Liturgy at St. Louis University.
The Baptism of Jesus Christ, the Messiah and Son of God
Jesus Christ is the Messiah, the Son of God. We look to him to save us and we worship him as Almighty God. Just as John the Baptist pointed to him, so we must point him out to others as the only Savior of the World.
Douglas Sousa, S.T.L. is an author for Liturgical Publications, Inc., and writes reflections on various topics, including reflections on Sunday readings.
The Lesson of Christ's Baptism
Though this event hearkens to and foreshadows the Church's Sacrament of Baptism, we shouldn't confuse the two. Christ does not receive the Sacrament of Baptism, and what John imparts is not what the Church is doing when people are baptized.

The baptism of John was a ritual act of purification which was much like the mikvah that a faithful Israelite accepted before they entered the precincts of the Temple. John presented his mikvah or baptism as an act by which one would be prepared to receive the Messiah and enter with him into the Messianic Age.

It is mysterious as to why Christ would himself accept this kind of baptism.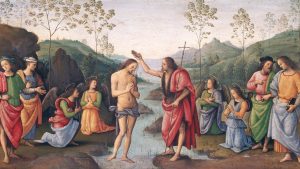 Fr. Steve Grunow is the CEO of Word on Fire Catholic Ministries.
The Baptism of the Lord
A Homily by Bishop Robert Barron
Bishop Robert Barron serves as an auxiliary bishop of the Archdiocese of Los Angeles. He is an author, speaker, theologian, and founder of Word on Fire, a global media ministry. Word on Fire reaches millions of people by utilizing the tools of new media to draw people into or back to the Catholic Faith.
What does Jesus' baptism mean for our own?
John is not simply a baptizer; he is a reformer who calls on his community to be attentive to how they live and treat one another. John's focus on baptism and care for others shows the close relationship between these actions, and his preaching shows us the implications of Christian baptism and discipleship. It's not simply about being baptised; it's about living justly and selflessly for the sake of others.
Jaime L. Waters teaches Biblical Studies at DePaul University in Chicago. She is an associate professor of Catholic studies and a regular contributor to America magazine.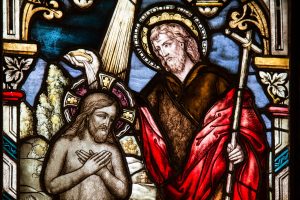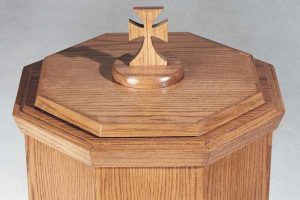 We live our baptismal vocation at home, in the workplace and in our communities of faith. The renewing strength and wisdom we need to witness to Jesus Christ is rooted in graces we first received at baptism. Living out our baptism can be a good spiritual resolution in this new year.
Jem Sullivan writes for Catholic News Service. Dr. Sullivan joined the Pontifical Faculty of the Immaculate Conception in 1999. Presently, she teaches courses on Catholic Education: Teaching and Learning, the Documents of Vatican II, and Christian Art and the New Evangelization. She received her doctorate from The Catholic University of America, Washington, D.C. She has served as catechetical consultant to the Archdiocese of Washington and the Archdiocese for the Military Services.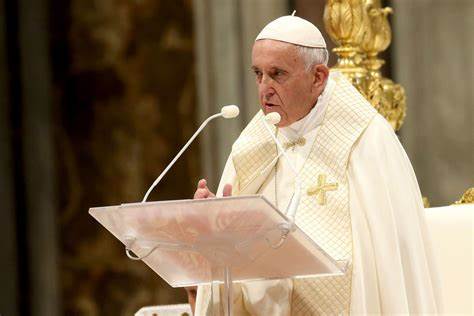 Baptism, therefore, is not merely an external rite. Those who receive it are transformed deep within, in their inmost being, and possess new life, which is precisely what allows them to turn to God and call on him with the name of "Abba," that is, "daddy." "Father"? No: "daddy." (cf. Gal 4:6)…

Every distinction becomes secondary to the dignity of being children of God, who, through his love, creates a real and substantial equality. Everyone, through Christ's redemption and the baptism we have received, we are all equal: children of God. Equal. …

And one of the apostles, in the Letter of James, says this: "Be aware about differences, because it is not right that when someone enters the assembly (that is, the Mass) wearing a gold ring and well-dressed, 'Ah, come up here, up here!' and you give him one of the front seats. Then, if someone else enters, … you see he is poor, poor, poor, "Oh, yeah, you can go over there in the back." … No, we are equal! Rather, our vocation is that of making concrete and evident the call to unity of the entire human race (cf Conc. Ecum. Vat. II, Cost. Lumen gentium, 1).

Pope Francis: Which of you knows the exact date of your baptism?
Sept. 8, 2021