"Behold, I am sending my messenger ahead of you"
This page provides information to help you participate more fully in the communal worship of the Parish and the Church, particularly the Sunday Mass.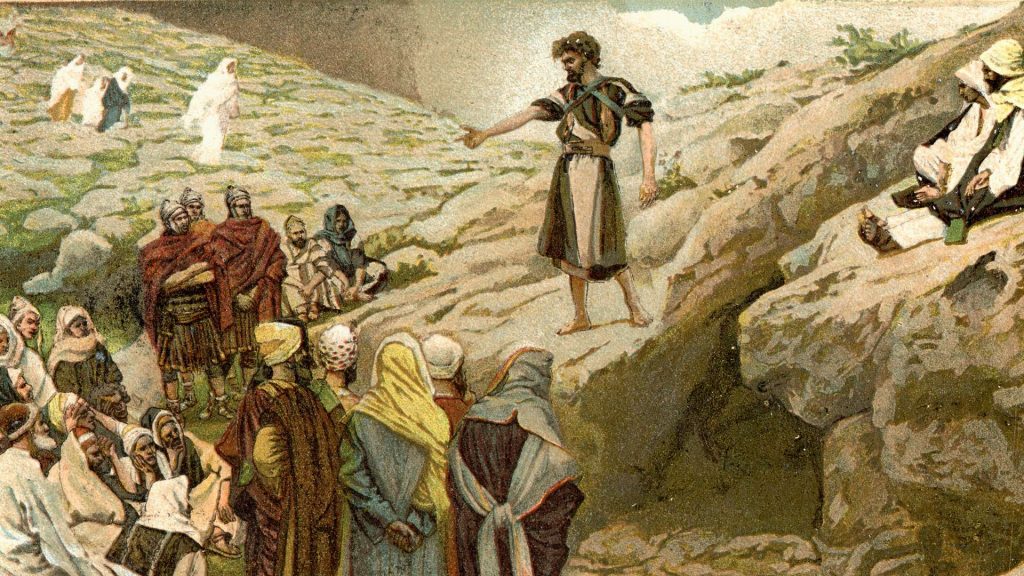 ""Prepare the way of the Lord,
make straight his paths."
This Sunday is the celebration of the
Second Sunday of Advent
December 6, 2020
Today is the feast of St. Nicholas which is superseded by the Sunday Liturgy.
You can click below to access some resources to help you pray with, meditate upon, and more fully understand the Sunday Readings.
This Weeks Saints
Read more about the saints here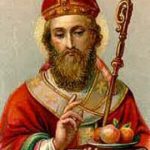 December 6
St. Nicholas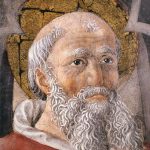 December 7
St. Ambrose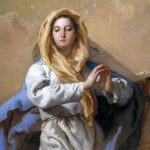 December 8
Immaculate Conception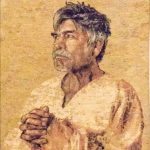 December 9
St. Juan Diego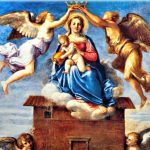 December 10
Our Lady of Loreto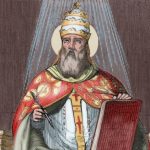 December 11
Pope St. Damasus I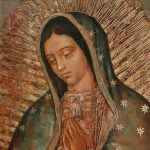 December 12
Our Lady of Guadalupe
St. Juan Diego Cuautlatoatzin
Marian visionary
December 9
Nestled between two great Marian celebrations (Immaculate Conception on December 8 and Our Lady of Guadalupe on December 12) is the optional memorial of St. Juan Diego Cuauhtlatoatzin ("the talking eagle"). He was raised in the pagan Aztec tradition from an early age. At the age of 50, he and his wife Maria Lucia were baptized by Franciscan missionaries, and became two of the first Native American converts in Mexico.

Juan Diego would walk great distances to receive religious instructions and to attend mass. In 1531, while on his way to the mass celebrating the Immaculate Conception, he saw a beautiful young woman dressed like an Aztec princess, who said she was the Virgin Mary and asked Juan to tell the bishop to build a church on that site. When the bishop pressed him for proof, Juan appealed to the woman who promised him a sign on the next day, December 11. Because his uncle took ill, he was unable to meet the woman on that day.

When he encountered her on the following day and told her of his uncle, she replied, "No estoy yo aqui que soy tu madre?" (Am I not here, I who am your mother?). She promised him his uncle would be restored to health and directed him to the top of a hill, where Juan found roses growing in the frozen December ground. He filled his tilma or cloak, and took the flowers to the bishop. When he opened his cloak, the flowers fell to the ground before the bishop, revealing an image of the lady imprinted on the tilma.

With the Bishop's permission, Juan Diego lived the rest of his life as a hermit in a small hut near the chapel where the tilma was kept in a place of honor. There he cared for the church and the first pilgrims who came to pray, until his death at the age of 74. The same tilma is still displayed in a place of honor in the Basilica of Guadalupe.
"I am a nobody, I am a small rope, a tiny ladder, the tail end, a leaf"

St. Juan Diego
St. Albert Adam Chmielowski
Founder
June 17
Adam Chmielowski was born to noble parents outside Krakow in 1845. At the age of eighteen, he was injured while fighting Russian occupiers, and he was fitted with a wooden leg that he wore for the rest of his life. A gifted artist, Adam pursued studies at the Academy of Fine Arts in Munich and returned to Krakow to find his work much in demand. Over the next fifteen years, he produced sixty-one paintings.

A desire "to dedicate his thoughts and talents to the glory of God" led him to explore religious themes, as in a moving Ecce Homo. Yet increasingly, he was seeing Christ's suffering in the forsaken derelicts of Krakow. He began to bring homeless men into his apartment, and in 1887, he donned the grey Franciscan habit as a tertiary and began to call himself "Brother Albert."

The next year, the authorities agreed to permit Albert to take over the city homeless shelter. He sold his own paintings to finance the project. When other men joined him (the future Albertine brothers), he instructed them: "You must be as good as bread, which for everyone rests on the table and from which everyone, if hungry, may cut himself a piece for nourishment."

Brother Albert died in 1916 in one of his shelters. In 1949, the priest-playwright Karol Wojtyla memorialized him in the play Our God's Brother. Wojtyla became Pope John Paul II, and he canonized Albert in 1989.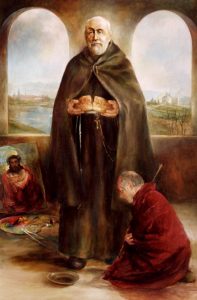 "I look at Jesus in His Eucharist. Could His love have provided anything more beautiful? If He is bread, let us too become bread… let us give ourselves."

St. Albert Chmielowski
Sunday and daily Masses will be live streamed from St. Ann Church, and can be viewed at 8:30 am Monday through Saturday, and on 10:30 Sunday. Click below to view.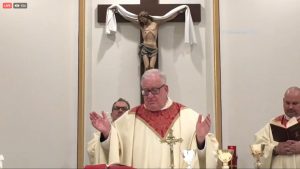 I take a moment to remember
and look forward to Sunday

I think of the place where I will worship on Sunday.
I recall its many aromas
I feel myself within it

I listen
I look

I see
the presider
the readers
the people around me

We will be together, before God, in our faith
About this Sunday
Almighty and merciful God, may no earthly undertaking hinder those who set out in haste to meet your Son, but may our learning of heaven wisdom grain us admittance to his company. Through our Lord Jesus Christ, your Son, who lives and reigns with you in the unity of the Holy Spirit, one God, for ever and ever. Amen.
Collect prayer for the Second Sunday of Advent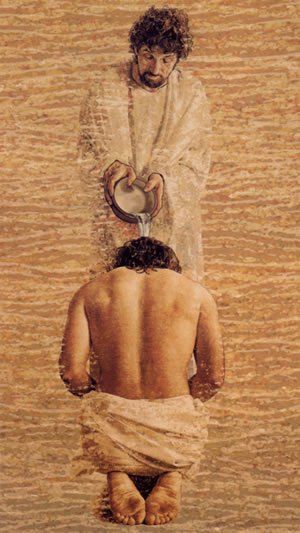 "One mightier than I is coming after me."
Lectio Divina
What word or phrase jumps out at you in today's reading?
Imagine yourself being a present during this story. What do you see, hear, smell, taste, feel, etc.? Describe everything in detail.
Imagine that you are one of the people in the reading. What do you feel, think, and do as a response to the events?
What does this reading remind you of in your life at this particular moment?
Breaking Open the Word
Advent: More than a Chocolate Calendar
What does Advent mean to you? A time to put the lights up, gift shop, and eat chocolate? Or is it something more? Fr. Mike says it's good to prepare ourselves for Christmas during Advent, but ultimately that's not what the liturgical season is about. Mary, Joseph, and Jesus had to stay in a manger because there was no room for them in the inn. Will you use this season to make room for Jesus in your life?
Father Mike Schmitz is a priest of the Diocese of Duluth, Minn. He is chaplain of the Newman Center at the University of Minnesota-Duluth and director of Youth and Young Adult Ministry for the diocese. Father Schmitz is a frequent columnist for Duluth's diocesan newspaper and he frequently delivers talks and lectures across the country. Many of his talks are available from Lighthouse Catholic Media, and he has a weekly video series hosted by Ascension Press.
At this time in your life, are you waiting for anything in particular? Is there a waiting experience that you can especially recall?
Bishop Barron on the Advent Revolution
Is the season of Advent just a cozy, sentimental period before Christmas? Or is it a time of spiritual revolution?
Bishop Robert Barron serves as an auxiliary bishop of the Archdiocese of Los Angeles. He is an author, speaker, theologian, and founder of Word on Fire, a global media ministry. Word on Fire reaches millions of people by utilizing the tools of new media to draw people into or back to the Catholic Faith.
To what new beginning is God calling you? From what must you turn away?
This Sunday, A Hard Hope That Shakes the World
Dare we hope that all men be saved? We absolutely should hope that. But it is presumption, not hope, to think that all men should be saved without our help. As we saw in the Sunday Gospel for weeks, God clearly gives Christians the responsibility for reaching people here on earth.

We hope that all men will be saved the way the firemen on 9/11 hoped that all would be saved from the Twin Towers: They didn't hope that somehow everyone would make it out of the burning buildings, they hoped that somehow they would be able to show everyone the way out.
Tom Hoopes is Writer in Residence and Vice President of College Relations at Benedictine College in Atchison, Kansas, where he teaches in the Journalism and Mass Communication Department. A former reporter in the Washington, D.C., area, he served as press secretary of the U.S. House Ways & Means Committee Chairman and spent 10 years as executive editor of the National Catholic Register newspaper and Faith & Family magazine. He writes weekly for the National Catholic Register and Aleteia, reaching a national and international audience.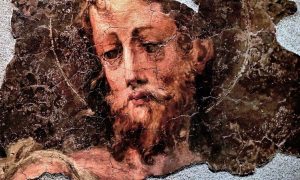 Who are the "messengers" from God who are preparing the way of the Lord today? Are there any at all? What is their message?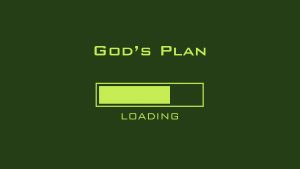 What words of comfort do you think God has for this time?
Love always wants to share itself.

This is surely why God chose to create, God, who is love, making planets and black holes and galaxy clusters, and bestowing his very self upon every microscopic atom of the exhaustive creation he had made.

There was still more room. God's overflow of love sought out more space for being received.
Fr. John Foley, SJ is an American Jesuit priest who is a theologian, professor, author, liturgist, and a composer of Catholic liturgical music, as a member of the St. Louis Jesuits group. Among his compositions are One Bread, One Body, Earthen Vessels, Come to the Water, and The Cry of the Poor. He is the founder and former Director of the Stroble Center for Liturgy at St. Louis University.
Who in your life sheds light on God's word?
During Advent, we frequently hear about John the Baptist and his role as herald on behalf of Christ. We should be inspired to model ourselves after him, considering ways in which we too can proclaim our Christian witness.
Jaime L. Waters teaches Biblical Studies at DePaul University in Chicago. She is an associate professor of Catholic studies and a regular contributor to America magazine,
How do you live out your Christian faith?

What can you do to promote the common good?

Who or what brings you joy?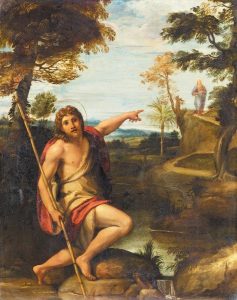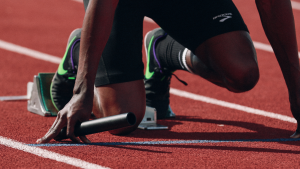 Allison Gingras is the founder of ReconciledToYou.com — where she blogs about the ordinary, every day living of the Catholic faith. She hosts the radio program A Seeking Heart with Allison Gingras recorded on FB Live Mondays 12:30 pm et; and distributed through Breadbox Media. Her newest project is the Stay Connected Journals for Catholic Women, published through Gracewatch.Media.
Advent is God's gift to us, our time for preparation. Christmas is not merely a reminder and a celebration of Jesus' first coming as an infant to Mary in Bethlehem but a reminder that he will come again. It is our creed and what we believe. How we live is how we prepare and how we will be found when we meet Jesus face to face.
What mountainous, uneven, rough places in your life would you like to have smoothed?
Advent reflections from the women Doctors of the Church
As we now turn to contemplate the Gospel readings for the four Sundays of Advent in this spirit, we welcome into our company four radiant women who put all their hope in God's love. They are the women Doctors of the Church: Hildegard of Bingen, Catherine of Siena, Teresa of Avila and Thérèse of Lisieux. While the wisdom of these women is perennial, they are particularly celebrated in 2020 as we mark the 50th anniversary of the title "Doctor of the Church" being bestowed upon women.
Michelle Jones has a Doctorate in Theology and a Licentiate in Spiritual Theology from the Pontifical University of St Thomas Aquinas (the Angelicum) in Rome, and a Master of Theology from the University of Notre Dame, Australia. Michelle has previously worked as a lecturer at Notre Dame, and as the Director of the Centre for Faith Enrichment – the adult faith formation agency of the Archdiocese of Perth. She is a consecrated woman and lives a contemplative life of prayer in rural WA in affiliation with the Carmelite Monastery of Quidenham (UK).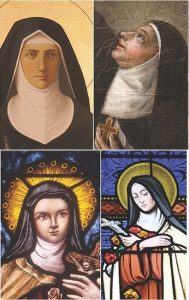 Is the Church willing to hear God's messengers today? Are the people of secular society inclined to hear God's messengers?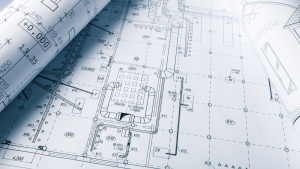 Do we, too, need the transforming hand of God to touch us for a renewal and a new life in the Spirit?
Second Sunday of Advent: God hasn't stopped unfolding unexpected plans for us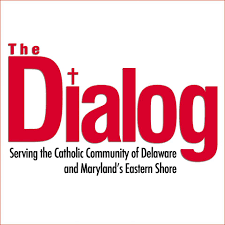 God hasn't stopped unfolding unexpected plans for the human race. From time to time, we are confronted with his surprising offers to help us "return" to a better life. They challenge us, as they challenged the Israelites in Babylon.

When the surprise comes, will you accept God's challenging comfort?
Kevin Perrotta is an award-winning Catholic journalist and a former editor of God's Word Today. He is the editor and an author of the "Six Weeks With the Bible" series, teaches part time at Siena Heights University and leads Holy Land pilgrimages. He has a masters' degree in theology from the St. Paul School of Divinity in St. Paul, Minnesota, and teaches occasionally at Sacred Heart Major Seminary in Detroit. He lives in Ann Arbor, Michigan.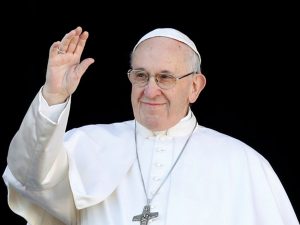 My mission of being in the heart of the people … is not an "extra" or just another moment in life. Instead, it is something I cannot uproot from my being without destroying my very self. I am a mission on this earth; that is the reason why I am here in this world. We have to regard ourselves as sealed, even branded, by this mission of bringing light, blessing, enlivening, raising up, healing and freeing. All around us we begin to see nurses with soul, teachers with soul, politicians with soul, people who have chosen deep down to be with others and for others.
Pope Francis, Evangelii Gaudium, paragraph 273