"I am the voice of one crying out in the desert"
This page provides information to help you participate more fully in the communal worship of the Parish and the Church, particularly the Sunday Mass.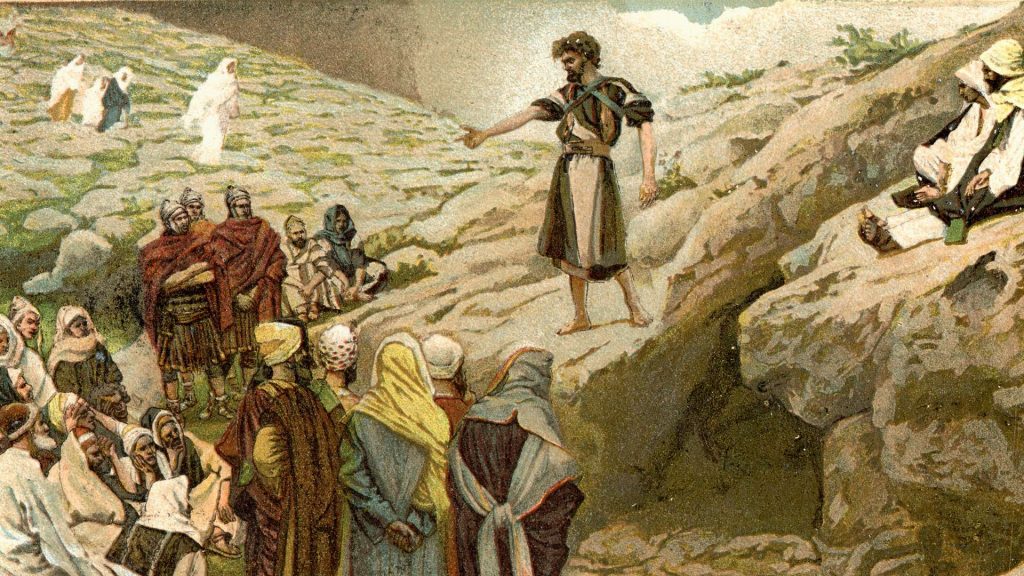 "There is one among you whom you do not recognize."
This Sunday is the celebration of the
Third Sunday of Advent
December 13, 2020
Gaudete Sunday

The Roman Church has been singing the "O" Antiphons since at least the eighth century. They are the antiphons that accompany the Magnificat canticle of Evening Prayer from December 17-23. They are a magnificent theology that uses ancient biblical imagery drawn from the messianic hopes of the Old Testament to proclaim the coming Christ as the fulfillment not only of Old Testament hopes, but present ones as well.

Their repeated use of the imperative "Come!" embodies the longing of all for the Divine Messiah. The serve as the basis of the Advent hymn, "O Come, O Come, Emmanuel".
Beginning with the 17th, the O Antiphons are listed for each day under the images of the saint of that day just below.
You can click below to access some resources to help you pray with, meditate upon, and more fully understand the Sunday Readings.
This Weeks Saints
Read more about the saints here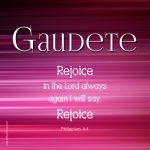 December 13
Gaudete Sunday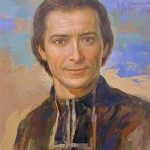 December 14
St. John of the Cross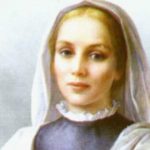 December 15
St. Virginia Centurione Bracelli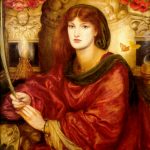 December 16
St. Adelaide of Burgundy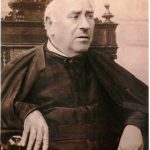 December 17
St. Jose Manyanet y Vive
–
O Sapientia

O Wisdom of our God Most High,
guiding creation with power and love:
come to teach us the path of knowledge!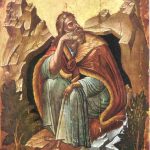 December 18
St. Malachi the Prophet
–
O Adonai

O Leader of the House of Israel,
giver of the Law to Moses on Sinai:
come to rescue us with your mighty power!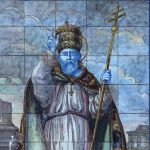 December 19
Pope Saint Anastasius I
–
O Radix Jesse

O Root of Jesse's stem,
sign of God's love for all his people:
come to save us without delay!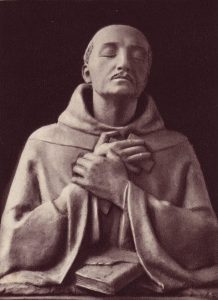 St. John of the Cross
Priest, poet, mystic
"Doctor of Mystical Theology"
December 14
St. John of the Cross was born Juan de Yepes y Alvarez, in Fontiveros, Avila, Spain in 1542. His wealthy father was disowned when he married a poor weaver's daughter, and John grew up in grinding poverty. His father died when he was only 3, and his older brother died of malnutrition two years later.

At 14, he took a job serving the sick in a hospital of Medina, and 7 years later, became a lay brother to the Carmelite friars, who had him ordained a priest. He became an expert on the Bible and translated the Song of Songs from Latin into Spanish. John sought a simple and quiet life, and persistently lived a life that was far more austere and strict than was called for by the rules of the Carmelite order.

Seeing this, St. Teresa of Avila asked him to help her in the reform of the Carmelite Order. Many of his brother monks resented the austerity that John attempted to impose, and had him arrested and confined to a 6×10 cell in Toledo; once a week he was publicly flogged. He escaped after nine months, but in that dark and desolate cell, he found Light itself, and there he composed some of his most beautiful poetry.

Escaping, he continued to write many poetical and mystical theological works, which earned him the title of Doctor of the Church. He became the spiritual director of the Spanish Carmelite novices, and died of a painful infection in 1591.
"In the blessed night
In secret that none saw me
Nor I beheld aught
Without any other light or guide
Save that which was burning in the heart."

From Dark Night of the Soul, by St. John of the Cross
Saint Mary of the Cross
(Jeanne Jugan)
Foundress
August 29
Jeanne Jugan was born in Brittany, the sixth of eight children. Her father, a poor Breton fisherman, was lost at sea when she was four. Her mother took odd jobs to keep her children fed. Because of the persecutions that occurred during the French Revolution, she taught them the faith secretly.

Jeanne grew up working as a shepherdess and a maid. She took a job as a kitchen maid in the home of a devout Catholic, the Viscountess de la Choue, who took Jeanne with her when she visited the poor. Twice a young man proposed marriage, but she declined his offers, telling her mother, "God wants me for himself. He is keeping me for a work which is not yet founded." She took jobs as a nurse, servant, and companion.

At forty-seven, Jeanne was living in an apartment with two other women. In the winter of 1839, she found Anne Chauvin, an old blind woman, on her step. She tucked the woman into her own bed and slept in the attic. From this time, the elderly poor became the center of her concern. Within two years, she had found the means to begin a twelve bed shelter and hospital for them; a year later, she found an unused building which she used to accommodate forty elderly in need. People called her and the women who joined her the "Little Sisters of the Poor." Jeanne became "Mary of the Cross."

Within a few years, a priest who was helping Jeanne lead the new community inexplicably removed her from her post and sent her to beg for the sisters. A few years after that, Jeanne was told to retire to the motherhouse, where she dwelt for twenty-seven years in obscurity. Although the younger sisters did not know she was their foundress, she taught them, nevertheless: "The poor are our Lord." Jeanne died at eighty-six. Today her sisters serve in thirty-one countries.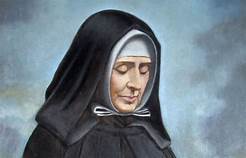 "Love God very much, so that you can look after the aged well, for it is Jesus whom you care for in them."

St. Mary of the Cross
Sunday and daily Masses will be live streamed from St. Ann Church, and can be viewed at 8:30 am Monday through Saturday, and on 10:30 Sunday. Click below to view.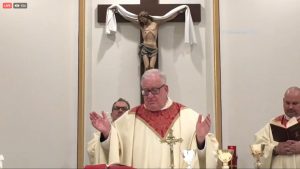 I take a moment to remember
and look forward to Sunday

I think of the place where I will worship on Sunday.
I recall its many aromas
I feel myself within it

I listen
I look

I see
the presider
the readers
the people around me

We will be together, before God, in our faith
About this Sunday
O God, who see how your people faithfully await the feast of the Lord's Nativity, enable us, we pray, to attain the joys of so great a salvation and to celebrate them always with solemn worship and glad rejoicing. Through our Lord Jesus Christ, your Son, who lives and reigns with you in the unity of the Holy Spirit, one God, for ever and ever. Amen.
Collect prayer for the Third Sunday of Advent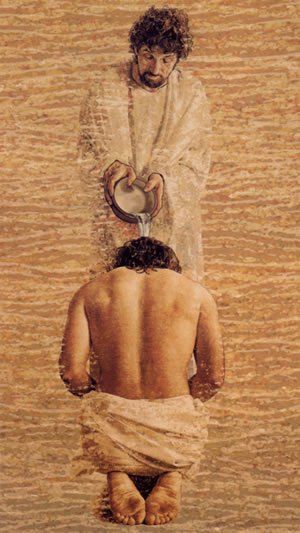 "He was not the light,
but came to testify to the light."
Lectio Divina
What word or phrase jumps out at you in today's reading?
Imagine yourself being a present during this story. What do you see, hear, smell, taste, feel, etc.? Describe everything in detail.
Imagine that you are one of the people in the reading. What do you feel, think, and do as a response to the events?
What does this reading remind you of in your life at this particular moment?
Breaking Open the Word
Waiting for Christmas
Sometimes when God tells us to wait he wants us to actively receive his grace for that moment. This is especially true during Advent. In this video, Fr. Mike Schmitz encourages us to prepare our souls for the arrival of Christ as we wait for Christmas Day.
Father Mike Schmitz is a priest of the Diocese of Duluth, Minn. He is chaplain of the Newman Center at the University of Minnesota-Duluth and director of Youth and Young Adult Ministry for the diocese. Father Schmitz is a frequent columnist for Duluth's diocesan newspaper and he frequently delivers talks and lectures across the country. Many of his talks are available from Lighthouse Catholic Media, and he has a weekly video series hosted by Ascension Press.
At this time in your life, are you waiting for anything in particular? Is there a waiting experience that you can especially recall?
Bishop Barron on the Spirituality of Advent
It's easy to overlook the season of Advent by just setting our eyes on Christmas. But as Bishop Barron explains, Advent can be a spiritually enriching time, one in which we anticipate the full glory of Christ. When we learn to embrace this season of waiting, intentionally praying and reflecting on its revolutionary nature, we tap into all its spiritual benefits.
Bishop Robert Barron serves as an auxiliary bishop of the Archdiocese of Los Angeles. He is an author, speaker, theologian, and founder of Word on Fire, a global media ministry. Word on Fire reaches millions of people by utilizing the tools of new media to draw people into or back to the Catholic Faith.
To what new beginning is God calling you? From what must you turn away?
This Sunday, the Humble Rejoice; the Proud Complain
Look at how John describes Jesus: "there is one among you whom you do not recognize, the one who is coming after me, whose sandal strap I am not worthy to untie."

Now that's humility; Jesus is greater but he remains "one among you who you do not recognize." He is an ordinary worker living in an ordinary way despite his extraordinary destiny. He has the same humility in our day: He is among us still, unrecognized in the Eucharist and in the least ones we meet.

We are meant to have the humility of Jesus and John.

We, also, are ordinary people with a great secret. And at the same time we are pointers to Christ, like John. Yet many of us are not satisfied with being ordinary, and we point to ourselves, not Christ.
Tom Hoopes is Writer in Residence and Vice President of College Relations at Benedictine College in Atchison, Kansas, where he teaches in the Journalism and Mass Communication Department. A former reporter in the Washington, D.C., area, he served as press secretary of the U.S. House Ways & Means Committee Chairman and spent 10 years as executive editor of the National Catholic Register newspaper and Faith & Family magazine. He writes weekly for the National Catholic Register and Aleteia, reaching a national and international audience.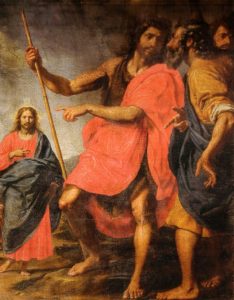 Who are the "messengers" from God who are preparing the way of the Lord today? Are there any at all? What is their message?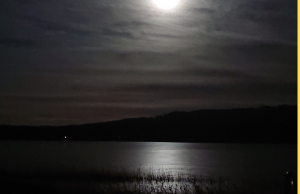 What words of comfort do you think God has for this time?
Darkness can terrify us, can consume us, as we know from our 2020 experience.

And yet, the right kind of darkness can give us peace. A night of good sleep, for instance, or a "lovely soft day"—as the Irish call those shady, rainy, drizzling days that make Ireland green.
Fr. John Foley, SJ is an American Jesuit priest who is a theologian, professor, author, liturgist, and a composer of Catholic liturgical music, as a member of the St. Louis Jesuits group. Among his compositions are One Bread, One Body, Earthen Vessels, Come to the Water, and The Cry of the Poor. He is the founder and former Director of the Stroble Center for Liturgy at St. Louis University.
Who in your life sheds light on God's word?
During Advent, we frequently hear about John the Baptist and his role as herald on behalf of Christ. We should be inspired to model ourselves after him, considering ways in which we too can proclaim our Christian witness.
Jaime L. Waters teaches Biblical Studies at DePaul University in Chicago. She is an associate professor of Catholic studies and a regular contributor to America magazine,
How do you live out your Christian faith?

What can you do to promote the common good?

Who or what brings you joy?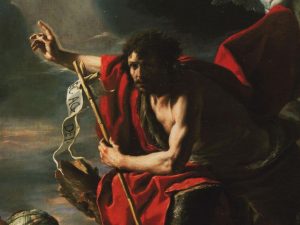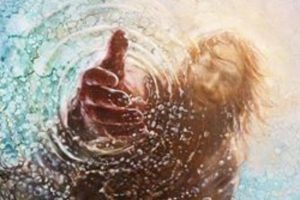 Angie Windnagle earned her degree in 2008 from Franciscan University of Steubenville in Catechetics and Theology. In the past, she worked as a full time Youth Director. She now spends her time as creator and author of yellowpelican.net, a space to help support Catholic families; as well as contributing to a number of Catholic online media sources, such as Ignitum Today and LPi.
Since Christ came to redeem all of humanity, this reading can serve as a sort of examination of spirit for us. If he has come for the broken, the poor, the oppressed, the captive, the ones in need of vindication, do we really see with clarity our deep need for a Savior? Are we utterly convinced of our own poverty of spirit, imprisonment by sin and desires of this world, and brokenness of heart?
What mountainous, uneven, rough places in your life would you like to have smoothed?
Advent reflections from the women Doctors of the Church
As we now turn to contemplate the Gospel readings for the four Sundays of Advent in this spirit, we welcome into our company four radiant women who put all their hope in God's love. They are the women Doctors of the Church: Hildegard of Bingen, Catherine of Siena, Teresa of Avila and Thérèse of Lisieux. While the wisdom of these women is perennial, they are particularly celebrated in 2020 as we mark the 50th anniversary of the title "Doctor of the Church" being bestowed upon women.
Michelle Jones has a Doctorate in Theology and a Licentiate in Spiritual Theology from the Pontifical University of St Thomas Aquinas (the Angelicum) in Rome, and a Master of Theology from the University of Notre Dame, Australia. Michelle has previously worked as a lecturer at Notre Dame, and as the Director of the Centre for Faith Enrichment – the adult faith formation agency of the Archdiocese of Perth. She is a consecrated woman and lives a contemplative life of prayer in rural WA in affiliation with the Carmelite Monastery of Quidenham (UK).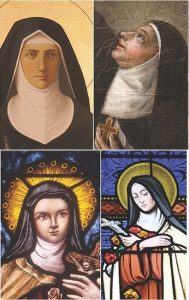 Is the Church willing to hear God's messengers today? Are the people of secular society inclined to hear God's messengers?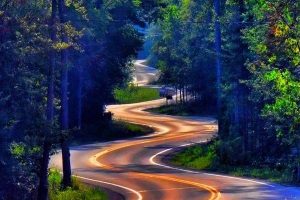 Do we, too, need the transforming hand of God to touch us for a renewal and a new life in the Spirit?
Third Sunday of Advent: Gratitude and rejoicing should reign this Gaudete Sunday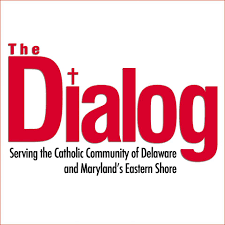 It's not too late to begin the spiritual journey of Advent. Offering to God a simple prayer of thanksgiving for the minor and major gifts of life is one way to get back on the spiritual track you may have hoped to travel this Advent.

As the hectic pace of the season leaves little time for prayer and spiritual preparation we may be tempted to discouragement. But God's word reaches into our lives again to renew us with Advent hope and joy.
Jem Sullivan writes for Catholic News Service. Dr. Sullivan joined the Pontifical Faculty of the Immaculate Conception in 1999. Presently, she teaches courses on Catholic Education: Teaching and Learning, the Documents of Vatican II, and Christian Art and the New Evangelization. She received her doctorate from The Catholic University of America, Washington, D.C. She has served as catechetical consultant to the Archdiocese of Washington and the Archdiocese for the Military Services.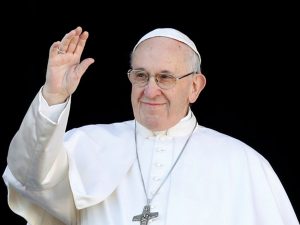 The Church, believe me, despite all the delays, infidelities, mistakes and sins which it may have committed and can still commit in those who compose it, has no other meaning and purpose than to live and bear witness to Jesus: he who was sent from Abba "to bring glad tidings to the poor, to proclaim release to the captives and sight to the blind, to set at liberty those who are oppressed, to proclaim the acceptable year of the Lord" (Luke 4:18-19).
Pope's letter to atheist Italian journalist Eugenio Scalfari
co-founder and former editor of Italy's most popular newspaper,
La Republica, September 11, 2013