"You do not know when the Lord of the house is coming!"
This page provides information to help you participate more fully in the communal worship of the Parish and the Church, particularly the Sunday Mass.
"We are the clay and you the potter"
This Sunday is the celebration of the
First Sunday of Advent
November 29, 2020
You can click below to access some resources to help you pray with, meditate upon, and more fully understand the Sunday Readings.
This Weeks Saints
Read more about the saints here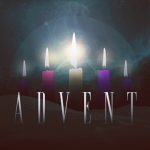 November 29
Advent
begins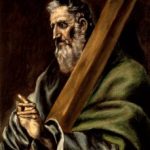 November 30
St. Andrew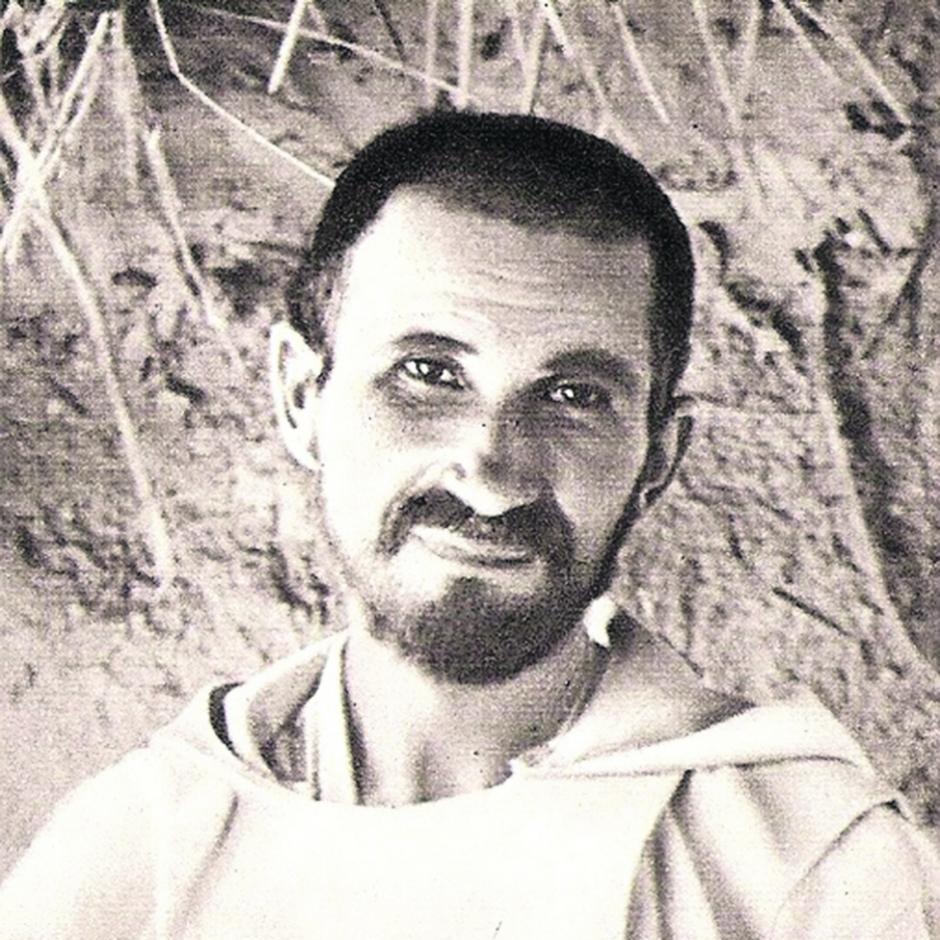 December 1
Bl. Charles de Foucauld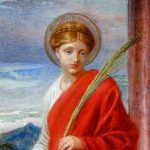 December 2
St. Bibiana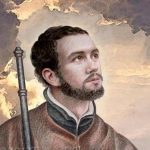 December 3
St. Francis Xavier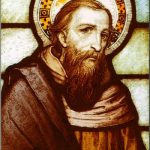 December 4
St. John Damascene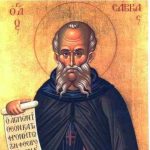 December 5
St. Sabbas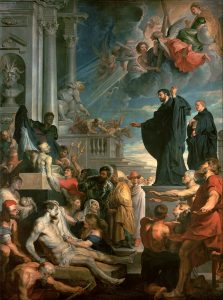 St. Francis Xavier
Priest and missionary
"Apostle to the Far East"
December 3
Francis Xavier was born in the Kingdom of Navarre on April 7, 1506. Nobly born, his father was the privy counselor to King John III of Navarre. When he came of age he was sent to Paris to study philosophy at the University of Paris. where he planned to eventually become a professor.

He shared rooms with Peter Favre, and both young men became good friends with Ignatius of Loyola. worked tirelessly to have Francis recognize his vocation to the priesthood. At the age of 24, Francis made his spiritual commitment, and with Peter Favre in 1534, joined Ignatius's little community, the infant Society of Jesus. Together at Montmartre they vowed poverty, chastity, obedience, and apostolic service according to the directions of the pope. Francis was ordained a priest in 1537 in Venice.

At that time, Portugal was actively colonizing the port city of Goa. Disturbed by the waning faith of the Portugese settlers, the King of Portugal asked the Pope to send missionaries to the region. The pope chose the Society of Jesus, and Ignatius chose Francis. On his 34th birthday, he sailed to India, knowing he would probably never again see his friends who remained behind.

For the next 10 years he labored to bring the faith to such widely scattered peoples as the Hindus, the Malayans, and the Japanese; as well as serving as provincial of the newly established Jesuit province of India. He spent much of that time in India, but also traveled to the Malaysia, Indonesia, and Japan. He baptized some 40,000 converts.

Wherever he went he would seek out and help the poor and forgotten. He traveled thousands of miles, most on his bare feet, and he saw the greater part of the Far East., Xavier lived with the poorest people, sharing their food and rough accommodations. He spent countless hours ministering to the sick and the poor, particularly to lepers. Very often he had no time to sleep or even to say his breviary but, as we know from his letters, he was filled always with joy.

Xavier went through the islands of Malaysia, where he baptized the first Japanese convert. Intrigued by the tales of Japan, he learned enough Japanese to preach to simple folk, to instruct, and to baptize, and to establish missions for those who were to follow him. From Japan he had dreams of going to China, but this plan was never realized. Before reaching the mainland, he died. His remains are enshrined in the Church of Good Jesus in Goa. He and Saint Thérèse of Lisieux were declared co-patrons of the missions in 1925.
"It often happens to me to be hardly able to use my hands from the fatigue of baptizing: often in a single day I have baptized whole villages. Sometimes I have lost my voice and strength altogether with repeating again and again the Credo and the other forms."

St. Francis Xavier
St. Thomas More
Martyr
June 22
Thomas More was born in 1478 in London, the son of a Justice of the King's Bench. After receiving a first-rate education, Thomas rose to become an esteemed lawyer. His professional success caught the eye of King Henry VIII, who invited him to court. Henry had a deep appreciation for Thomas' wit and intelligence, and they became personal friends. He appointed him to a series of high posts, finally making him Lord High Chancellor of England.

When Henry sought to divorce his wife and declared himself the head of the English Church, Thomas distanced himself from his friend. He quietly resigned and retired to relative poverty—a blessing, he reassured his wife and children. He embraced a simple life and continued his practice of frequent prayer. But Henry was not satisfied. He wanted Thomas to swear an oath to support him.

When Thomas refused, he was confined to the Tower of London for fifteen months. While there, Thomas wrote many warm letters to his four children. He withstood his daughter Margaret's frequent pleading that he sign the oath. Thomas was at last tried and found guilty of treason. Four days later, he stepped onto the scaffold, declaring himself "the king's servant, but God's first."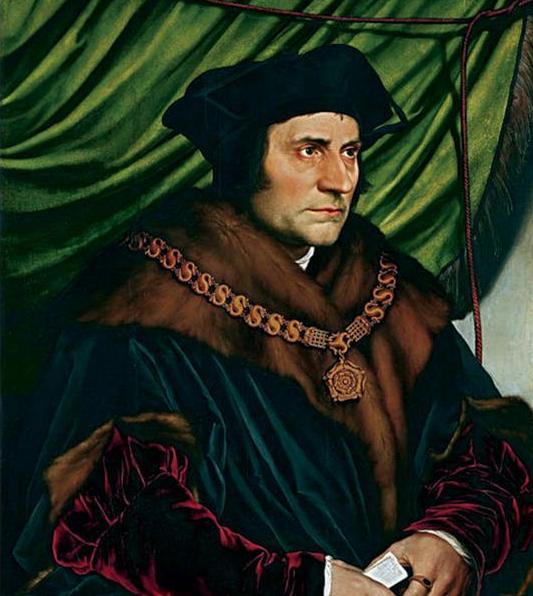 "The ordinary arts we practice every day at home are of more importance to the soul than their simplicity might suggest."

St. Thomas More
Sunday and daily Masses will be live streamed from St. Ann Church, and can be viewed at 8:30 am Monday through Saturday, and on 10:30 Sunday. Click below to view.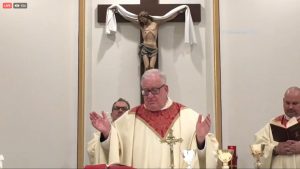 I take a moment to remember
and look forward to Sunday

I think of the place where I will worship on Sunday.
I recall its many aromas
I feel myself within it

I listen
I look

I see
the presider
the readers
the people around me

We will be together, before God, in our faith
About this Sunday
Grant your faithful, we pray, almighty God, the resolve to run forth to meet your Christ with righteous deeds at his coming, so that, gathered at his right hand, they may be worthy to possess the heavenly Kingdom. Through our Lord Jesus Christ, your Son, who lives and reigns with you in the unity of the Holy Spirit, one God, for ever and ever. Amen.
Collect prayer for the First Sunday of Advent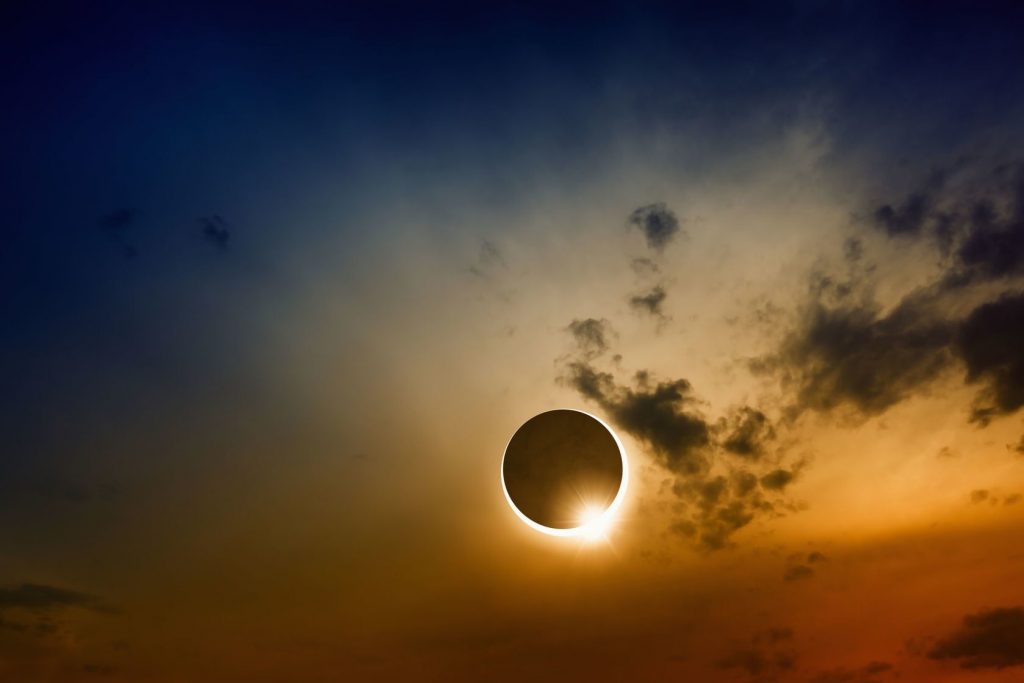 "You do not know when the time will come."
Lectio Divina
What word or phrase jumps out at you in today's reading?
Imagine yourself being a present during this story. What do you see, hear, smell, taste, feel, etc.? Describe everything in detail.
Imagine that you are one of the people in the reading. What do you feel, think, and do as a response to the events?
What does this reading remind you of in your life at this particular moment?
Breaking Open the Word
The True Meaning of Advent
What is the best way to prepare for the season of Advent? You're free to do what you know will help you prepare for Christmas the best. If decorating and so forth does not help you prepare for the coming of Christ, you can be the judge of whether it's worth doing.

Fr. Mike also wants to remind us that Advent is not just about preparing for Christmas. It's also about preparing for Christ's Second Coming. One day we will meet Christ face to face. Advent is the stark reminder that we need to get ready for eternity. With that in mind, what if you prepared as if December 25 will be the day you die?
Father Mike Schmitz is a priest of the Diocese of Duluth, Minn. He is chaplain of the Newman Center at the University of Minnesota-Duluth and director of Youth and Young Adult Ministry for the diocese. Father Schmitz is a frequent columnist for Duluth's diocesan newspaper and he frequently delivers talks and lectures across the country. Many of his talks are available from Lighthouse Catholic Media, and he has a weekly video series hosted by Ascension Press.
Examine the past week and explore what you have 'seen'. How could you be more watchful and alert to seeing Jesus hidden in daily events of your life this week?
Bishop Barron on The Spirituality of Advent
"I'm waiting! I'm waiting!"
Let's put ourselves on God's timetable – God wants us to be ready to receive what God has to give us.
Bishop Robert Barron serves as an auxiliary bishop of the Archdiocese of Los Angeles. He is an author, speaker, theologian, and founder of Word on Fire, a global media ministry. Word on Fire reaches millions of people by utilizing the tools of new media to draw people into or back to the Catholic Faith.
Do you see a message of hope in this Gospel? Is it good news for every human being? Have you come to a point in your spiritual development where you look forward with joy to the return of the Lord in glory?
This Sunday, Don't Grow Accustomed to the Dark
In 100 years the world will be as disgusted by Christians who accept abortion, sexual sins and the exploitation of the poor today as they are by Christians who were racist, violent, or corrupt in the past. "If the light in [us] is darkness, how great will that darkness be!"
The inescapable conclusion of the Gospel is that our every day's schedule should be a schedule of what we would do on our last day.
Tom Hoopes is Writer in Residence and Vice President of College Relations at Benedictine College in Atchison, Kansas, where he teaches in the Journalism and Mass Communication Department. A former reporter in the Washington, D.C., area, he served as press secretary of the U.S. House Ways & Means Committee Chairman and spent 10 years as executive editor of the National Catholic Register newspaper and Faith & Family magazine. He writes weekly for the National Catholic Register and Aleteia, reaching a national and international audience.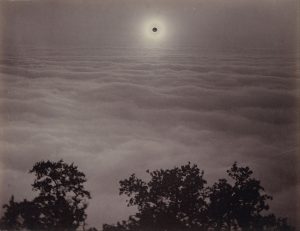 What do you think would happen if Advent were observed more faithfully in our "Christian" culture?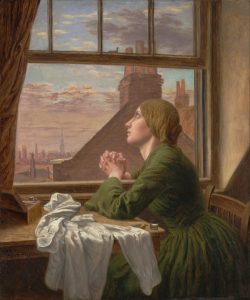 What is the most exciting thing to you about the Second Coming? The most distressing? What questions would you like to ask Jesus about it?
"I want patience and I want it now," or so the joke goes.

God's kindness provides us with comfort and also time to prepare—an allowance of days, weeks, years, and even a lifetime—to get ready, to desire, and gradually, along the way, to receive. With patience. Even though infants demand their every wish be granted right now, our adult humanity is simply too deep to get an instant fill-up.
Fr. John Foley, SJ is an American Jesuit priest who is a theologian, professor, author, liturgist, and a composer of Catholic liturgical music, as a member of the St. Louis Jesuits group. Among his compositions are One Bread, One Body, Earthen Vessels, Come to the Water, and The Cry of the Poor. He is the founder and former Director of the Stroble Center for Liturgy at St. Louis University.
Like Mark's first-century audience, many people today have been living in a state of uncertainty and anxiety. Covid-19, the presidential election and the ongoing struggles for equality and racial justice have dominated our minds and hearts. To use a 21st-century expression, Mark reminds us all to stay woke!
Jaime L. Waters teaches Biblical Studies at DePaul University in Chicago. She is an associate professor of Catholic studies and a regular contributor to America magazine,
What can you do to increase your knowledge and understanding?

How can you advocate for justice for all people?

How can the season of Advent help you to be more mindful in your actions?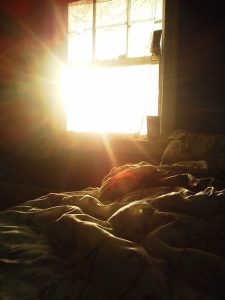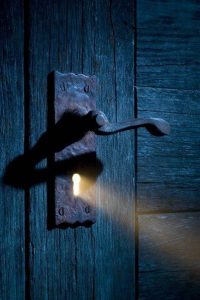 Commentary on the Readings
The one who is vigilant is ready to welcome the Lord who comes and is able to recognize him in those who seek peace, dialogue, and reconciliation; he sees him in the poor who, without resorting to violence, are committed to justice ; and sees him in the stranger who seeks aid, and embraces him in those who are alone and in need of comfort.
Some say that the passage deals more with the present than with the future: that it really is a matter of daily accountability rather than one of final judgment. What does that mean? Do you suppose that there is some truth in that view? If we become accountable to Christ on a daily basis, what do we have to fear of the final judgment?
Stay Awake! The Best Is Yet to Come!
Surrounded by so much uncertainty and doubt, it is hard to have hope and stay alert and focused. We need to recharge our batteries. People of faith may find themselves murmuring a poignant question, "why do you let us wander, O Lord, from your ways?" Wandering is exactly what we are doing. We are like the Israelites wandering in the desert for 40 years, wondering where they will eventually find peace and a place to permanently call home.

So, what is the real hope to which we are called? Hope is nothing other than having faith that by Love's power we will be led to discover something that will make sense. Real hope rests in the certainty that we are hard-wired for union with God and that God's Will is ultimately the creative, sustaining force behind all that we do.
Rev. Mark Suslenko is the Pastor of the Community of Ss. Isidore and Maria in Glastonbury, Connecticut.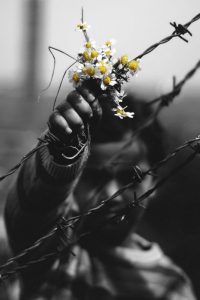 What would Jesus find if he returned now to the home of your 'heart'? Your family / home? Your Parish Community?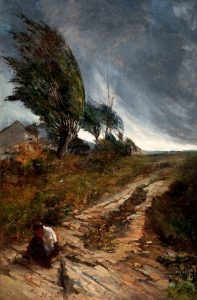 How has the social or religious environment worsened in ways that you may have not noticed? How have you been affected by the changes? What need of watchfulness to you see?
Advent Week 1: New season and new year remind us how far we are from God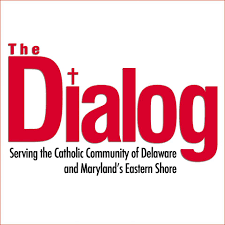 How many of you, when asked, "How are you doing?", have replied, "I'm just waiting for this year to end"?

We have experienced in 2020 a pandemic like none we have ever seen, political turmoil like none we have ever seen, an economic shutdown like … you get the picture. For many of us, 2021 can't come soon enough.

For those of us who are Catholic, the new year comes a few weeks earlier — the new liturgical year, that is, starting with Advent, a season of desire. And rarely have many of us desired the breath of fresh air that a new year can bring.
Mike Nelson is an award-winning editor and writer for newspapers and magazines of general interest with local & national distribution. He writes nationally syndicated spirituality columns, news and feature articles, and does photography for Catholic News Service. He is a keyboard accompanist for Catholic liturgies and published composer of liturgical music. For the last 11 years he has served as communications director at San Buenaventura Mission Church in Ventura, CA.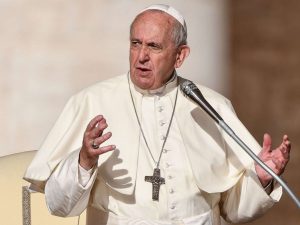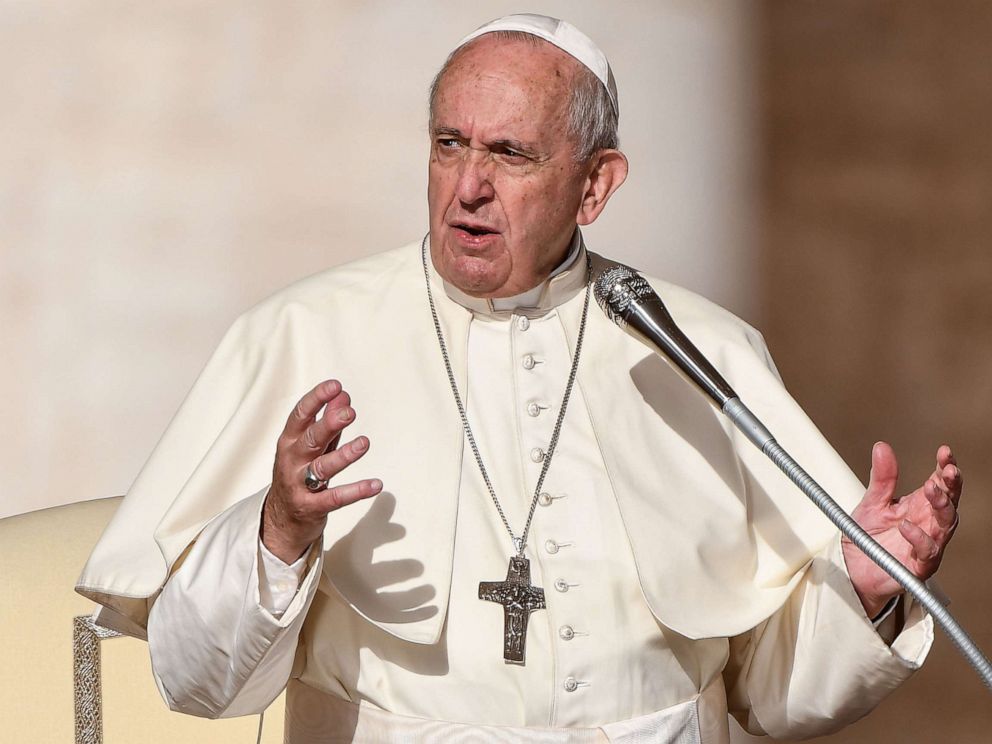 Without the Church—believe me—I would not have been able to encounter Jesus, even with the awareness that the immense gift of faith is kept in the fragile clay pots of our humanity.
Pope Francis responds to a Non Believer
4 September 2013