"I am the vine, you are the branches.
Whoever remains in me and I in him will bear much fruit."
This page provides information to help you participate more fully in the communal worship of the Parish and the Church, particularly the Sunday Mass.
"Just as a branch cannot bear fruit on its own
unless it remains on the vine,
so neither can you unless you remain in me."
This Sunday is the celebration of
the Fifth Sunday of Easter
May 2, 2021
Today is the feast of St. Athanasius which is superseded by the Sunday Liturgy.
You can click below to access some resources to help you pray with, meditate upon, and more fully understand the Sunday Readings.
This Weeks Saints
Read more about the saints here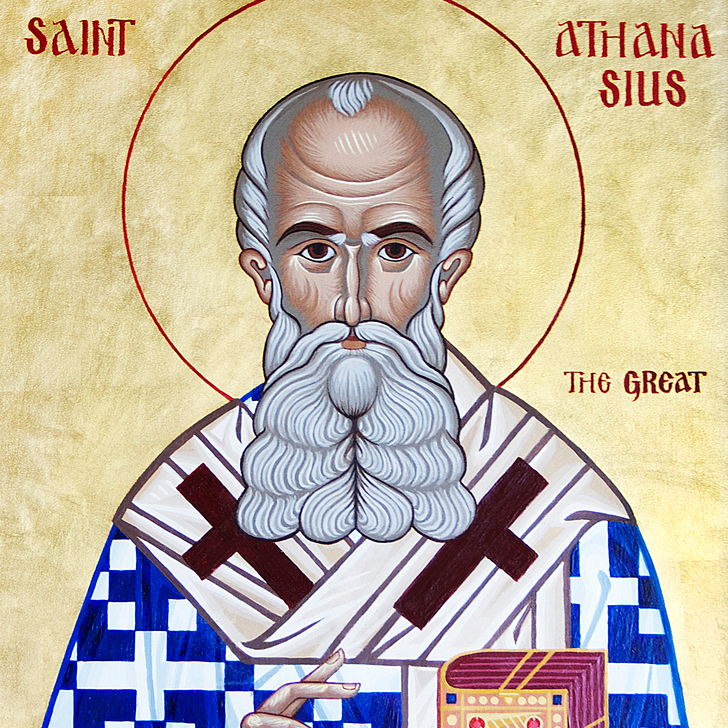 May 2
St. Athanasius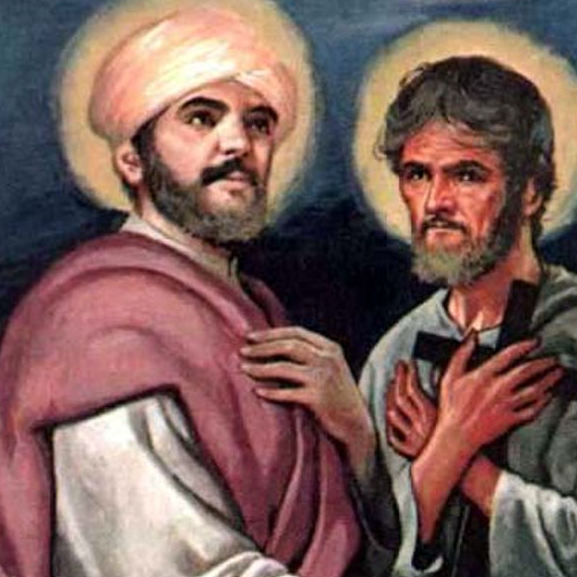 May 3
Sts. Philip and James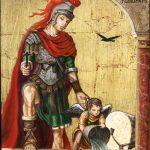 May 4
St. Florian of Lorch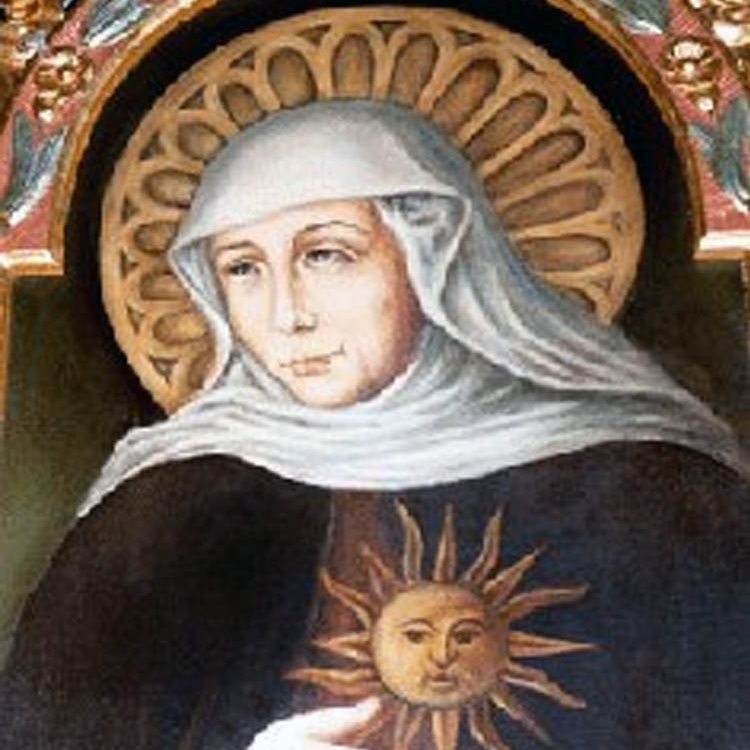 May 5
St. Jutta Kulmsee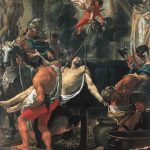 May 6
St. John before the Latin Gate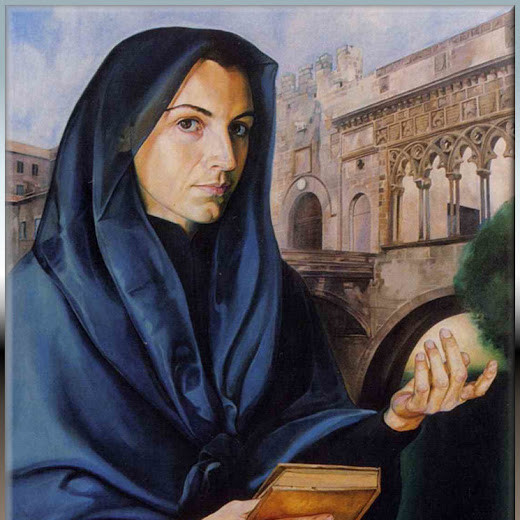 May 7
St. Rosa Venerini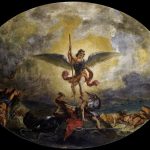 May 8
Apparition of St. Michael the Archangel
St.
St. Rosa Venerini
Foundress and Educator
May 7
Rosa was born in 1626 at Viterbo, Italy; the daughter of Godfrey Venerini, a doctor. She was engaged to a young man who had been wooing her, but upon his death, she joined a convent. A few months later, upon the death of her father, she returned home to care for her widowed mother. Rose formed a kind of sodality, inviting the local women to meet in her home to pray the rosary.

The members of her sodality had little education or religious training; so, Rose began to teach them the fundamentals of the Catholic faith. Her confessor and spiritual director, Jesuit Father Ignatius Martinelli, convinced her to consider a vocation as a religious teacher, rather than as a cloistered nun. Rose was a born teacher, and with the help of two other women, she opened a preschool for girls in 1865. It gave poor girls a foundation in their faith, and prepared them in other ways for a place in society. It proved to be a great success and, when her reputation spread, in 1692 she was invited by Cardinal Marcantonio Barbarigo to oversee the schools in his diocese of Montefiascone.

Eventually, she was asked to organize Catholic schools in other parts of Italy, including Rome. Her first attempt to open a school in Rome was a terrible failure and generated great opposition to her, including having her teachers shot at with arrows. But she persisted, opening a school in the heart of Rome seven years later. On October 24, 1716, Rosa and her teachers received a visit from Pope Clement XI and eight Cardinals, who wanted to observe their lessons. Pope Clement commended her efforts, observing that her schools were a source of sanctification for the city of Rome. By the time of her death in 1728, she had 40 schools under her direction.

Rosa died in Rome in 1728, where a number of miracles were attributed to her. She was beatified in 1952 and canonized in 2006. Her lay school teachers were later organized as a religious congregation; the Venerini Sisters continued the mission of their foundress, with their educators spreading out to other countries, including the United States, where the served the Italian immigrants since the early 20th century.
"I feel so nailed to the will of God that nothing else matters, neither death nor life. I want what He wants. I want to serve Him as much as pleases Him and no more."

St. Rosa Venerini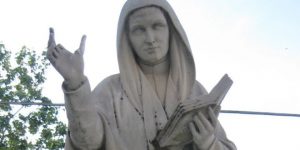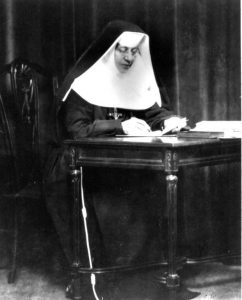 St. Katherine Drexel
March 3
Foundress, missionary, and philanthropist

Katherine Drexel was born in Philadelphia in 1858, the daughter of a very rich banker and philanthropist. Although she lost her birth mother only weeks after she was born, her father remarried; and Katherine's step mother was a devout Catholic, devoted to serving the poor. Katherine grew up in a household in which both parents viewed wealth as something to be used to benefit others. When her parents died in 1885, both Katherine and her sisters became heirs to an enormous fortune. Their early upbringing showed forth, however, and they began sharing the income from her family's estate.

Always interested in the condition of Native Americans, she obtained an audience with with Pope Leo XIII to plead for that charitable cause. The pope challenged her, saying, "Why not, my child, yourself become a missionary?" Returning home, she left on a tour of the American West, and was greatly affected by what she saw. In 1891 she founded a religious order, the Sisters of the Blessed Sacrament, that combined prayer with social action.

During her lifetime she gave away about twenty million dollars, none of which went to her order. Relying on their own devices, her order established 145 Catholic missions and twelve schools for Native Americans, and fifty schools for blacks, Xavier University in New Orleans, Louisiana, the first United States university for blacks. In 1935 she suffered a major heart attack, retired, and spent the next 18 years in a life of prayer and contemplation. She died in 1955 and was canonized 45 years later by Pope St. John Paul II, the first natural-born U.S. citizen-saint.
"It is a lesson we all need—to let alone the things that do not concern us. He has other ways for others to follow Him; all do not go by the same path. It is for each of us to learn the path by which He requires us to follow Him, and to follow Him in that path."

St. Katherine Drexel
Sunday and daily Masses will be live streamed from St. Ann Church, and can be viewed at 8:30 am Monday through Saturday, and on 10:30 Sunday. Click below to view.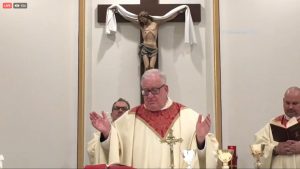 I take a moment to remember
and look forward to Sunday

I think of the place where I will worship on Sunday.
I recall its many aromas
I feel myself within it

I listen
I look

I see
the presider
the readers
the people around me

We will be together, before God, in our faith
About this Sunday
Almighty ever-living God, constantly accomplish the Paschal Mystery within us, that those you were pleased to make new in Holy Baptism may, under your protective care, bear much fruit and come to the joys of life eternal. Through our Lord Jesus Christ, your Son, who lives and reigns with you in the unity of the Holy Spirit, one God, for ever and ever.
Collect prayer for the Fifth Sunday of Easter
The Readings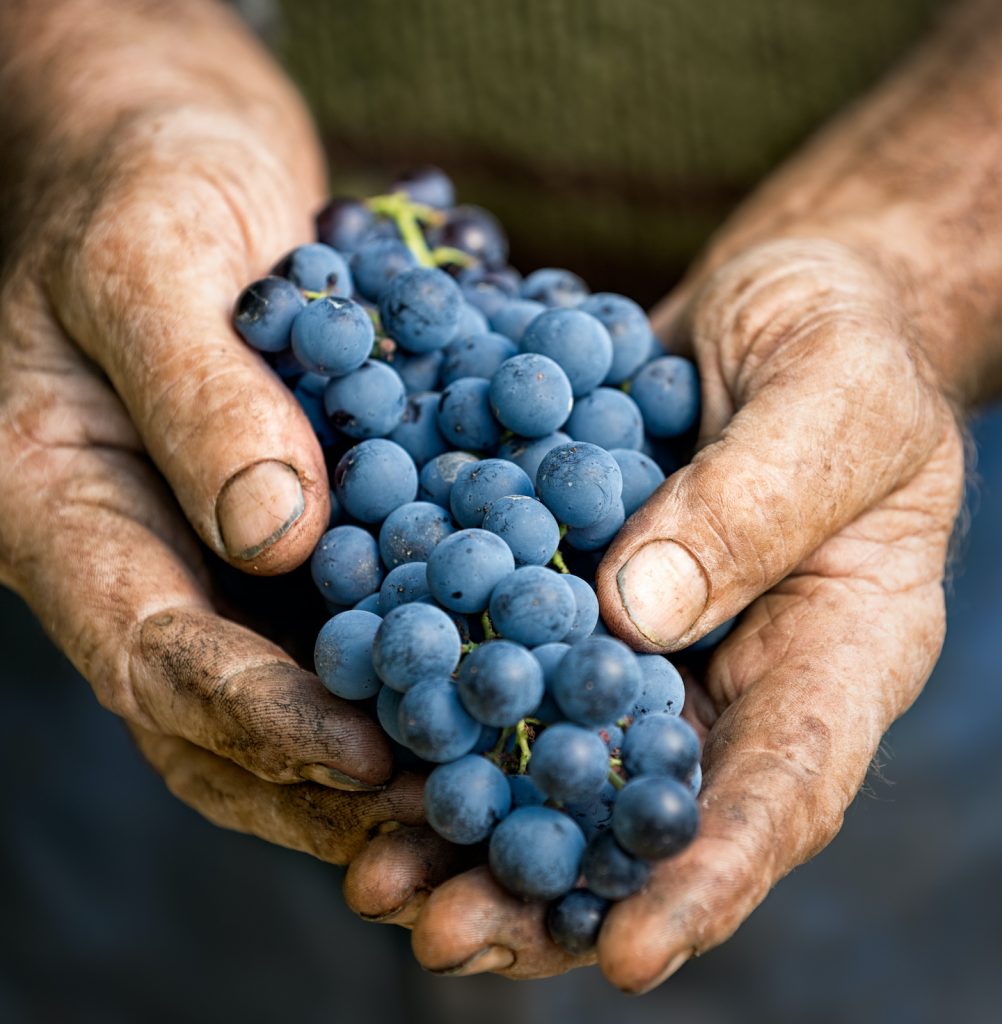 "By this is my Father glorified,
that you bear much fruit and become my disciples.""
Lectio Divina
What word or phrase jumps out at you in today's reading?
Imagine yourself being a present during this story. What do you see, hear, smell, taste, feel, etc.? Describe everything in detail.
Imagine that you are one of the people in the reading. What do you feel, think, and do as a response to the events?
What does this reading remind you of in your life at this particular moment?
Breaking Open the Word
The Meaning of Jesus as the Vine
In this week's Encountering the Word video for the Fifth Sunday of Easter, Jeff Cavins discusses how we are nothing if we are separated from Christ because he is the vine and we are the branches.
Jeff Cavins is an American Catholic evangelist, author, and biblical scholar. He is the creator of The Great Adventure Bible Study program, and was the founding host of the Television Show "Life on the Rock" on EWTN.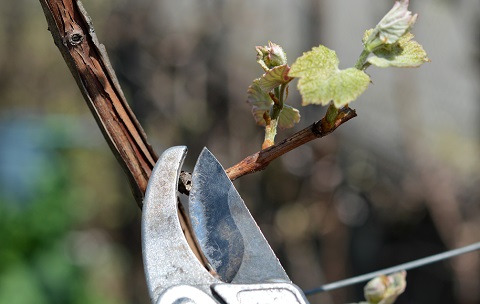 First, decide whether you are bearing no fruit at all. None. If that is really and actually true, then get help from someone, because spiritually you are dying. Most of us do bear good fruit—it is just that we don't remember that we do.
With that settled, look at what pruning is. It is a way to make things better, make a better plant, a better tree, a better orchard. If you cut tired old branches from your Philodendron, for instance, it will begin to thrive again, not wither. Pruning encourages new growth and the overall health of the plant or tree.
Seen in that way, you and I do need to be trimmed regularly, don't we?
Fr. John Foley, SJ is an American Jesuit priest who is a theologian, professor, author, liturgist, and a composer of Catholic liturgical music, as a member of the St. Louis Jesuits group. Among his compositions are One Bread, One Body, Earthen Vessels, Come to the Water, and The Cry of the Poor. He is the founder and former Director of the Stroble Center for Liturgy at St. Louis University.
How to Tell If You are Christian
It would be a grave error to hear the demands of the Gospel and decide, "I had better impress God with my fruit so he won't condemn me." That is the heresy of the ancient moralist Pelagius from the turn of the fourth and fifth century, who believed that our free will and the commandments are the grace we receive from God, and our job is just to follow them.

Jesus purifies this idea when he says, "I am the vine, and you are the branches." He explains: "Just as a branch cannot bear fruit on its own unless it remains on the vine, so neither can you, unless you remain in me."


Grace is something outside us that we participate in. It is the wind that we catch with our sails — the vine that we cling to for everything.
Tom Hoopes is Writer in Residence and Vice President of College Relations at Benedictine College in Atchison, Kansas, where he teaches in the Journalism and Mass Communication Department. A former reporter in the Washington, D.C., area, he served as press secretary of the U.S. House Ways & Means Committee Chairman and spent 10 years as executive editor of the National Catholic Register newspaper and Faith & Family magazine. He writes weekly for the National Catholic Register and Aleteia, reaching a national and international audience.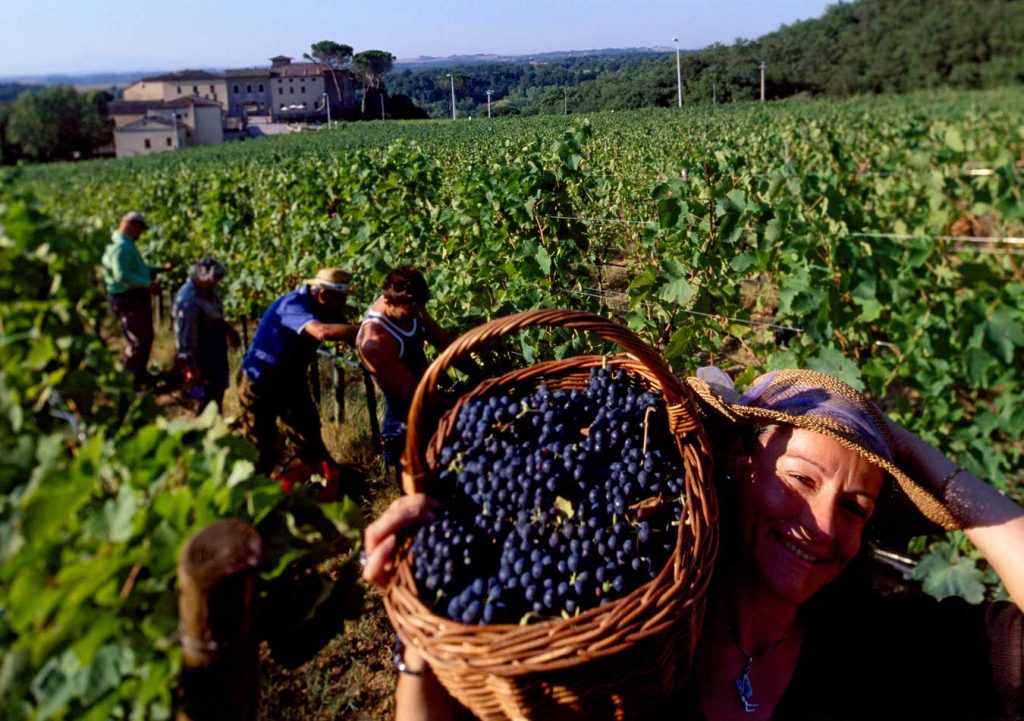 Bold speech must be followed by bold action
John uses the vine image to emphasize especially the positive outcomes. Jesus states that those who remain in him, understanding and living out the Gospel, will bear fruit. Being "in Christ" is active. It is not simply belief in Christ; rather, it is an active pursuit of justice. The end of the reading reiterates the connections and positive outcomes by affirming that by bearing fruit and living as Jesus' disciples, they bring glory to the Father.
Jaime L. Waters teaches Biblical Studies at DePaul University in Chicago. She is an associate professor of Catholic studies and a regular contributor to America magazine,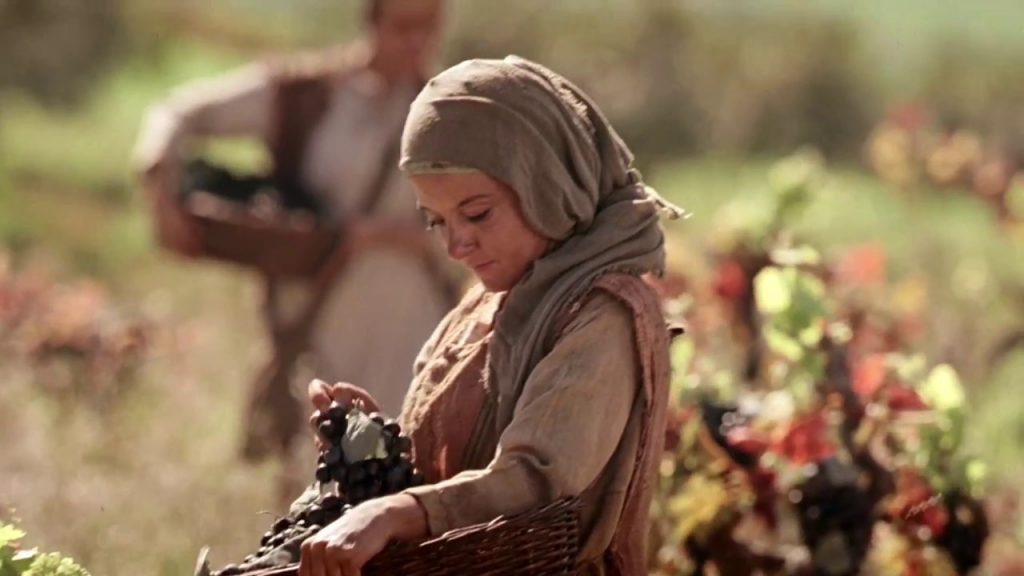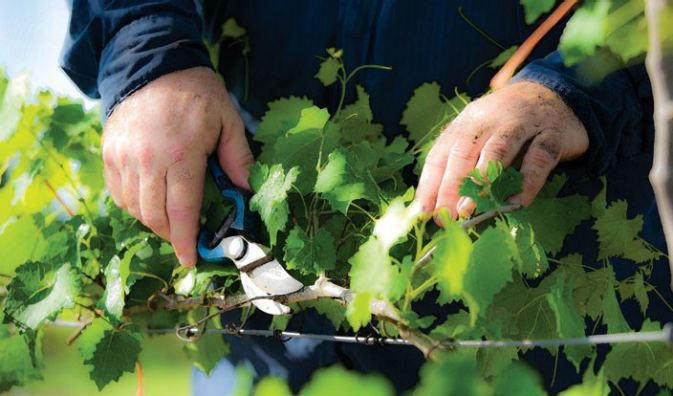 Douglas Sousa, S.T.L.
Staying Connected to One Another in Christ
The Last Supper is the only place where Jesus uses the image of the vine, but it repeats a theme which echoes throughout the gospel of John — that Jesus "stays" or "remains in" his disciples and that they "stay" or "remain in" him. For example, when Jesus asks the first disciples what they want, they do not ask him, "Where are you going?" but, "Where are you staying?" This "remaining" points to the mystery of Jesus' ongoing presence within his disciples.
With God's love, we bear the good fruit of love, joy and peace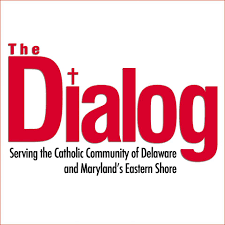 What does it mean to remain in God's word? In the first reading, the newly converted Paul preaches boldly in the name of the risen Lord, inviting the gentiles to faith. Through the preaching of Paul, the Holy Spirit worked powerfully as Christianity spread from small communities to the religion of the Roman Empire.

The first Christians remained in God's word by hearing and accepting in faith the love of God. Jesus invites us to do the same as we remain in the word of God by our acts of faith, hope and love.
Jem Sullivan writes for Catholic News Service. Dr. Sullivan joined the Pontifical Faculty of the Immaculate Conception in 1999. Presently, she teaches courses on Catholic Education: Teaching and Learning, the Documents of Vatican II, and Christian Art and the New Evangelization. She received her doctorate from The Catholic University of America, Washington, D.C. She has served as catechetical consultant to the Archdiocese of Washington and the Archdiocese for the Military Services.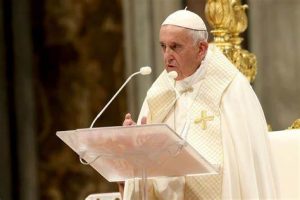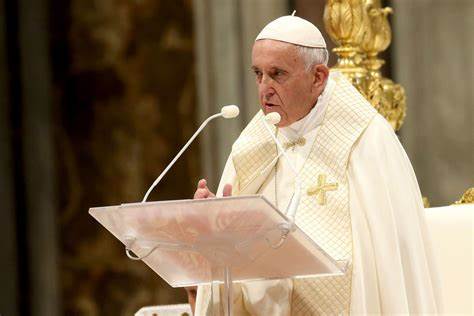 Because he says: "Abide in Me, and I in you" (v. 4). He also abides in us, not only we in him. It's a mutual abiding. In another part he says: my Father and I "will come to him and make our home with him" (John14:23). This is a mystery, but it's a mystery of life, a most beautiful mystery is this mutual abiding. Also with the example of the branches: it's true, without the vine the branches can do nothing because the lymph doesn't flow; they need lymph to grow and bear fruit. However, the tree, the vine needs the branches, because fruits aren't attached to the tree, to the vine. It's a mutual need; it's a mutual abiding to bear fruit.
Pope's Morning Homily:
Abiding in Jesus, enables us to bear unimaginable fruit
May 13, 2020