"Do whatever he tells you."
This page provides information to help you participate more fully in the communal worship of the Parish and the Church, particularly the Sunday Mass.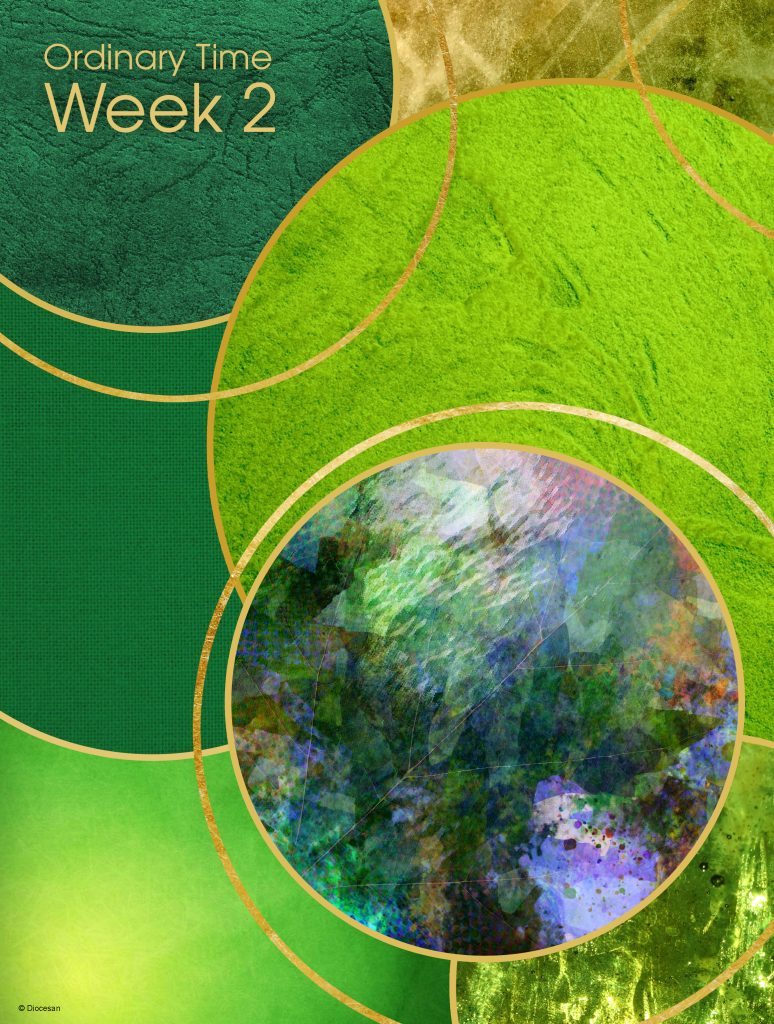 This Sunday is the celebration of the
Second Sunday in Ordinary Time
January 16, 2022
January 18–25 is the International Week of Prayer for Christian Unity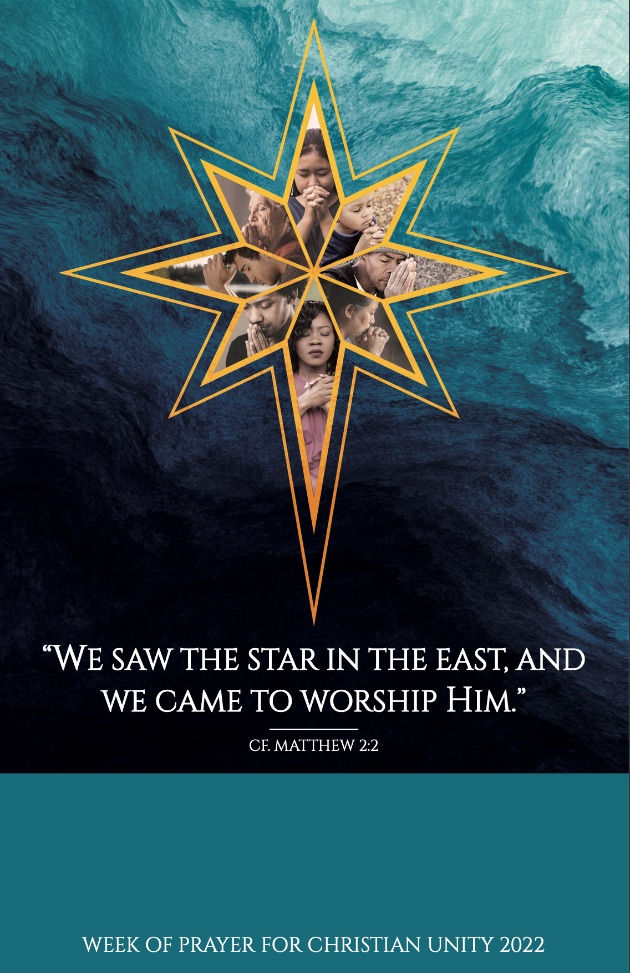 Heavenly Father, source of all life and holiness, just as you wiped the tears of Rachel who mourned for her children, may all who grieve the loss of children from abortion be assured of your tender mercy. Enable them to seek your forgiveness and entrust their children to you with hope in your infinite mercy and unconditional love. We ask you this through your Son, Christ our Lord, who has made all things new. Amen.
The Papal intention for January is for all those suffering from religious discrimination and persecution.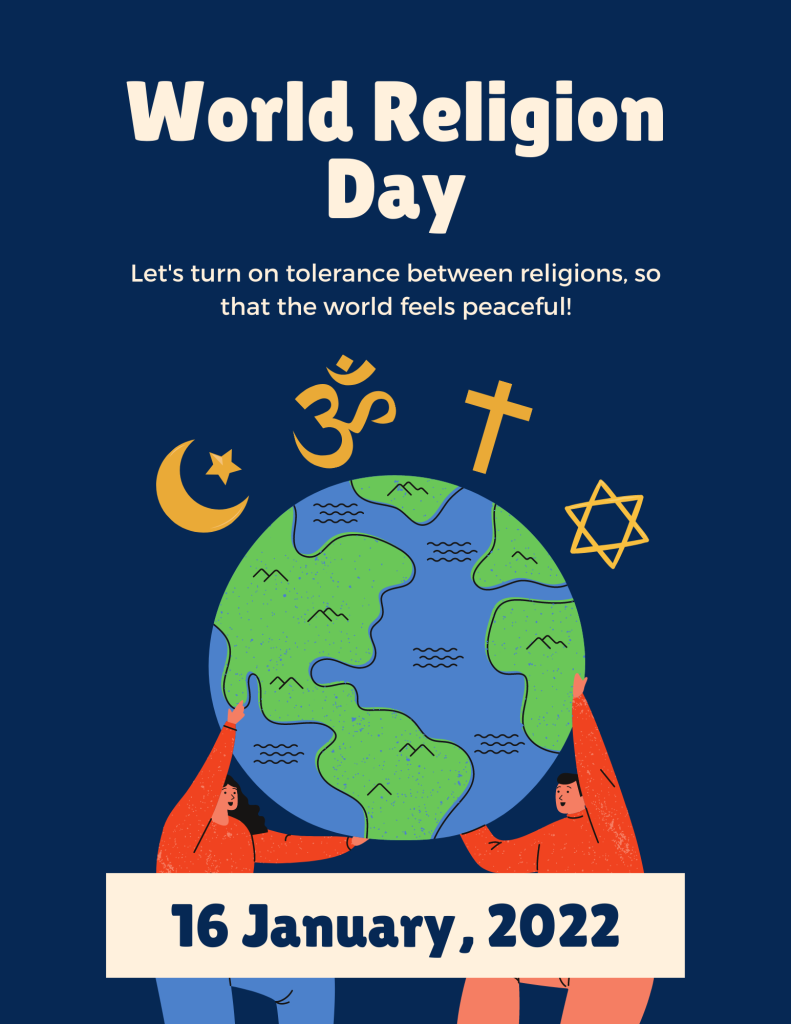 January 22 is the Day of Prayer for the Legal Protection of Unborn Children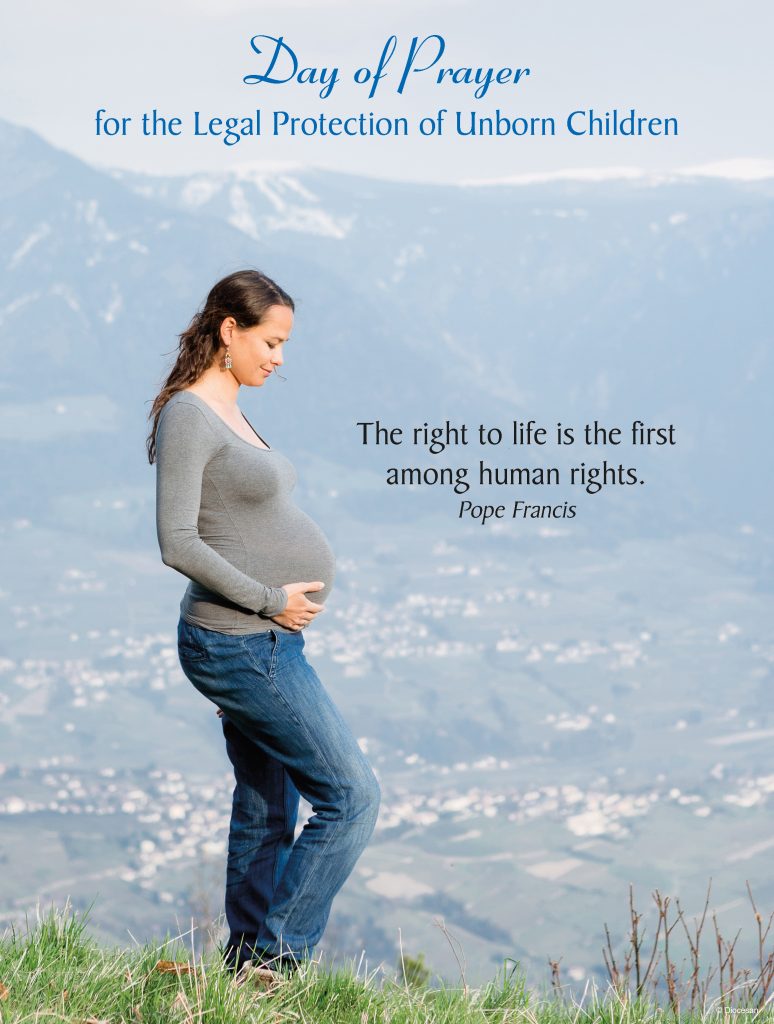 This Weeks Saints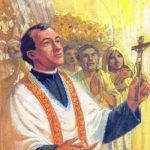 January 16
St. Joseph Vaz
___
Religious Freedom Day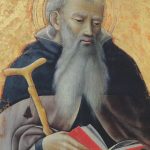 January 17
St. Anthony of the Desert
___
Martin Luther King Jr. Day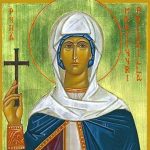 January 18
St. Priscilla
___
Day One of the Week of Prayer for Christian Unity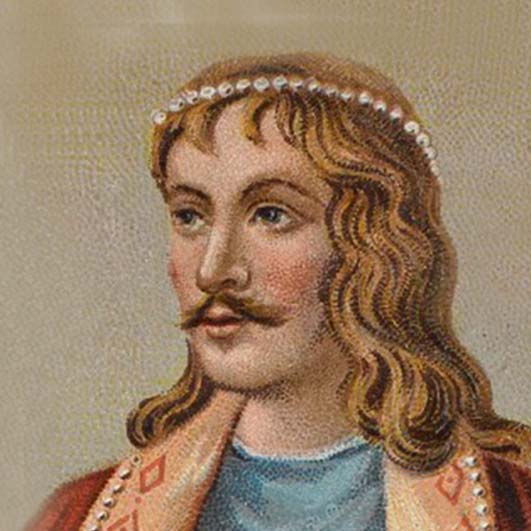 January 19
St. Canute
___
Day Two of the Week of Prayer for Christian Unity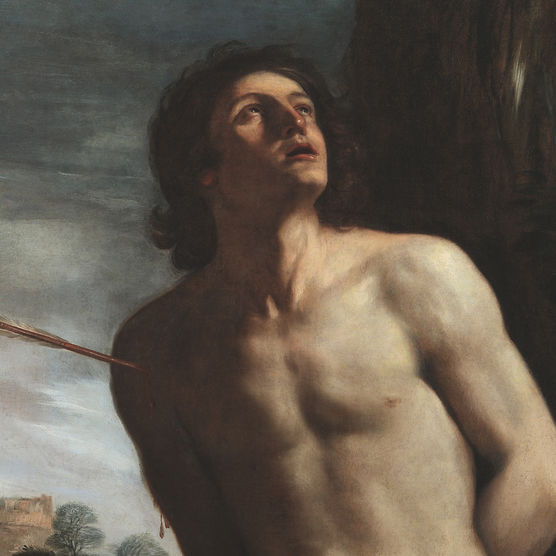 January 20
St. Sebastian
___
Day Three of the Week of Prayer for Christian Unity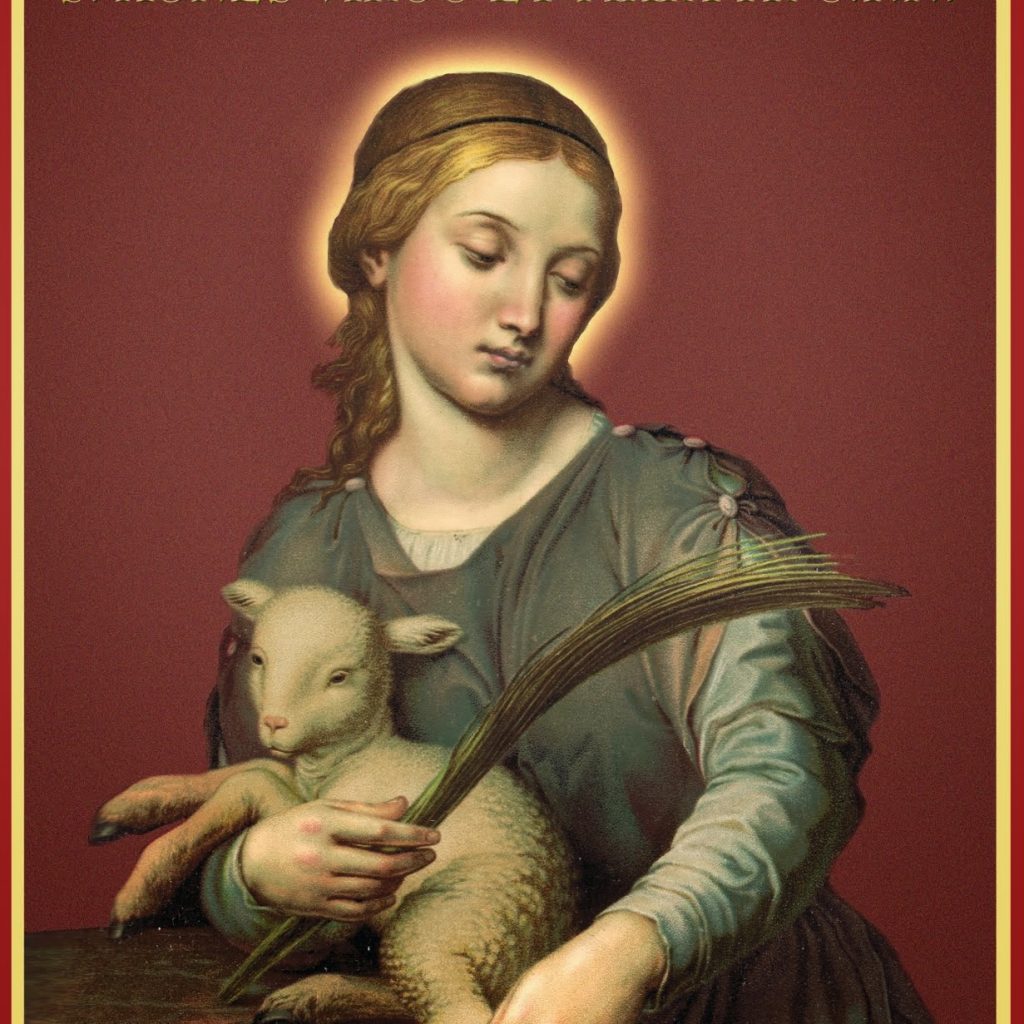 January 21
St. Agnes
___
Day Four of the Week of Prayer for Christian Unity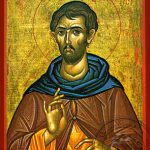 January 22
St. Anastasius the Persian
___
Anniversary of Roe v. Wade

Read more about the saints here
Sunday Mass will be live streamed from St. Ann Church, and can be viewed at 10:30 Sunday. Click below to view.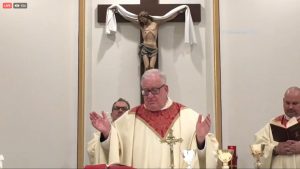 I take a moment to remember
and look forward to Sunday

I think of the place where I will worship on Sunday.
I recall its many aromas
I feel myself within it

I listen
I look

I see
the presider
the readers
the people around me

We will be together, before God, in our faith
Almighty ever-living God, who govern all things, both in heaven and on earth, mercifully hear the pleading of your people and bestow your peace on our times. Through our Lord Jesus Christ, your Son, who lives and reigns with you in the unity of the Holy Spirit, God, for ever and ever.
Collect prayer for the Second Sunday in Ordinary Time
The Readings
Jesus told them, "Fill the jars with water." So they filled them to the brim.
Lectio Divina
What word or phrase jumps out at you in today's reading?
Imagine yourself being a present during this story. What do you see, hear, smell, taste, feel, etc.? Describe everything in detail.
Imagine that you are one of the people in the reading. What do you feel, think, and do as a response to the events?
What does this reading remind you of in your life at this particular moment?
Breaking Open the Word
Second Sunday in Ordinary Time
Jeff Cavins reflects on the readings for the Second Sunday in Ordinary Time. The wedding feast at Cana is an example of Mary as our spiritual mother, the Queen Mother of our lives, who tells us to "Do what he tells you to do."
Jeff Cavins is an American Catholic evangelist, author, and biblical scholar. He is the creator of The Great Adventure Bible Study program, and was the founding host of the Television Show "Life on the Rock" on EWTN.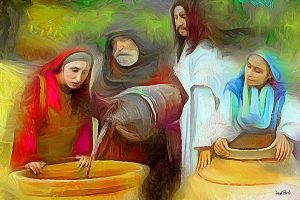 We witness that Jesus is able to transform water into the very best wine, just as the Father can change a forsaken people into ones that are his delight.

It is an image for a people who are fresh out of hope, but who can delight in the promise. On this Sunday we begin to watch Jesus make us into "his delight."
Fr. John Foley, SJ is an American Jesuit priest who is a theologian, professor, author, liturgist, and a composer of Catholic liturgical music, as a member of the St. Louis Jesuits group. Among his compositions are One Bread, One Body, Earthen Vessels, Come to the Water, and The Cry of the Poor. He is the founder and former Director of the Stroble Center for Liturgy at St. Louis University.
The gospel story of the wedding at Cana forms the third part of a sort of Epiphany trilogy and carries the themes of these two Christmastide feasts into the green days of Ordinary Time: manifestation and transformation.

These three Epiphany events — the visit of the Magi, the baptism of Jesus by John, and the miracle at Cana — are, as Pope Francis has described them, "the three signs that the liturgy brings in these days in order to speak to us about the manifestation of God: God makes himself known."
Br. Silas Henderson, S.D.S. was an undergraduate student at Conception Seminary College in Conception, MO; he went on to earn a bachelor's degree in Philosophy from St Joseph's Seminary College, St. Benedict, LA, in 2006 and a Masters in Theological Studies from Saint Meinrad Seminary and School of Theology in St. Meinrad, IN, four years later. A Benedictine monk for nearly 11 years, Silas is also an author, retreat leader, and catechist, and former managing editor of Deacon Digest Magazine and Abbey Press Publications. Silas blogs at www. fromseason2season.blogspot.com.
The First of the Signs
The Church gives us this extraordinary story of the first sign of Christ's divinity—the miracle at Cana. Why is the first of Jesus' miracles turning water into wine at a wedding? Because Jesus himself is the marriage of heaven and earth, who transforms the water of human flourishing into the wine of the divine life.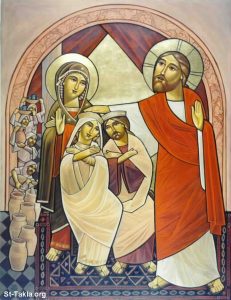 Bishop Robert Barron serves as an auxiliary bishop of the Archdiocese of Los Angeles. He is an author, speaker, theologian, and founder of Word on Fire, a global media ministry. Word on Fire reaches millions of people by utilizing the tools of new media to draw people into or back to the Catholic Faith.
The Wedding Feast at Cana
Jesus revealed himself to the world through miracles
What can we learn from this story? Like the other miracles in the Gospels, this miracle is a manifestation of divine power which attests to Jesus' mission and identity, drawing followers to him. Beyond this purpose, Jesus also models care for the needs of others. Jesus' initial reaction mirrors how many of us respond to people in need, showing a lack of interest in solving someone else's problem, especially a problem that is somewhat superficial and not life-threatening. Nonetheless, Jesus eventually steps in to assist the couple.
Jaime L. Waters teaches Biblical Studies at DePaul University in Chicago. She is an associate professor of Catholic studies and a regular contributor to America magazine.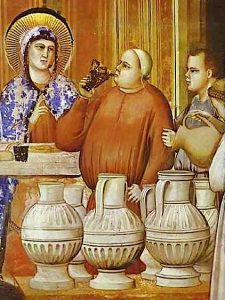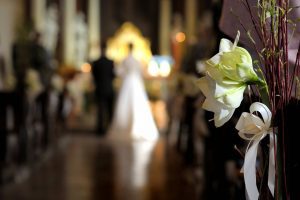 If such a collision of feelings is experienced by a groom who rejoices in his bride, how can the groom be an image of God in his love for us? Does God feel needy, desirous, triumphant, relieved, expectant, thankful? Does God get quiet at the thought of having us with him forever?
Every biblical image of God is more unlike God than like him, but the images do give us insights into him.
Kevin Perrotta is the editor and an author of the "Six Weeks With the Bible" series, teaches part time at Siena Heights University and leads Holy Land pilgrimages. He lives in Ann Arbor, Michigan.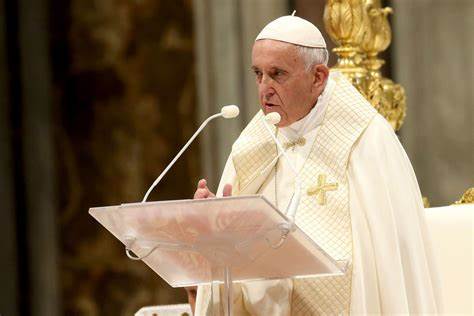 Like Mary at Cana, let us make an effort to be more attentive in our squares and towns, to notice those whose lives have been "watered down," who have lost—or have been robbed of—reasons for celebrating; those whose hearts are saddened. And let us not be afraid to raise our voices and say: "they have no wine."

The cry of the people of God, the cry of the poor, is a kind of prayer; it opens our hearts and teaches us to be attentive. Let us be attentive, then, to all situations of injustice and to new forms of exploitation that risk making so many of our brothers and sisters miss the joy of the party. Let us be attentive to the lack of steady employment, which destroys lives and homes. … Let us be attentive to the lack of shelter, land and employment experienced by so many families. And, like Mary, let us say: they have no wine, Lord.
Journey of Pope Francis to Chile
Jan. 18, 2018