"There is a boy here who has five barley loaves and two fish . . . "
This page provides information to help you participate more fully in the communal worship of the Parish and the Church, particularly the Sunday Mass.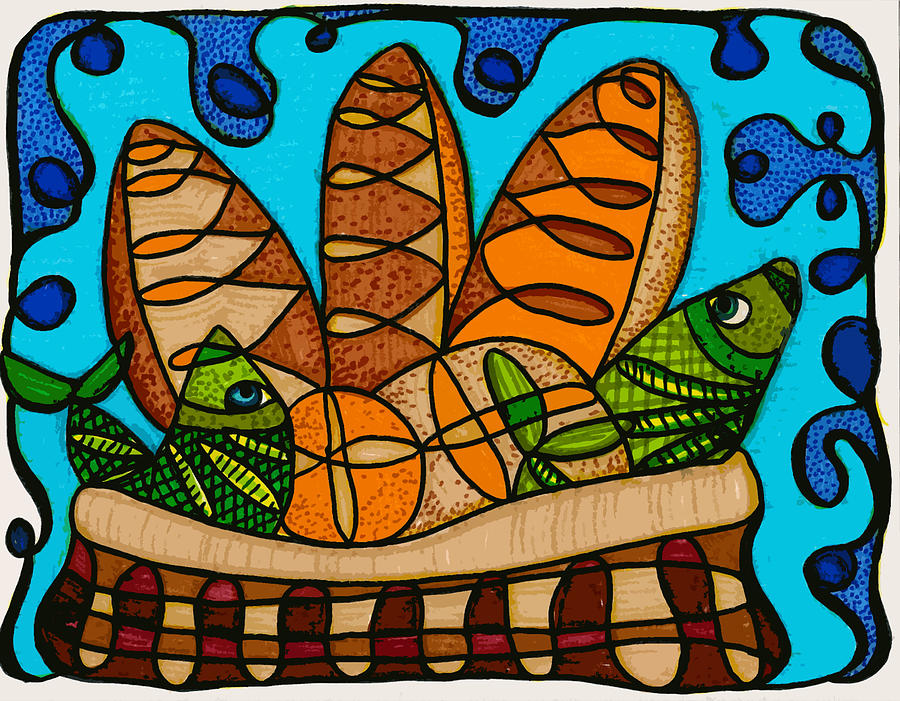 "Jesus took the loaves, gave thanks,
and distributed them to those who were reclining"
This Sunday is the celebration of
the Seventeenth Sunday in Ordinary Time
July 25, 2021
Today is the feast of St. James which is superseded by the Sunday Liturgy.
Today is the World Day for Grandparents and the Elderly
You can click below to access some resources to help you pray with, meditate upon, and more fully understand the Sunday Readings.
This Weeks Saints
Read more about the saints here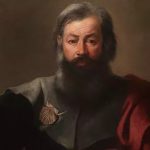 July 25
St. James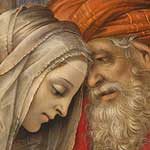 July 26
Sts. Joachim and Anne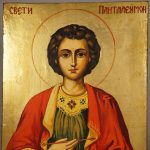 July 27
St. Pantaleon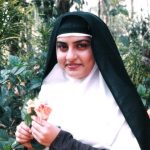 July 28
St. Alphonsa Muttathupadathu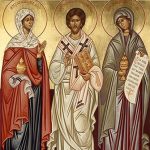 July 29
Sts. Martha, Mary and Lazarus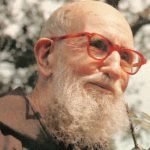 July 30
Bl. Solanus Casey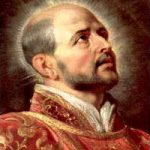 July 31
St. Ignatius of Loyola
Bl. Solanus Casey
Capuchin Friar
July 30
Barney Casey was born in a three-room log cabin in Oak Grove, Wisconsin; the sixth child in a large family of immigrant farmers. At a young age, he embraced his mother's devotion to the rosary, promising to pray it every day. When he was seventeen, he left home and found various work as a logger, a hospital orderly, and a prison guard. After witnessing the violent murder of a woman, he became serious about the priesthood.

At the age of twenty-one, Barney entered the local seminary, but was unable to master the German language used there. He prayed a novena to Mary for guidance and heard the words "Go to Detroit." There, among the Capuchin Franciscan friars, he became Solanus. But he still struggled with the coursework. In 1904, because his knowledge of theology was judged to be weak, he was ordained a "sacerdos simplex," a priest who could say Mass but not hear confessions or preach in public. Upon his assignment to Yonkers, New York, he willingly took on tasks usually assigned to novice friars: garden and kitchen work and tending the door. During his 14 years as porter and sacristan in Yonkers the people there recognized Solanus as a fine speaker; though he was forbidden to deliver doctrinal sermons, he could give inspirational talks, or feverinos, as the Capuchins termed them.

Father Solanus served at parishes in Manhattan and Harlem before returning to Detroit, where he was porter and sacristan for 20 years at St. Bonaventure Monastery. A Franciscan Capuchin who knew him well said this annoying restriction "brought forth in him a greatness and a holiness that might never have been realized in any other way." By the time Solanus moved back to Detroit in 1924, the unusual fruit of his sacrifice was becoming clear. Reports of healings and conversions became everyday occurrences in the Capuchin house. His superiors commanded him to record the extraordinary healings that were occurring after he prayed with the poor and the sickly who came to the friary door, and he filled notebooks with records of favors granted.

In failing health, Solanus was transferred to the Capuchin novitiate in Huntington, Indiana, in 1946, where he lived for ten years until needing to be hospitalized in Detroit. Father Solanus died on July 31, 1957. An estimated 20,000 people passed by his coffin before his burial in St. Bonaventure Church in Detroit.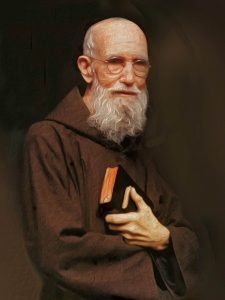 "Do not pray for easy lives; pray to be stronger people. Do not pray for tasks equal to your powers; pray for powers equal to your tasks."

Bl. Solanus Casey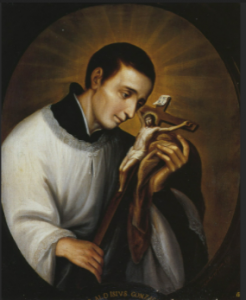 St. Aloysius Gonzaga
June 21
Jesuit novice
St. Aloysius Gonzaga (1568–1591) was born to a noble Italian family, the eldest of seven children, and was destined for the military. When Aloysius was but five, his father, the Marquis of Castiglione, took him to a military camp. Aloysius returned home mimicking the soldier's rough language, but when his tutor chastised him, he became deeply contrite.

By the age of seven he was reciting the Little Office of the Virgin Mary and the seven penitential psalms daily. By the time he was nine years of age he chose the religious life and made a personal vow of chastity. As a safeguard against sexual temptation he always kept his eyes downcast in the presence of women.

Having read about the Jesuit missionaries, Aloysius decided to join them—a plan his father tried to destroy by sending him on a tour of the northern Italian courts. Although many tried to dissuade him from his chosen vocation, he remained absolutely firm; and at seventeen he was allowed to renounce his inheritance and enter the seminary in order to become a Jesuit priest.

The always-frail Aloysius took on many mortifications, which his spiritual director encouraged him to moderate. Yet Aloysius could not hold himself back when the Jesuits went out to care for the suffering during a plague in Rome. He threw himself into the task of offering physical comfort and spiritual consolation. Eventually, he caught the plague himself. Although he seemed to recover, Aloysius foresaw the end, increasing his prayers. The fever returned, as he had predicted, and he died at the age of twenty-three, before completing his priestly studies.

St. Aloysius was connected with two great figures of the Counter-Reformation: he received his First Holy Communion at the age of twelve from St. Charles Borromeo, and his Last Rites from St. Robert Bellarmine, both of whom served as his spiritual advisers. On the night of his death, St. Mary Magdalene de Pazzi had a vision of him being received into great glory.
"It is better to be the child of God than king of the whole world."

St. Aloysius Gonzaga
Sunday and daily Masses will be live streamed from St. Ann Church, and can be viewed at 8:30 am Monday through Saturday, and on 10:30 Sunday. Click below to view.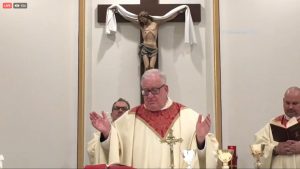 I take a moment to remember
and look forward to Sunday

I think of the place where I will worship on Sunday.
I recall its many aromas
I feel myself within it

I listen
I look

I see
the presider
the readers
the people around me

We will be together, before God, in our faith
About this Sunday
O God, protector of those who hope in you, without whom nothing has firm foundation, nothing is holy, bestow in abundance your mercy upon us and grant that, with you as our ruler and guide, we may use the good things that pass in such a way as to hold fast even now to those that ever endure. Through our Lord Jesus Christ, your Son, who lives and reigns with you in the unity of the Holy Spirit, God, for ever and ever.
Collect prayer for the Seventeenth Sunday in Ordinary Time
The Readings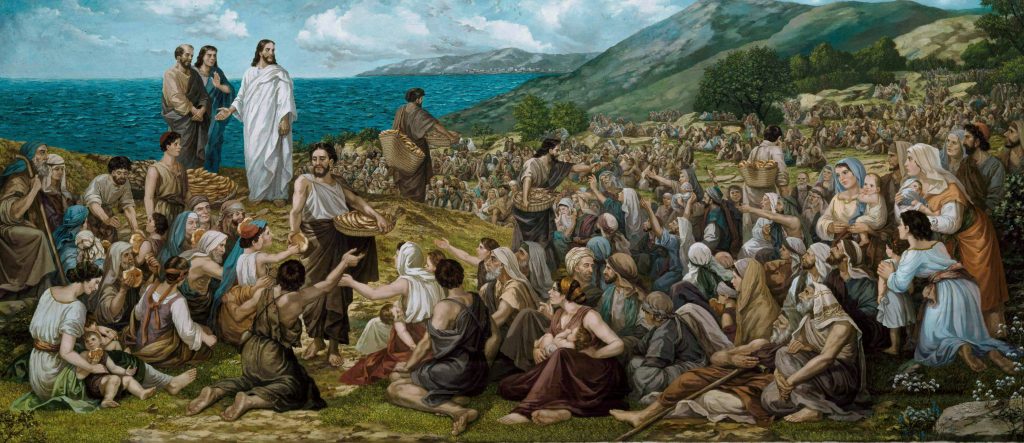 "This is truly the Prophet, the one who is to come into the world."
Lectio Divina
What word or phrase jumps out at you in today's reading?
Imagine yourself being a present during this story. What do you see, hear, smell, taste, feel, etc.? Describe everything in detail.
Imagine that you are one of the people in the reading. What do you feel, think, and do as a response to the events?
What does this reading remind you of in your life at this particular moment?
Breaking Open the Word
The Importance of Unity in the Church
In this week's Encountering the Word video for the Seventeenth Sunday in Ordinary Time, Jeff Cavins celebrates the unity Catholics have in the Eucharist as he reflects upon the Gospel story about Jesus feeding the five thousand.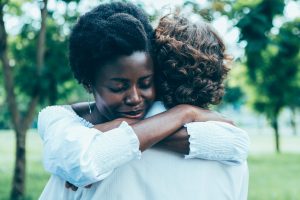 If today has been "one of those days" for any of us, meaning stressful and tiring, maybe we could let the readings for Sunday bring us home for a while. We could look especially at the Second Reading, taken from Paul's letter to the Ephesians.

It calls us "to bear with one another through love."

Think how wonderful it would be if someone were to bear with you, even when you mess up. You would not have to be anything but your own adequate self, loved by God, able to bear up under the surprisingly light burden of loving others.
Fr. John Foley, SJ is an American Jesuit priest who is a theologian, professor, author, liturgist, and a composer of Catholic liturgical music, as a member of the St. Louis Jesuits group. Among his compositions are One Bread, One Body, Earthen Vessels, Come to the Water, and The Cry of the Poor. He is the founder and former Director of the Stroble Center for Liturgy at St. Louis University.
This Sunday, A Boy Outshines the Church and Astonishes the World
In the Gospel for the 17th Sunday of Ordinary Time Year B, a boy generously offers five loaves of cheap bread and two small fish to Jesus.

Jesus takes them and performs a miracle so great it is the only one told in all four Gospels and its ramifications have spread across time and space to reach every Christian through history to today.

Did the boy anticipate a miracle, or did he just place Jesus as a higher priority than himself? Or do the two amount to the same thing?
Tom Hoopes is Writer in Residence and Vice President of College Relations at Benedictine College in Atchison, Kansas, where he teaches in the Journalism and Mass Communication Department. A former reporter in the Washington, D.C., area, he served as press secretary of the U.S. House Ways & Means Committee Chairman and spent 10 years as executive editor of the National Catholic Register newspaper and Faith & Family magazine. He writes weekly for the National Catholic Register and Aleteia, reaching a national and international audience.
What You Need to Know about the Catholic Mass
Friends, the sixth chapter of John is one of the most profound reflections we have on the meaning of the Eucharist. Let us pay close attention to our Gospel today, which is John's account of the miraculous multiplication of the loaves, to form a better appreciation of the miracle we partake in at every Mass.
Bishop Robert Barron serves as an auxiliary bishop of the Archdiocese of Los Angeles. He is an author, speaker, theologian, and founder of Word on Fire, a global media ministry. Word on Fire reaches millions of people by utilizing the tools of new media to draw people into or back to the Catholic Faith.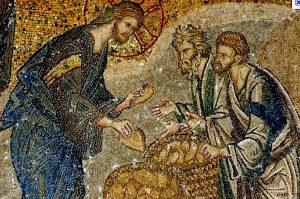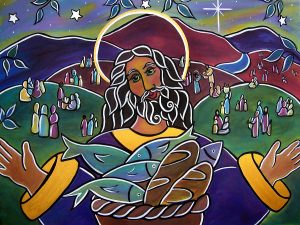 Douglas Sousa, S.T.L.
God Multiplies What We Surrender to Him
It is a spiritual law that God uses those who have the least ability to do His work. We often say, "If you want to get something done, ask a busy person." Well, when God wants to get something done, He asks a poor person. By choosing those who are weak, deprived and even sinful, our Heavenly Father makes it clear that it is He who is at work. Otherwise we might chalk the good deeds up to the cleverness or resourcefulness of those who do them rather than the God who makes all things possible.
Jesus takes the food and offers prayers of thanksgiving. Unique to John is that Jesus himself distributes the food. In the Synoptics, Jesus has the disciples share the loaves and fishes. John may intentionally emphasize Jesus' personal care and abilities. Jesus is also providing an example for the disciples as future leaders, modeling an interest and care for others.
Jaime L. Waters teaches Biblical Studies at DePaul University in Chicago. She is an associate professor of Catholic studies and a regular contributor to America magazine.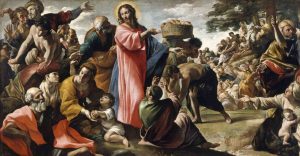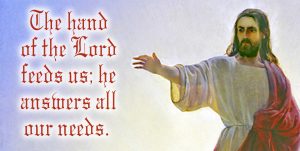 God satisfies our spiritual hunger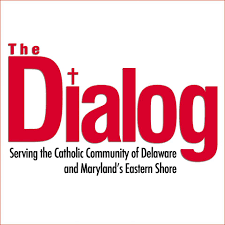 Just as our bodies cannot survive without the food we share with others, so too our spirits cannot thrive without shared spiritual food. Our deepest longings for love and peace, written on our hearts by God our creator, are like the pangs of physical hunger for food that nourishes and satisfies.
Only God can satisfy the spiritual hunger deep within the recesses of the heart and mind. Only God nourishes us with spiritual food that nourishes our desire for eternal life.
Jem Sullivan writes for Catholic News Service. Dr. Sullivan joined the Pontifical Faculty of the Immaculate Conception in 1999. Presently, she teaches courses on Catholic Education: Teaching and Learning, the Documents of Vatican II, and Christian Art and the New Evangelization. She received her doctorate from The Catholic University of America, Washington, D.C. She has served as catechetical consultant to the Archdiocese of Washington and the Archdiocese for the Military Services.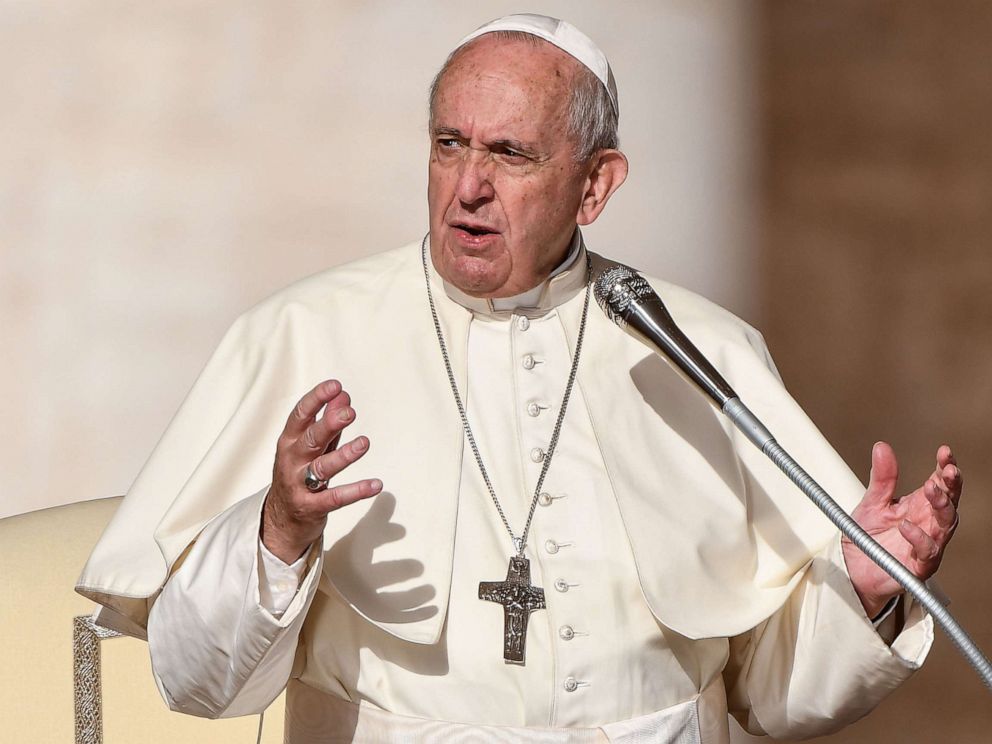 Whatever we have can bear fruit if we give it away—that is what Jesus wants to tell us—and it does not matter whether it is great or small. The Lord does great things with our littleness, as he did with the five loaves. He does not work spectacular miracles or wave a magic wand; he works with simple things. God's omnipotence is lowly, made up of love alone. And love can accomplish great things with little.
Pope Francis Homily
on Loaves and Fishes
June 23, 2019