"Transfiguration of Jesus" by Raphael
"This is my beloved Son. Listen to him."
This page provides information to help you participate more fully in the communal worship of the Parish and the Church, particularly the Sunday Mass.
"He was transfigured before them,
and his clothes became dazzling white"
This Sunday is the celebration of the
Second Sunday of Lent
February 28, 2021
You can click below to access some resources to help you pray with, meditate upon, and more fully understand the Sunday Readings.
This Weeks Saints
Read more about the saints here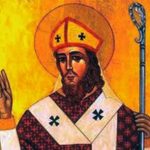 February 28
Pope St. Hilary I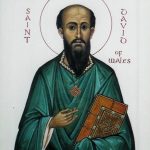 March 1
St. David of Wales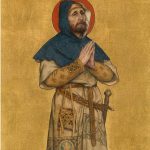 March 2
Blessed Charles the Good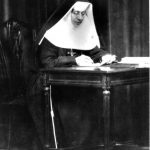 March 3
St. Katherine Drexel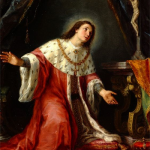 March 4
St. Casimir of Poland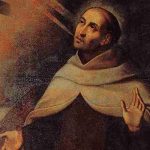 March 5
St. John Joseph of the Cross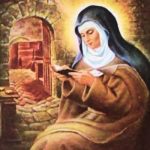 March 6
St. Colette
St. Katherine Drexel
Religious
March 3
Katherine Drexel was born in Philadelphia in 1858, the daughter of a very rich banker and philanthropist. She grew up in a household in which both parents viewed wealth as something to be used to benefit others. When her parents died in 1885, both Katherine and her sisters began sharing the income from her family's estate. Always interested in the condition of Native Americans, she began a program of school construction for Native American children. In 1891 she founded a religious order, the Sisters of the Blessed Sacrament, that combined prayer with social action. During her lifetime she gave away about twenty million dollars, none of which went to her order. Relying on their own devices, her order established 145 Catholic missions and twelve schools for Native Americans, and fifty schools for blacks, Xavier University in New Orleans, Louisiana, the first United States university for blacks. In 1935 she suffered a major heart attack, retired, and spent the next 18 years in a life of prayer and contemplation.
"If we wish to serve God and love our neighbor well, we must manifest our joy in the service we render to Him and them. Let us open wide our hearts. It is joy which invites us. Press forward and fear nothing."

St. Katherine Drexel
Saint Matthias Kalemba
Martyr
August 29
Kalemba was born in Uganda, Africa. At an early age, he and his mother were captured by the neighboring Baganda tribe and were enslaved. Kalemba was raised as a a family member by his owner, eventually becoming a freed man.When he was a child, his adoptive father foretold the coming of someone who would share "the truth" with the Baganda people. Kalemba grew up desiring this truth with all his heart.

In the course of his duties, he became a member of the royal household, serving the chieftain Kabunga. He encountered Arab Muslims and began studying with them. After the Arabs were run out of the country, Kalemba met Protestant missionaries and embraced the Christian Faith. He was warned against the Catholic priests who arrived soon after that. But he watched the priests, became convinced of their goodness, and turned to them for instruction.

As a catechumen, Kalemba put aside two of his three wives and chose to mortify himself by helping his wife in the potato patch—women's work. He rejected the perks of his position, declaring that he was "a slave of Jesus Christ." When he received baptism in 1882, he was asked whether he felt he could persevere in the Faith even under persecution. "How can I fear?"… I am a Catholic, and I shall die a Catholic."

Persecution came only four years later, under his own king. By this time, Matthias was the sure center of a small group of Catholic converts. He was arrested with other Christians and made to endure a slow death that lasted two days. As his assailants attacked him, he cried only "My God! My God!"
Sunday and daily Masses will be live streamed from St. Ann Church, and can be viewed at 8:30 am Monday through Saturday, and on 10:30 Sunday. Click below to view.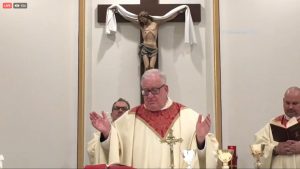 I take a moment to remember
and look forward to Sunday

I think of the place where I will worship on Sunday.
I recall its many aromas
I feel myself within it

I listen
I look

I see
the presider
the readers
the people around me

We will be together, before God, in our faith
About this Sunday
O God, who have commanded us to listen to your beloved Son, be pleased, we pray, to nourish us inwardly by your word, that, with spiritual sight made pure, we may rejoice to behold your glory. Through our Lord Jesus Christ, your Son, who lives and reigns with you in the unity of the Holy Spirit, God, for ever and ever. Amen.
Collect prayer for the Second Sunday of Lent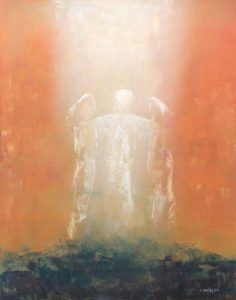 "He was transfigured before them."
Lectio Divina
What word or phrase jumps out at you in today's reading?
Imagine yourself being a present during this story. What do you see, hear, smell, taste, feel, etc.? Describe everything in detail.
Imagine that you are one of the people in the reading. What do you feel, think, and do as a response to the events?
What does this reading remind you of in your life at this particular moment?
Breaking Open the Word
The Transfiguration – A Drive Through History
It took a blinding light for Peter, James and John to begin to see or understand who Jesus was. Think of some problems in our country that need illumination (such as racism, immigration, environment). What needs to happen in these areas before you would be able to see something divine in them?
Bishop Barron on the Transfiguration
On his way to Jerusalem, where he will be crucified, Jesus is transfigured before three of his disciples. This manifestation of glory, says Thomas Aquinas, was designed to encourage the disciples during the difficult days that would follow. It gives hope to us too. On the sometimes painful journey through this life, we see in the Transfiguration of the Lord a sign of what awaits us: a glorified life with God.
Bishop Robert Barron serves as an auxiliary bishop of the Archdiocese of Los Angeles. He is an author, speaker, theologian, and founder of Word on Fire, a global media ministry. Word on Fire reaches millions of people by utilizing the tools of new media to draw people into or back to the Catholic Faith.
In Genesis 15:5 God promised Abraham that his descendants would be as numerous as the stars. It is to this promise that Abraham clings as he raises the knife to kill his son. Where do you fall on the continuum when blind trust in God is required of you?
This Sunday, Our Unsafe God Demands Too Much
When something this extraordinary happens in a Gospel reading — when two specific characters emerge from the pages of the Old Testament to chat with Jesus as we will see him at the end of time — we have to figure out why.

This vision is a warning meant to shake us up. What we hope is to stand in the presence of Moses one day, the lawgiver par excellence who went up into the cloud of thunder and lightning on the mountain and emerged with the tablets of the Law. We hope to be in the same company as the first prophet, a man of fasting who called the people to repent and was last seen leaving the earth in a chariot of fire.
Tom Hoopes is Writer in Residence and Vice President of College Relations at Benedictine College in Atchison, Kansas, where he teaches in the Journalism and Mass Communication Department. A former reporter in the Washington, D.C., area, he served as press secretary of the U.S. House Ways & Means Committee Chairman and spent 10 years as executive editor of the National Catholic Register newspaper and Faith & Family magazine. He writes weekly for the National Catholic Register and Aleteia, reaching a national and international audience.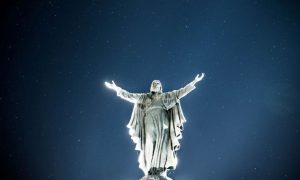 What is the most memorable experience you have had of hearing the message, "Listen to him"?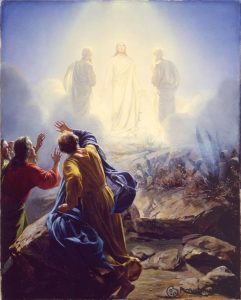 Peter said, "Lord, it is good for us to be here." Describe your experience of a time when you felt close to God. Were you comforted by that closeness? Comparing your experience with that of the disciples of Jesus, what purpose to you think the Lord has in allowing us to feel the beauty and goodness of his presence?
Since I was in the sanctuary I could witness for the first time this soft light spreading forth from countless miniature candles, combining the crowd into a gentle oneness, a hearth of human faces, wrinkles forgiven. Comforting glow made each face a vessel which held deep inside itself the quiet being of the person and of the Lord.
Fr. John Foley, SJ is an American Jesuit priest who is a theologian, professor, author, liturgist, and a composer of Catholic liturgical music, as a member of the St. Louis Jesuits group. Among his compositions are One Bread, One Body, Earthen Vessels, Come to the Water, and The Cry of the Poor. He is the founder and former Director of the Stroble Center for Liturgy at St. Louis University.
Lent reminds us we are not alone in our quest for understanding
At the end of the transfiguration, Jesus tells them not to reveal the event until after the resurrection, but the apostles are perplexed, "questioning what rising from the dead meant." The uncertainty of the apostles is refreshing, as the events that they witness are difficult to fully comprehend. As we continue our Lenten journey, we can be inspired by today's readings, which remind us that we are not alone in our quest for understanding and clarity, and we should invest time in critically studying and praying.
Jaime L. Waters teaches Biblical Studies at DePaul University in Chicago. She is an associate professor of Catholic studies and a regular contributor to America magazine,
Are you open to answering God's call?

Whom do you consult for guidance and clarity?

Does Scripture help you to pray and reflect on God?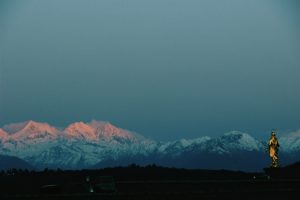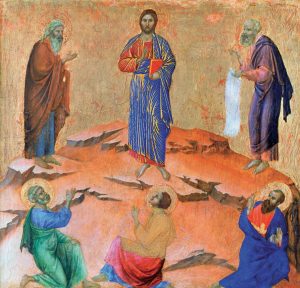 Allison Gingras is the founder of ReconciledToYou.com — where she blogs about the ordinary, every day living of the Catholic faith. She hosts the radio program A Seeking Heart with Allison Gingras recorded on FB Live Mondays 12:30 pm et; and distributed through Breadbox Media. Her newest project is the Stay Connected Journals for Catholic Women, published through Gracewatch.Media.
How often have we been baffled, bewildered, or terrified by our current circumstances or the uncertainty of our future? To maintain peace, to stay the course of hope, we must see before us, just as these three Apostles — Jesus was still there with them. Jesus, named Emmanuel, "God is with us" (Matthew 1:23). We are not called to make sense but to pay attention, see with eyes of faith, and believe. He will never abandon nor forsake us.
Can you name a time when it was very hard for you to say 'yes' to God?
Jeff Cavins reflection on Transfiguration Sunday
In this week's Encountering the Word video for the Second Sunday of Lent, Jeff Cavins focuses on the profound connections between the sacrifice of Isaac and the Transfiguration.
Jeff Cavins is an American Catholic evangelist, author, and biblical scholar. He is the creator of The Great Adventure Bible Study program, and was the founding host of the Television Show "Life on the Rock" on EWTN.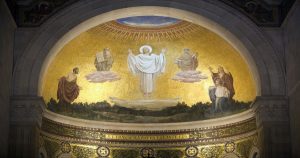 How do you find strength to persevere in your Lenten practices?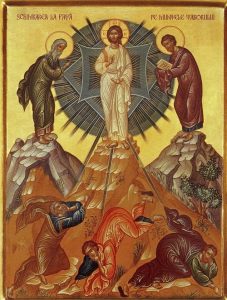 What was the toughest thing God ever asked of you? Abraham would have answered, "When God asked me to sacrifice my only son." What would your answer be?
Second Sunday of Lent: To respond to God's call, we need to listen to his voice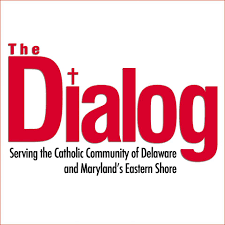 God told Abraham to do something supremely difficult. When Abraham showed his willingness, God commended him and promised him blessings, "because you listened to my voice." (The liturgical translation is "because you obeyed my command," but "listened to my voice" is a little closer to the Hebrew original.)
Kevin Perrotta is the editor and an author of the "Six Weeks With the Bible" series, teaches part time at Siena Heights University and leads Holy Land pilgrimages. He lives in Ann Arbor, Michigan.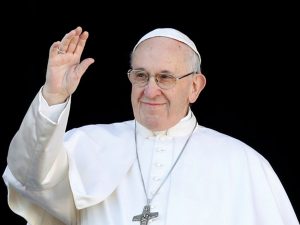 We need to go to a place of retreat, to climb the mountain and go to a place of silence, to find ourselves and better perceive the voice of the Lord.

We cannot stay there, however.

The encounter with God in prayer again pushes us to come down from the mountain and back down into the plain, where we meet many brothers and sisters weighed down by fatigue, injustice, and both material and spiritual poverty.
Pope Francis Angelus Second Sunday of Lent
March 16, 2014