"The harvest is abundant but the laborers are few;
so ask the master of the harvest
to send out laborers for his harvest."
This page provides information to help you participate more fully in the communal worship of the Parish and the Church, particularly the Sunday Mass.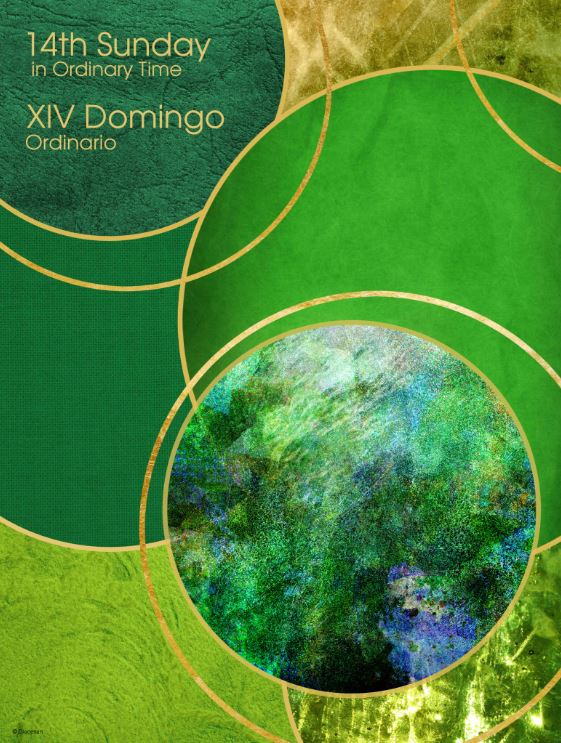 This Sunday is the celebration of
the Fourteenth Sunday in Ordinary Time
July 3, 2022

The feast of St. Thomas the Apostle, which is ordinarily celebrated today, is superseded by the Sunday liturgy.
Monday July 4 is Independence Day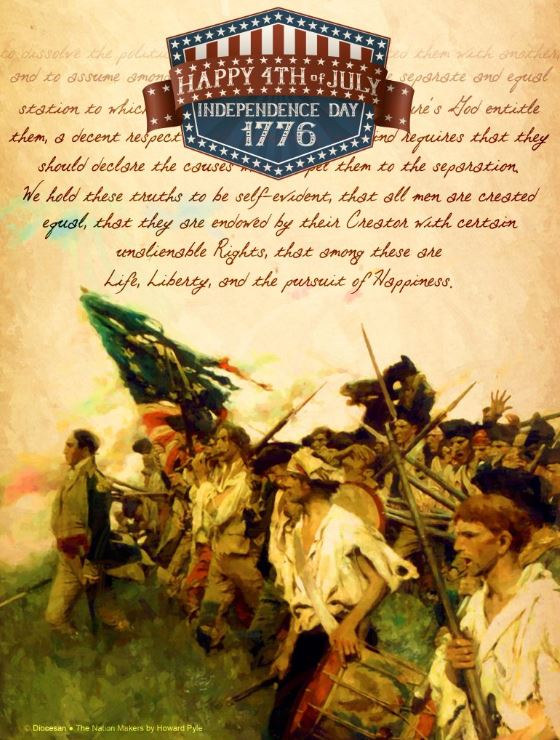 Independence Day
July 4, 2022
The Spirit of the Lord is upon me,
because he has anointed me
to bring glad tidings to the poor.
He has sent me to proclaim liberty to captives
and recovery of sight to the blind,
to let the oppressed go free,
and to proclaim a year acceptable to the Lord.
Luke 4: 18-19
The Pope's July prayer intention is for the elderly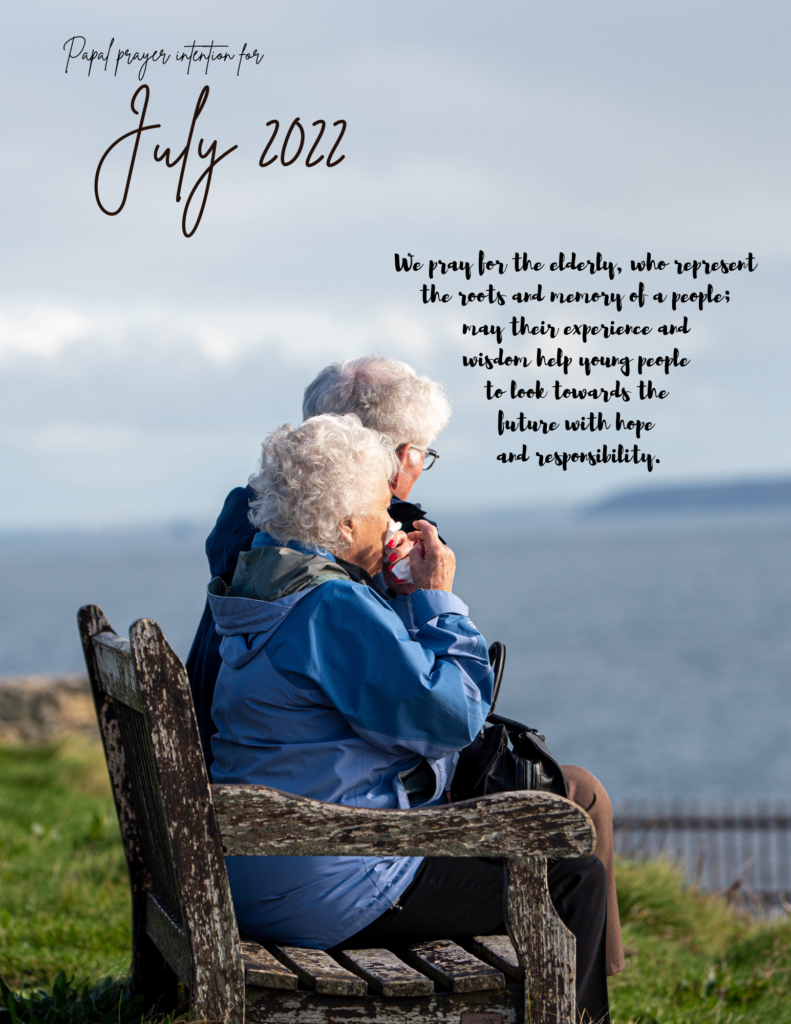 July is Bereaved Parents Awareness Month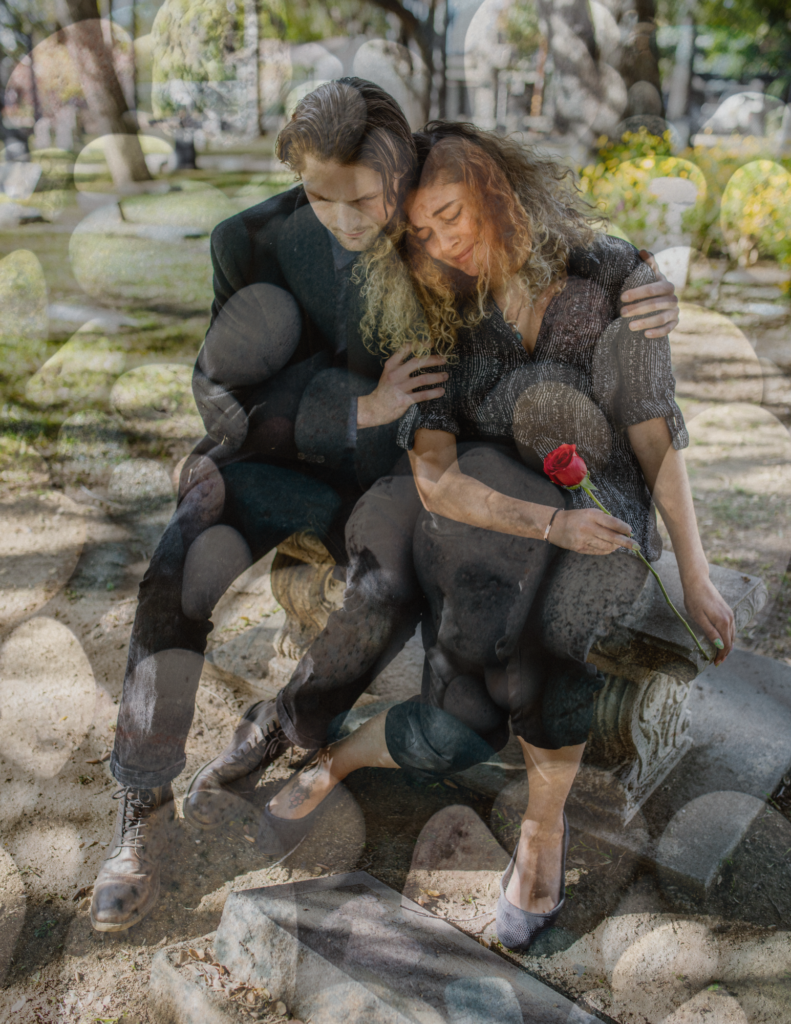 This Weeks Saints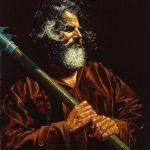 July 3
St. Thomas the Apostle
___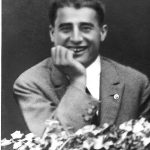 July 4
Bl. Pier Giorgio Frassatti
___
Independence Day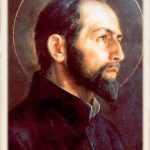 July 5
St. Anthony Zaccarias
___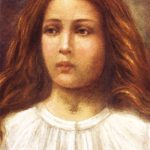 July 6
St. Maria Goretti
___

July 7
Bl. Peter To Rot
___
Global Forgiveness Day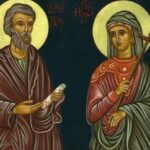 July 8
Sts. Priscilla & Aquila
___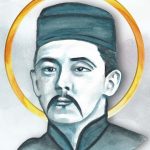 July 9
St. Mark Ji Tianxiang
___


Read more about the saints here
Sunday Mass will be live streamed from St. Ann Church, and can be viewed at 10:30 Sunday. Click below to view.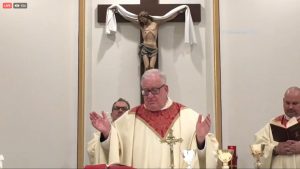 I take a moment to remember
and look forward to Sunday

I think of the place where I will worship on Sunday.
I recall its many aromas
I feel myself within it

I listen
I look

I see
the presider
the readers
the people around me

We will be together, before God, in our faith
O God, who in the abasement of your Son have raised up a fallen world, fill your faithful with holy joy, for on those you have rescued from slavery to sin you bestow eternal gladness. Through our Lord Jesus Christ, your Son, who lives and reigns with you in the unity of the Holy Spirit, God, for ever and ever.
Collect prayer for the Fourteenth Sunday in Ordinary Time
The Readings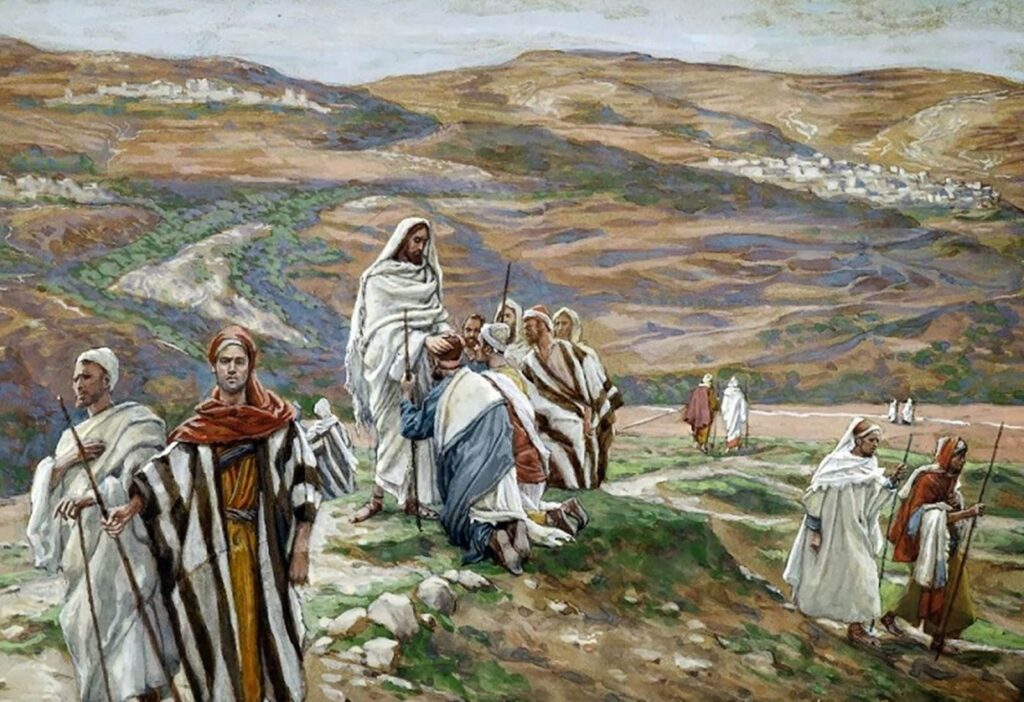 "Whoever listens to you listens to me. Whoever rejects you rejects me. And whoever rejects me rejects the one who sent me."
Lectio Divina
What word or phrase jumps out at you in today's reading?
Imagine yourself being a present during this story. What do you see, hear, smell, taste, feel, etc.? Describe everything in detail.
Imagine that you are one of the people in the reading. What do you feel, think, and do as a response to the events?
What does this reading remind you of in your life at this particular moment?
Breaking Open the Word
Encountering the Word
Jeff Cavins reflects on the Gospel this week, focusing on Jesus calling his disciples to proclaim that the Kingdom is at hand
Jeff Cavins is an American Catholic evangelist, author, and biblical scholar. He is the creator of The Great Adventure Bible Study program, and was the founding host of the Television Show "Life on the Rock" on EWTN.
Jesus is now on the road to Jerusalem. Now we hear him sending disciples out to each town that he intends to visit. And he gives his famous instructions about them shaking the dust from their feet (Gospel).

Today we too are sent out to spread news of the kingdom, just like the disciples. Not a duty imposed by guilt or command, but by gratitude for the great goodness of God to each of us and all of us—as liturgical spirituality would say—especially in this time of world and individual troubles.
Fr. John Foley, SJ is an American Jesuit priest who is a theologian, professor, author, liturgist, and a composer of Catholic liturgical music, as a member of the St. Louis Jesuits group. Among his compositions are One Bread, One Body, Earthen Vessels, Come to the Water, and The Cry of the Poor. He is the founder and former Director of the Stroble Center for Liturgy at St. Louis University.
Called to Make the Kingdom a Reality
In this Sunday's Gospel, Jesus sends out seventy-two of his disciples in pairs to "every town and place he intended to visit."

The disciples' journey and their announcement of the coming of the Kingdom — and of the King himself — was the action. But what was bubbling beneath the surface, within the hearts and souls of those early evangelizers? It was their faith in and relationship with Jesus and with one another.
Douglas Sousa, S.T.L. is an author for Liturgical Publications, Inc., and writes reflections on various topics, including reflections on Sunday readings.
How Will You Evangelize Today?
Friends, as we continue now our reading of the Gospel of Luke, we have today a great portrait of the Church—what the Church looks like, what its central concerns are, and what the demands upon it are. The setting is Jesus sending out seventy-two disciples. Put yourself in that position: all of us baptized people are disciples of the Lord, and we're in a relationship with him. He is sending us out on mission.
Bishop Robert Barron serves as an auxiliary bishop of the Archdiocese of Los Angeles. He is an author, speaker, theologian, and founder of Word on Fire, a global media ministry. Word on Fire reaches millions of people by utilizing the tools of new media to draw people into or back to the Catholic Faith.
Look at the infographic to the left to understand one view on what it means to become a disciple of Jesus.
Tom Hoopes is Writer in Residence and Vice President of College Relations at Benedictine College in Atchison, Kansas, where he teaches in the Journalism and Mass Communication Department. A former reporter in the Washington, D.C., area, he served as press secretary of the U.S. House Ways & Means Committee Chairman and spent 10 years as executive editor of the National Catholic Register newspaper and Faith & Family magazine. He writes weekly for the National Catholic Register and Aleteia, reaching a national and international audience.
Luke is the only Gospel that tells the story of the mission of the 72. Jesus sends them out two by two to heal the sick and deliver two messages: "Peace to this household" and "The kingdom of God is at hand for you." The first message is encouraging; the second is challenging. He wants us to deliver both.

People urgently need encouragement; they need to know that God is real and that he brings peace of mind, calms anxieties, and restores confidence in the future. These are "healings" that each of us can perform.

He tells them "The harvest is abundant but the laborers are few." What he means is that people are ripe for the picking, if Christians will only bring them in. There are many, many people in the world who would be in church, discovering peace through prayer and becoming Christ's light in the world, if someone would only ask them.
It is commonplace to speak of God as Father. Biblical tradition and church teachings often employ male or masculine imagery to speak of God. Jesus prays to the Father in heaven. In the Trinity, God is revealed as Father, Son and Holy Spirit. The image of God as Father can have many benefits, such as making our relationship with God feel more personal and familial. It can influence views of God as a protector, provider and punisher, which are some attributes that can be associated with fathers. There are of course pitfalls to such imagery as well, as it creates an opportunity to gender God and promote male-dominant or male-centric ideas of God.
Jaime L. Waters teaches Biblical Studies at DePaul University in Chicago. She is an associate professor of Catholic studies and a regular contributor to America magazine.
Maturity means seeing clearly that everything comes from the God who loves us
Our brain cannot regulate our respiration and pulse on its own. We need our mother's presence to set the rhythms of our heart and lungs. By ourselves, we cannot maintain normal temperature. When we are startled, we cannot calm ourselves. We need Mom.
"As a mother comforts her child," God says in our first reading, "so will I comfort you" (Is 66:13).

Perhaps, as we mature in one sense by going in the direction of independence, we mature in another sense by going the opposite way. As we move toward independence, we are likely to discover that by ourselves we cannot regulate our talents and desires and aspirations in a constructive way for the good of others and ourselves. We need something — Someone — to direct our hearts.
Kevin Perrotta is an award-winning Catholic journalist and a former editor of God's Word Today. He is the editor and an author of the "Six Weeks With the Bible" series, teaches part time at Siena Heights University and leads Holy Land pilgrimages. He has a masters' degree in theology from the St. Paul School of Divinity in St. Paul, Minnesota, and teaches occasionally at Sacred Heart Major Seminary in Detroit. He lives in Ann Arbor, Michigan.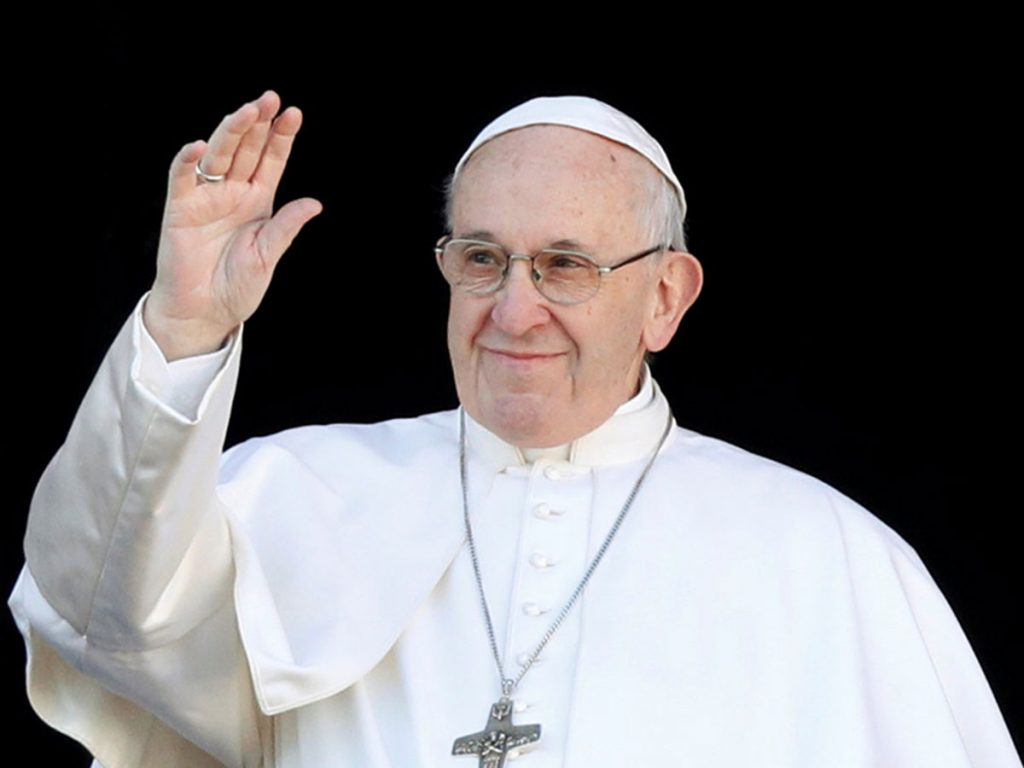 To be evangelizers of souls, we need to develop a spiritual taste for being close to people's lives and to discover that this is itself a source of greater joy. …

Jesus himself is the model of this method of evangelization which brings us to the very heart of his people. … If he speaks to someone, he looks into their eyes with deep love and concern: "Jesus, looking upon him, loved him" (Mk 10:21). We see how accessible he is, as he draws near the blind man (cf. Mk 10:46-52) and eats and drinks with sinners (cf. Mk 2:16) without worrying about being thought a glutton and a drunkard himself (cf Mt 11:19. ).

We see his sensitivity in allowing a sinful woman to anoint his feet (cf. Lk 7:36-50) and in receiving Nicodemus by night (cf. Jn 3:1-15). Jesus' sacrifice on the cross is nothing else than the culmination of the way he lived his entire life. Moved by his example, we want to enter fully into the fabric of society, sharing the lives of all, listening to their concerns, helping them materially and spiritually in their needs, rejoicing with those who rejoice, weeping with those who weep; arm in arm with others, we are committed to building a new world … as the result of a personal decision which brings us joy and gives meaning to our lives.