Dear Parishioners,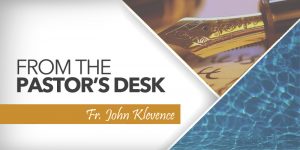 This coming Wednesday, February 26, is Ash Wednesday, the beginning of the Season of Lent, our time of preparing to celebrate the great feast of Easter.
The Church wisely gives us these days every year so that we can grow in our faith, so that using these days we can become a little more Christ-like. So, take these 40 days of Lent and use them wisely and well! Do something extra, but also make a small sacrifice and give something up. Remember, Christ suffered and died for us. Certainly we can carry a small cross this Lenten Season, in imitation of our loving Savior.
In a few days Lent will begin. Don't waste these days. Use them to your full advantage, to follow in the way of the Lord.
Have A Great Bethany Beach Week!