A new video has been posted in which Fr. Klevence discusses our guidelines for attending Mass and receiving the Eucharist.
Please go to the re-opening page here to view it.
Again, reservations for attending mass are no longer required.
---
Before June 8, Masses of Christian Burial, Baptisms, and Wedding Masses were not permitted. The rationale for this decision was to allow parishes to have a slow and gradual start up, and to gain some experience in operating under the new attendance guidelines.
As of June 8, the Bishop has allowed Pastors to lift this restriction at their discretion once they are prepared to do so. Attendance limitations, mask use, social distancing, sanitizing and all other precautions for the current phase of the coronavirus pandemic must be followed. Parishioners should call the Parish Office for more information on scheduling.
There is additional information available here in the Dialog article: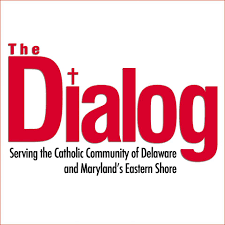 St. Ann Parish has re-opened for Mass
and
Reconciliation.
A modified summer mass schedule
is in effect, as of June 27.
St. Ann Church will be open until 11:00 AM from Monday to Saturday following the daily mass, to allow for private prayer and devotion.

PLEASE NOTE THAT THERE ARE ATTENDANCE RESTRICTIONS
AND SPECIAL PROCEDURES THAT MUST BE FOLLOWED TO ENSURE THE SAFETY OF OUR PARISHIONERS.
St. Ann Parish has resumed daily and Sunday mass attendance. The Sacrament of Reconciliation is offered weekly at scheduled times, beginning on June 1.
Because of the continuing pandemic, there will be numerous changes to the process of attending mass. For full details, click the button at the top of the page to go to the Re-Opening page on this web site. Some of the more important considerations include:
Hand sanitizer should be used upon entering the church.
Masks must be brought with you and worn to cover both nose and mouth throughout the Mass (we cannot supply masks).
Eventbrite reservations are no longer required for masses.
You cannot enter the church once mass starts. Doors will be closed.
Mass will continue to be livestreamed, at 8:30 AM during the week and at 10:30 on Sunday.
Parish Offices will continue to operate as they have been during shelter-in-place.