To help offset the financial loss that our parish has had, the Bazaar Fundraising Committee is sponsoring a new virtual On-line Sale and Auction.
100% of proceeds to benefit the Parish of St Ann
WHAT IS A VIRTUAL AUCTION?
A virtual auction is an online version of a traditional, in-person auction with the main difference being that it will be ongoing, new items posted as they become available. Each item will list a description, opening bid amount, bidding dollar increments, and closing date with time; listings will be on the "Virtual Fundraiser at the Parish of St Ann" Facebook page. Each new bid posted will be visible for all to see.
BIDDING GUIDELINES
Bidding may be done on the "Virtual Fundraiser at the Parish of St Ann" Facebook page or by calling Alexis Sclama at 410-790-7669 and your bid will be place for you.
Follow predefined bid increments listed for each item.
The highest VALID bid at the close of the auction constitutes the winning bid.
Please note any restrictions listed for auction items.
All bids are binding.
Payment for items may be made with cash, or personal checks.
Items may be picked up at the Parish of St Ann, Delaney Hall, 691 Garfield Parkway, Bethany, Monday – Thursday, 9am -11am or by appointment.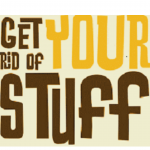 Consider donating home décor, gift certificates, adult spirits, baskets, services, any new or gently used items that are in excellent condition. Each donation must be submitted for approval by emailing a photo, if possible, with a description of your item(s) to parishofstannbazaar@gmail.com or call 410-790-7669. Thank you for your ongoing commitment to supporting our parish!
Like us on Facebook @ "Virtual Fundraiser at The Parish of St Ann"
Need more help on ways that you can participate, please call Alexis Sclama, Bazaar Chairperson, at 410-790-7669.