On June 22 Fr. Francois Palm once again joined our parish staff, helping us minister to the parish very much as he did two years ago, assisting with Mass, and other pastoral duties. Today, September 7, he will begin his trip back to his home parish in Burkina-Faso.
He'll be taking a part of us with him.
Father Palm is building a church, and though construction has begun, most of Burkina-Faso relies upon subsistence farming, and donations for the church are difficult to raise. Through the generosity of many of our individual parishioners, as well as the Knights of Columbus, the Sodality, and the Men's Club, Father Palm will return to his home with money and supplies for the new church.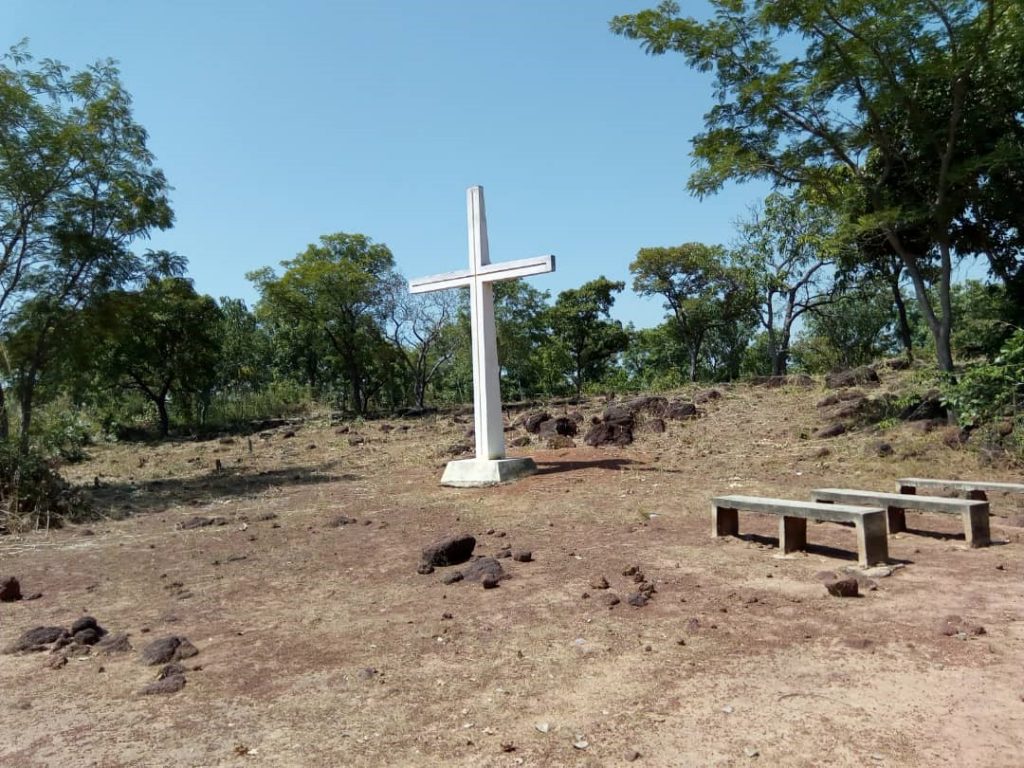 There is additional information on Fr. Palm, his church, and the country of Burkina-Faso available below.