Do you long for purpose, belonging, and peace?
In a world that values individualism and sows division, where do we fit in as Christian women today? Come join us as we discover through God's Word how prioritizing our relationships and our community is the key!
The Walking with Purpose ministry at St. Ann Parish is hosting a morning of reflection, open to all women. Following mass and a Continental breakfast, guest speaker Kristy Malik will address the topic of "Finding Purpose in Community".
Ms. Malik is a national speaker who experienced a conversion of heart once encountering Walking with Purpose in 2011. She started her parish's "Walking with Purpose" program shortly thereafter and now serves as a blogger, speaker and content creator for the ministry. You may have seen her lately, leading live Bible studies on Instagram and Facebook or on the YouTube series "Truth with Handles: The Conversation." She and her husband live in the D.C. suburbs with their five children.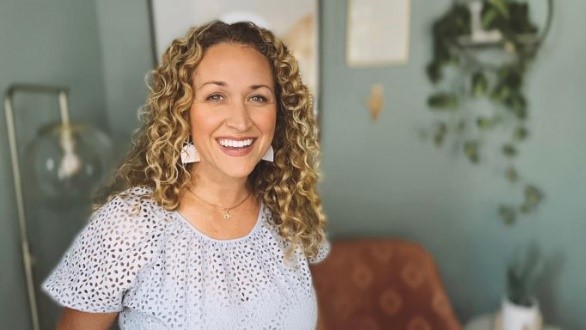 The morning's program is as follows:
Mass at 8:30 a.m. with St. Ann's Parish community
Confession available after Mass
Continental breakfast provided prior to the presentation
An opportunity for questions/discussion will follow talk
This event is free of charge (although a free-will offering will be collected). In order to properly size the amenities and seating, though, we ask that you register, by clicking below: