We are pleased to announce the new and improved online giving page! Vanco, our eGiving provider, has updated their online giving platform to make it easier than ever to make one -time gifts or set up recurring donations to our church. The new page is live on our parish website. Nothing about online giving has changed except the look of the page. You can adjust existing donations, set up new gifts and update personal information from the new Vanco Online.
Simply scan the QR code on the left to get connected. Or click below to be taken to the online donations page.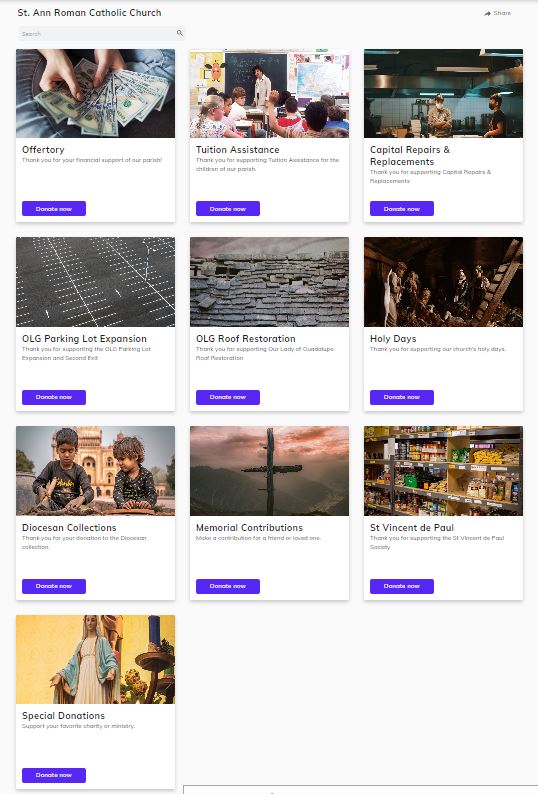 We are thrilled about our online giving page's fresh look. Electronic giving offers convenience for you and it provides donation consistency for our congregation.