More information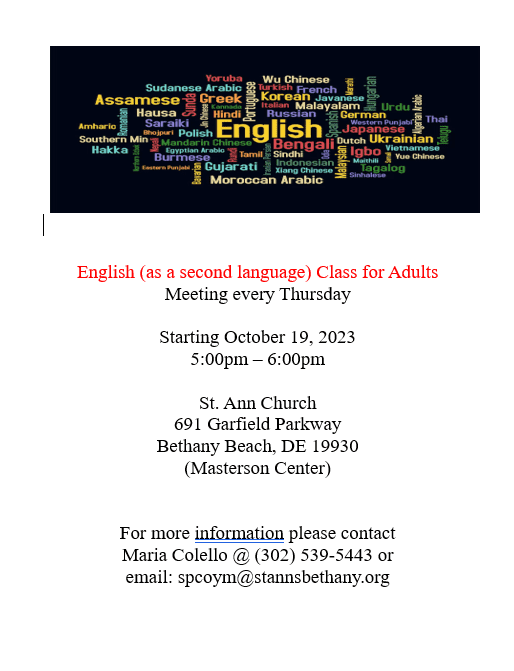 The Faith Formation Office is starting an "English as a Second Language" program, for adults and for children and young adults, designed to help non-native English speakers develop their English language skills in reading, writing, speaking, and listening.

Becoming a self-taught English speaker is a difficult and lengthy process. People who wish to learn English may find it easier to learn alongside other ESL students in a classroom setting. Additionally, ESL teachers can help guide your learning and may even help you better develop your conversational skills through classroom activities or discussions.
See the posters in the sidebars on this page for more information, or call Maria Collelo at (302) 539-5443.
More information