See Times Below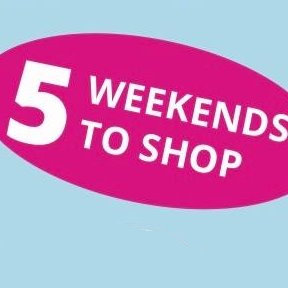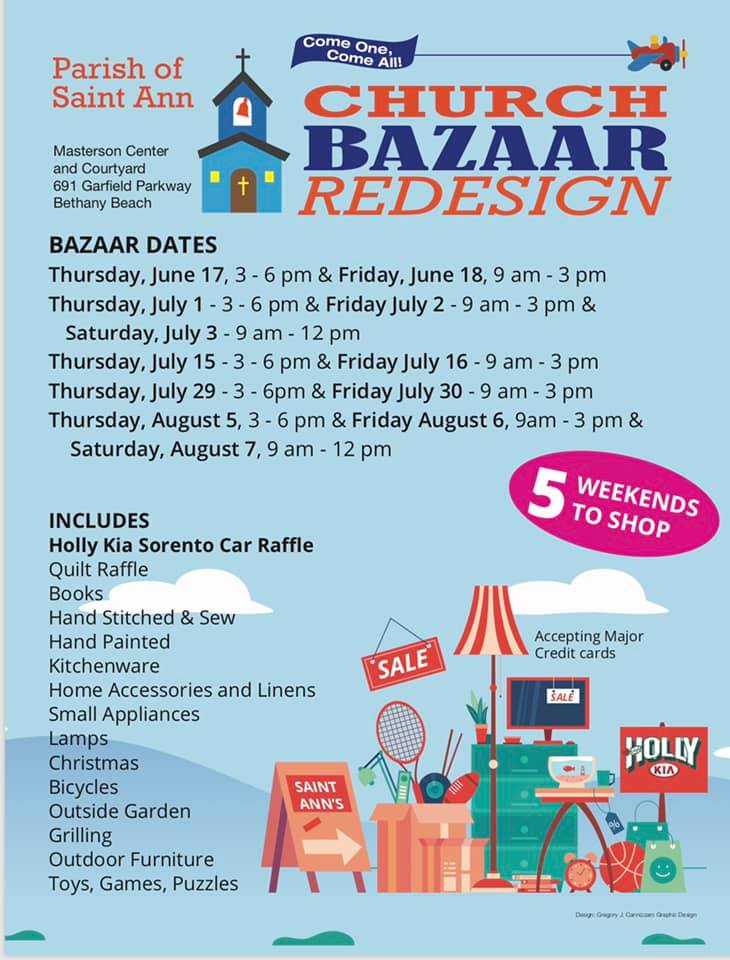 Bazaar Donations Needed!
The Parish of St Ann in Bethany Beach, 691 Garfield Parkway, is now accepting donations for their 2021 Redesigned Annual Bazaar.
All items must be in good condition – not chipped, damaged, ripped or stained. Please check the list below for acceptable items to donate. Thanks for your support.
Donation Drop Off Hours: May: Mon- Fri, 8:30 am 11 am, Sat, 8 am-10 am; June: Mon – Wed, 8 am-11; July: Mon – Wed, 8 am-11
No furniture or oversized items will be accepted this year!
Acceptable Items
Bicycles & tricycles
Books (No Readers Digest, encyclopedias, text books, magazines)
Christmas nativities, angels, snowmen
Flat Screen TVs
Floor and Table Lamps
Garden Tools
Hand Bags
Hand power tools
Hand tools
Jewelry, knick-knacks, baskets,
Kitchenware – no silver-plated serving pieces
Luggage on wheels
Small dorm/beverage size refrigerators
Small working appliances
Toys, Games, Puzzles
Travel Bags
Not Acceptable
Bed frames
Used Bedding
Curtains/Rods/Blinds
Bookcases
CDs
Box Springs
Cabinets
Ceiling fans
Ceiling mounted light fixtures
Chairs
Christmas Trees/ Garland
Christmas Cards/wrappings
Clothing
Cribs
Dining tables
DVD's
Framed Pictures
Footwear
Glass top tables
Golf Clubs/Bags
Infant car seats
Large appliances
VHS tapes
Large exercise equipment
Mattresses
Wall Mirrors
Old computer/ monitors
Old style TVs
Record albums
Religious Items
Doors/Windows
Sofas
Sports equipment
Upholstered items