Most Blessed Sacrament Catholic School is sponsored by eight parishes in the region, including St. Ann Parish. It is dedicated to excellence in education, as well as fostering a faith-filled environment emphasizing reverence, respect and personal responsibility in the traditional spirit of Christian teaching. It is open for students in grades pre-kindergarten to eight. MBS is a STREAM school that emphasizes the intellectual, spiritual and physical development of every child. It offers before and after-care as well as bus service for Delaware residents.
A limited amount of financial assistance is available to families of children whose parents are active members of St. Ann Parish. To learn more, please go here.
The school is located at 11242 Racetrack Road, Berlin, MD. For additional information, please call Amanda Evans at 410-208-1600, email her here or visit their website at www.mostblessedsacramentschool.com .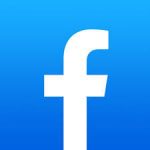 Grocery Store Links
If you shop at Harris Teeter or Giant, please be sure your store accounts are linked to Most Blessed Sacrament Catholic School. These cards need to be linked every fall season.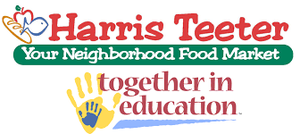 You can sign up your Harris Teeter VIC card at www.harristeeter.com and go to the Community drop-down box then click Together in Education program. Find the Link to Your School listed on the left of your screen and fill out your information. The code is 6845. Your card will be linked for the entire school year. This program does not interfere with your VIC savings or cost you any money.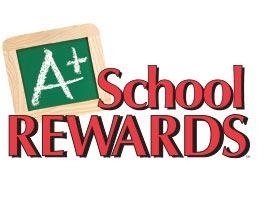 The school's technology fund has benefited from the school support programs of these businesses. Your continued support is appreciated.
School News
From the desk of Kathy Manns, Principal

MBS school celebrated the month of May honoring Mary. Every Friday we went outside to pray the Rosary and on May 27th we held our May Procession. Our second graders blessed us with wearing their First Holy Communion outfits and, along with our school community, placed flowers at the foot of the statue. It was a busy month.
I would like to thank all who participated in our book
fair at Bethany Beach Books. With your thoughtfulness to shop there and mentioning MBS, we raised over $700.

Also, we had our first virtual art auction. Many wonderful items were donated, including handmade projects. In all, close to $7500 was raised. Thank you to all who supported this endeavor.
We share with love and pride, that on June 13, 2021, our eighth-grade class will graduate at St. Luke's in Ocean City, MD.
May God bless our graduates!

We are currently accepting enrollment applications for the 2021-2022 school year for students entering pre-K3 through 8th grade. There are limited openings throughout our grades, and we want to extend this information to our supporting parishes.
Please call or email Amanda Evans at 410-208-1600
or aevans@mbscs.org to schedule your tour.