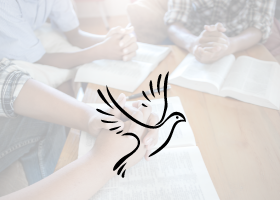 Meets on Sunday at 11:30AM in the Masterson Center, year around (although the frequency of the meetings may vary). It provides a place for those curious about the Catholic faith to inquire about it, toask questions, and to share their insights and faith stories in a warm, accepting setting.
For those who wish to build on their inquiry and to participate fully in the life of Christ's Church, it provides the path for both Christians and non-Christians to become members of the Catholic Church. It prepares interested people for sacraments of initiation as Roman Catholic Christians, and prepares baptized non-Catholics for full communion as Roman Catholics.

Call Barbara Perricone at 302-541-4458 or email her here.
For more information on the RCIA, please click below: