Our Parish Religious Education classes, meeting from 9 AM to 10:15 AM in the Masterson Center, began on September 15, 2019.

Anyone with kindergarten or 1st-grade children who wish to enroll them in the program or anyone with a child who is older who has not yet enrolled are also invited to obtain a copy of the registration form by clicking here.

Spanish-Language classes began on Thursday, September 19, 2019, in the Masterson Center from 6:30PM to 7:45PM


Office of Faith Formation Phone Number
302-539-5443
Staff:
Christian Formation Committee
The Christian Formation Committee meets during the year to consider needs of the parish in areas of Christian Formation and to plan events and programs which address those needs. For more information contact Molly Roach 302-539-5443 or email here.
Parish Renewal
From time to time the Parish sponsors programs that encourage small groups of parishioners to meet and share their faith. We're between programs right now, but are actively evaluating programs to be offered in 2020. We'll provide more information here once we've identified our next faith-sharing opportunity.

In February of 2020, St. Ann Parish will be sponsoring a program called Unlocking the Mystery of the Bible. This 8-week program is intended to tell the story of salvation history from Adam and Eve to Christ and the Church.
For more information. please click below.
Parish Catechesis
Catechists teach classes from Kindergarten through Grade 8 to form our young Catholic Christians who are prepared for all their sacraments and discipleship to bring a message of God's love and hope to the world.  Classes meet in the Masterson Center on Sundays from 9:00 am to 10:15 am and on Thursdays from 6:30 pm to 7:45 pm for Spanish-Language First Communion preparation.  Call Molly Roach 302-539-5443 for registration information or email her here.  For a copy of the registration forms for 2019-2020, please click on the link below, complete the forms, and return them to the Office of Faith Formation.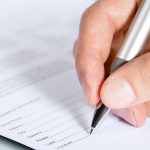 RCIA
Meets every Tuesday evening at 6:00PM from September through Easter and prepares interested people for sacraments of initiation as Roman Catholic Christians or baptized non-Catholics for full communion as Roman Catholics. Call JoAnna Keller 302-539-5443 or email her here.
For more information on the RCIA, please click below: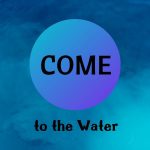 Bible Study
Bible Study – Wednesday: The Wednesday group meets from 9:30 to 11 AM in the Masterson Center Room #7, weekly from September until mid-May. Each session begins with song and prayer. Using study guides and videos, one book of the Bible is studied at a time. Participants discuss how it relates to their lives today. For more information, contact Fran Slahetka at 302-537-5363 or email her, or contact Florence Fallavollita at 302-448-5109 or email her.
Bible Study – Thursday: Meets at 7 PM in the Masterson Center. Informal group studying scripture using workbooks and videos. For additional information, please call Linda Magarelli at 302-245-3135 or email her here
Bible Study – Friday: Meets from 9:30 to 11:00 AM in the Conference Room of the Masterson Center. All are welcome to this enriching series. For more information, please call Deacon Dennis Hayden at 302-539-0106 or Tim Linehan at 302-829-1046.
Prayer Group
Prayer Group – "The Living Waters" Prayer Group meets weekly on Tuesday at 9:30 AM in the Masterson Center Conference Room. All are invited to join fellow parishioners for a time of prayer and praise, a teaching and faith sharing. Call Cas Chodnicki 302-537-7831 or Deacon Dennis Hayden 302-539-0106 or Sheila & Jim Buffler 267-280-2363 for additional information.
Youth Ministry
Our youth minister, Jamey Sturgill, will periodically offer some events for the youth like skiing or hiking. For more information, email him here
Young Adult Ministry
Our young adult minister, Jamey Sturgill, provides a "Theology on Tap" presentation once a month as well as a prayer group once a month for young adult members of our Parish. Jamey has also gathered some young adult members of the Parish to play in the football and volleyball leagues for Ocean City's Parks and Recreation. For more details and up-to-date information, please visit twitter.com/slowdelcatholic or email him here