Dear Parents,
Today, March 13, 2020, Bishop Malooley has closed parish religious education programs and the Catholic schools of the diocese of Wilmington until March 30.  What that means is that for the next 3 Sundays there will be no classes at St. Ann.
I want you to have the teaching material for the next three weeks and that will be available in the Masterson Center on Sunday from 8:30am to 10:15 and then after the 10:30 Mass until 2PM. Your working with kids will help all of you to keep the good Lord front and center in this time of uncertainty. I do understand that cancelling our classes is one way to help slow down the rate of the virus' transmissions and thus give hospitals and medical professionals a fighting chance to treat those who come down with it. If this slow down of transmission is successful, it will seem like we all went to a lot of trouble for nothing. Let's hope it's successful.
Molly Roach
Director of Faith Formation
Parish of St. Ann
Our Parish Religious Education classes, meeting from 9 AM to 10:15 AM in the Masterson Center, began on September 15, 2019.
Spanish-Language classes began on Thursday, September 19, 2019, in the Masterson Center from 6:30PM to 7:45PM
Anyone with kindergarten or 1st-grade children who wish to enroll them in the program or anyone with a child who is older who has not yet enrolled are invited to register. Registration can be completed in one of three ways:
An online registration form can be completed here
A copy of the form to download and print can be found here
A paper copy of the form can be picked up from the Faith Formation office in the Masterson Center
All printed forms should be returned to the Faith Formation office in the Masterson Center when completed.

Office of Faith Formation Phone Number
302-539-5443
Staff:
Christian Formation Committee
The Christian Formation Committee meets during the year to consider needs of the parish in areas of Christian Formation and to plan events and programs which address those needs. For more information contact Molly Roach 302-539-5443 or email here.
Parish Renewal
From time to time the Parish sponsors programs that are directed toward the further development of the faith life of its parishioners.  Check back here, where further programs and opportunities will be announced as they occur, or watch for any announcements in the News section of our Home page.
Parish Catechesis
Catechists teach classes from Kindergarten through Grade 8 to form our young Catholic Christians who are prepared for all their sacraments and discipleship to bring a message of God's love and hope to the world.  Classes meet in the Masterson Center on Sundays from 9:00 am to 10:15 am and on Thursdays from 6:30 pm to 7:45 pm for Spanish-Language First Communion preparation.  Call Molly Roach 302-539-5443 for registration information or email her here.  To register, please see the top of this page for instructions.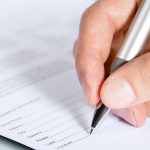 FORMED
FORMED provides Catholic content from more than 60 organizations to help parishes, families and individuals explore their faith anywhere.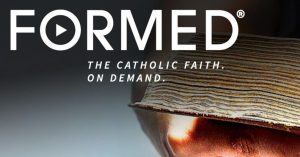 Supporting thousands of movies, children's programs, ebooks, audio, parish programs and studies direct to your browser, mobile or connected device.  Content can be delivered directly to your living room with Roku, Apple TV, and Chromecast among others.
To register, go to stannbb.formed.org ; click "Register"; enter your name, email address and desired password.
RCIA
Meets every Tuesday evening at 6:00PM from September through Easter and prepares interested people for sacraments of initiation as Roman Catholic Christians or baptized non-Catholics for full communion as Roman Catholics. Call JoAnna Keller 302-539-5443 or email her here.
For more information on the RCIA, please click below: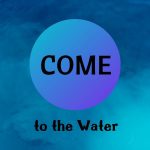 Bible Study
Bible Study – Wednesday: The Wednesday group meets from 9:30 to 11 AM in the Masterson Center Room #7, weekly from September until mid-May. Each session begins with song and prayer. Using study guides and videos, one book of the Bible is studied at a time.  Participants discuss how it relates to their lives today.  For more information, contact Fran Slahetka at 302-537-5363 or email her, or contact Florence Fallavollita at 302-448-5109 or email her.
Bible Study – Thursday: Meets at 7 PM in the Masterson Center. Informal group studying scripture using workbooks and videos. For additional information, please call Linda Magarelli at 302-245-3135 or email her here
Bible Study – Friday: Meets from 9:30 to 11:00 AM in the Conference Room of the Masterson Center. All are welcome to this enriching series.  For more information, please call Deacon Dennis Hayden at 302-539-0106 or Tim Linehan at 302-829-1046.
Prayer Group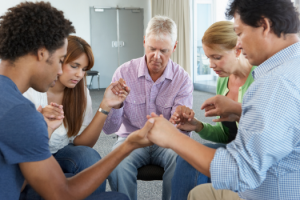 Prayer Group – "The Living Waters" Prayer Group meets weekly on Tuesday at 9:30 AM in the Masterson Center Conference Room.  All are invited to join fellow parishioners for a time of prayer and praise, a teaching and faith sharing. Call Cas Chodnicki 302-537-7831 or Deacon Dennis Hayden 302-539-0106 for additional information.