What is a Saint?
In the Catholic Church, the saints are ordinary people like you and me who made it to heaven. They've done nothing that you and I cannot do, if we persevere in following Jesus Christ and living our lives according to His teaching.
Catholic devotion to the saints is nothing more than respect and admiration for the memory of the deceased heroes of the Church. We honor them as men and women of heroic virtue who can serve as our role models. They were no more perfect than are we; but, at the end of their lives – and hopefully, ours – they received from Our Lord his words, "Well done, good and faithful servant."
We also ask the saints to intercede for us. Have you ever asked anyone to pray for you when you were having a hard time? That is how Catholics "pray to" the saints – we pray with saints, not to them. As the Letter of James says, "The fervent prayer of a righteous person is very powerful."
Well-known saints like those below often are remembered in a special way on particular days during the year.
January – February – March – April – May – June
July – August – September – October – November – December
This Weeks Saints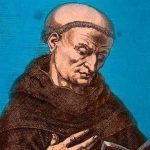 January 29
St Gildas the Wise

___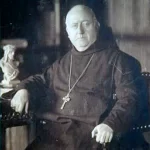 January 30
Bl. Columba Marmion
___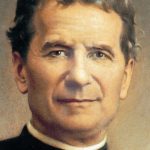 January 31
St. John Bosco
___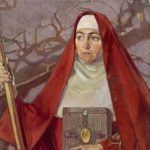 February 1
St. Brigid of Kildare
___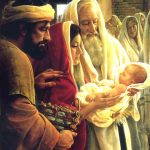 February 2
Presentation of the Lord
February 3
St. Blaise
___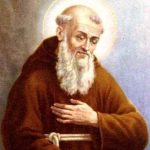 February 4
St. Joseph of Leonessa
___
January 31
St. John Bosco
Giovanni Melchior Bosco was born on 16 August 1815 at Becchi, Castelnuovo d'Asti, Piedmont, Italy. Son of Venerable Margherita Bosco. John's father died when the boy was two years old. John attended church and became very devout. When he was not in church, he helped his family grow food and raise sheep; as soon as he was old enough to do odd jobs, John did so to help support his family. He would go to circuses, fairs and carnivals, practice the tricks that he saw magicians perform, and then put on one-boy shows. After his performance, while he still had an audience of boys, he would repeat the homily he had heard earlier that day in church.

When John was nine years old, he had the first of several vivid dreams that would influence his life. In his dream, he encountered a multitude of boys who swore as they played. Among these boys, he encountered a great, majestic man and woman. The man told him that in meekness and charity, he would "conquer these your friends." Then a lady, also majestic said, "Be strong, humble and robust. When the time comes, you will understand everything." This dream influenced John the rest of his life.

Encouraged during his youth in Turin to become a priest, he worked as a tailor, baker, shoemaker, and carpenter while attending college and seminary. John was ordained in 1841. His service to young people started when he met a poor orphan in Turin, and instructed him in preparation for receiving Holy Communion. He then gathered young apprentices and taught them catechism.

After serving as chaplain in a hospice for working girls, Don Bosco opened the Oratory of St. Francis de Sales for boys. Several wealthy and powerful patrons contributed money, enabling him to provide two workshops for the boys, shoemaking and tailoring.

By 1856, the institution had grown to 150 boys and had added a printing press for publication of religious and catechetical pamphlets. He wrote short treatises aimed at explaining the faith to children, and then taught children how to print them. and Union of Cooperator Salesians in 1875.John's interest in vocational education and publishing justify him as patron of young apprentices and Catholic publishers.

John's preaching fame spread and by 1850 he had trained his own helpers because of difficulties in retaining young priests. In 1854, he and his followers informally banded together, inspired by Saint Francis de Sales.

With Pope Pius IX's encouragement, John gathered 17 men and founded the Salesians of Don Bosco (SDB) in 1859, priests who work with and educate boys, under the protection of Our Lady, Help of Christians, and Saint Francis de Sales.. Their activity concentrated on education and mission work. Later, in 1872, he organized a group of Salesian Sisters as the Daughters of Mary, Help of Christians to assist girls.

He died on 31 January 1888 at Turin, Italy of natural causes, and was canonized by Pope Pius XI in 1934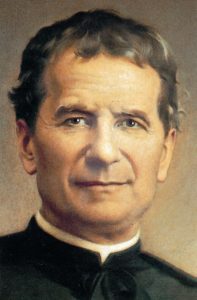 "Without confidence and love, there can be no true education. If you want to be loved…you must love yourselves, and make your children feel that you love them."

St. John Bosco
February 2
The Presentation of the Lord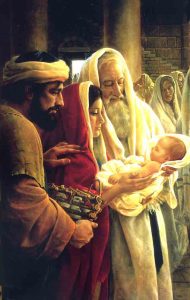 Today the Church celebrates the feast of the Presentation of the Lord which occurs forty days after the birth of Jesus and is also known as Candlemas day. Forty days after the solemnity of Christmas, Mary and Joseph consecrated Jesus in the Temple of Jerusalem, fulfilling the Mosaic Law.
Simeon and Anna were two venerable elderly people dedicated to prayer and fasting in the temple, and their strong religious spirit enabled them to recognize the Messiah. Simeon utters a prophecy that Jesus will be the light of the Gentiles and the glory of Israel. Anna thanks God for the child and talks about him to all who looked to God for the deliverance of Jerusalem.
Inspired by the words of the prophecy of Simeon, ("a light to the revelation of the Gentiles"), by the 11th century, the custom had developed in the West of blessing candles on the Feast of the Presentation. The candles were then lit, and a procession took place through the darkened church while the Canticle of Simeon was sung. Because of this, the feast also became known as Candlemas.