What is a Saint?
In the Catholic Church, the saints are ordinary people like you and me who made it to heaven. They've done nothing that you and I cannot do, if we persevere in following Jesus Christ and living our lives according to His teaching.
Catholic devotion to the saints is nothing more than respect and admiration for the memory of the deceased heroes of the Church. We honor them as men and women of heroic virtue who can serve as our role models. They were no more perfect than are we; but, at the end of their lives – and hopefully, ours – they received from Our Lord his words, "Well done, good and faithful servant."
We also ask the saints to intercede for us. Have you ever asked anyone to pray for you when you were having a hard time? That is how Catholics "pray to" the saints – we pray with saints, not to them. As James says, "The fervent prayer of a righteous person is very powerful."
Well-known saints like those below often are remembered in a special way on particular days during the year.
January – February – March – April – May – June
July – August – September – October – November – December
This Weeks Saints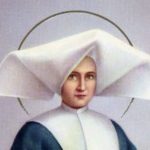 November 28
St. Catherine Laboure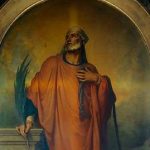 November 29
St. Saturninus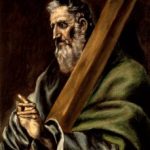 November 30
St. Andrew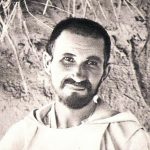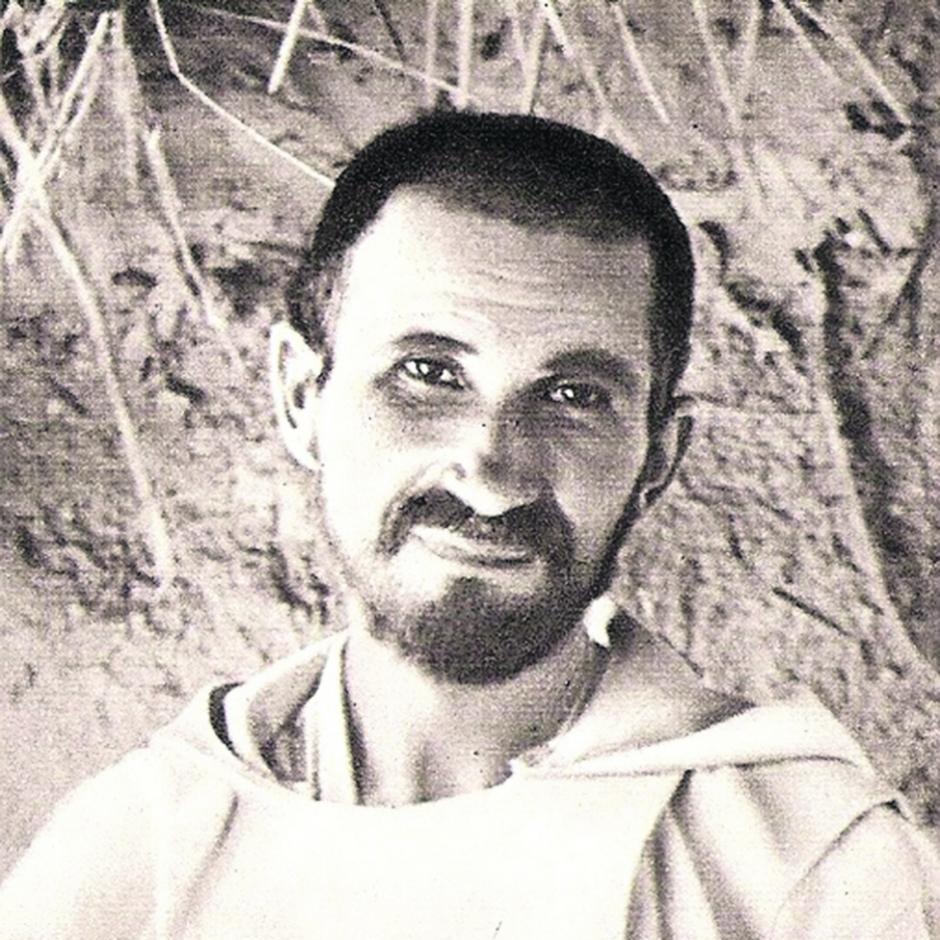 December 1
Bl. Charles de Foucauld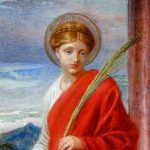 December 2
St. Bibiana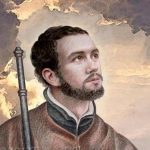 December 3
St. Francis Xavier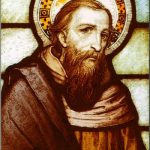 December 4
St. John Damascene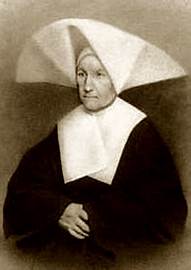 "If you listen, God will also speak to you, for with the good Lord, you have to both speak and listen. God always speaks to you when you approach him plainly and simply."

Saint Catherine Laboure
November 27
Our Lady of the Miraculous Medal

November 28
St. Catherine Laboure

St. Catherine Labouré was born in Burgundy, France on May 2, 1806 as the ninth of 11 children. When she was 9 years old, her mother passed away, making Catherine responsible for the household. In an act of faith, she decided to replace the mother she had lost with her Heavenly Mother, Mary.
Growing up, Catherine was known for being a quiet and practical child, though she was extremely devout. A couple of years after her mother's death, Catherine experienced a dream of St. Vincent de Paul motioning her to a room of sick people, and urging her to become a Daughter of Charity.
In January 1830, Catherine Labouré entered the Seminary at the Motherhouse of the Daughters on rue du Bac, Paris as a novice. Catherine began to receive personal visions of the heart of St. Vincent and of Our Lord in the Eucharist. She also had two visions of Mary Immaculate who showed herself inside an oval frame, standing upon a globe with rays of light coming from her hands toward the globe. Around the frame were the words, "O Mary, conceived without sin, pray for us who have recourse to thee."

Mary asked Catherine to take these images to her confessor, telling him they should be placed on medallions. "All who wear them will receive great graces."
In 1831 Catherine Labouré was sent to serve the poor, the afflicted, the marginalized elderly in the hospice of Enghien. She spent the next 46 years of her life there, devoted to their care. She died on December 31, 1876, at the age of 70. After being exhumed in 1933, her body was found to be incorrupt; she was canonized by Pope Pius XII on July 27, 1947.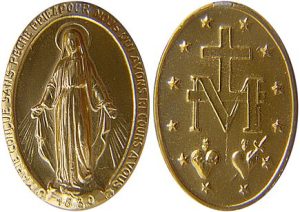 St. Catherine Laboure was granted her vision of Mary Immaculate on November 27, 1830. She viewed both the front and the back of the frame in which Mary appeared. The back of the frame showed a circle of twelve stars, recalling the vision of Saint John in the Book of Revelation (12:1); a large letter M surmounted by a cross, and the stylized Sacred Heart of Jesus crowned with thorns and Immaculate Heart of Mary pierced with a sword. Catherine heard Mary tell her to fashion after the image a medal which would provide protection and fill with grace those who wore it.
With approval of the Church, the first Medals were made in 1832 and were first distributed in Paris; then, to millions around the world. Countless wonders came to those who wore it: health was restored; bad habits were overcome; dangers were averted; men survived war and pestilence; and thousands were converted to the True Faith. People began to call it the "Miraculous Medal" — the official title it now bears in the liturgical feast that was established to honor the Queen Mother who gave it to us. Its greatest miracles are those of patience, forgiveness, repentance, and faith. God uses the Medal, not as a sacrament, but as an agent, an instrument, in bringing to pass certain marvelous results.
.
December 3
St. Francis Xavier
Francis Xavier was born in the Kingdom of Navarre on April 7, 1506. Nobly born, his father was the privy counselor to King John III of Navarre. When he came of age he was sent to Paris to study philosophy at the University of Paris. where he planned to eventually become a professor.

He shared rooms with Peter Favre, and both young men became good friends with Ignatius of Loyola. worked tirelessly to have Francis recognize his vocation to the priesthood. At the age of 24, Francis made his spiritual commitment, and with Peter Favre in 1534, joined Ignatius's little community, the infant Society of Jesus. Together at Montmartre they vowed poverty, chastity, obedience, and apostolic service according to the directions of the pope. Francis was ordained a priest in 1537 in Venice.

At that time, Portugal was actively colonizing the port city of Goa. Disturbed by the waning faith of the Portugese settlers, the King of Portugal asked the Pope to send missionaries to the region. The pope chose the Society of Jesus, and Ignatius chose Francis. On his 34th birthday, he sailed to India, knowing he would probably never again see his friends who remained behind.

For the next 10 years he labored to bring the faith to such widely scattered peoples as the Hindus, the Malayans, and the Japanese; as well as serving as provincial of the newly established Jesuit province of India. He spent much of that time in India, but also traveled to the Malaysia, Indonesia, and Japan. He baptized some 40,000 converts..

Wherever he went he would seek out and help the poor and forgotten. He traveled thousands of miles, most on his bare feet, and he saw the greater part of the Far East., Xavier lived with the poorest people, sharing their food and rough accommodations. He spent countless hours ministering to the sick and the poor, particularly to lepers. Very often he had no time to sleep or even to say his breviary but, as we know from his letters, he was filled always with joy.

Xavier went through the islands of Malaysia, where he baptized the first Japanese convert. Intrigued by the tales of Japan, he learned enough Japanese to preach to simple folk, to instruct, and to baptize, and to establish missions for those who were to follow him. From Japan he had dreams of going to China, but this plan was never realized. Before reaching the mainland, he died. His remains are enshrined in the Church of Good Jesus in Goa. He and Saint Thérèse of Lisieux were declared co-patrons of the missions in 1925.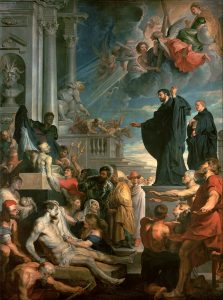 "No-one may ever excel in great things, who do not first excel in little things."

St. Francis Xavier