The Gift Shop is located in Delaney Hall.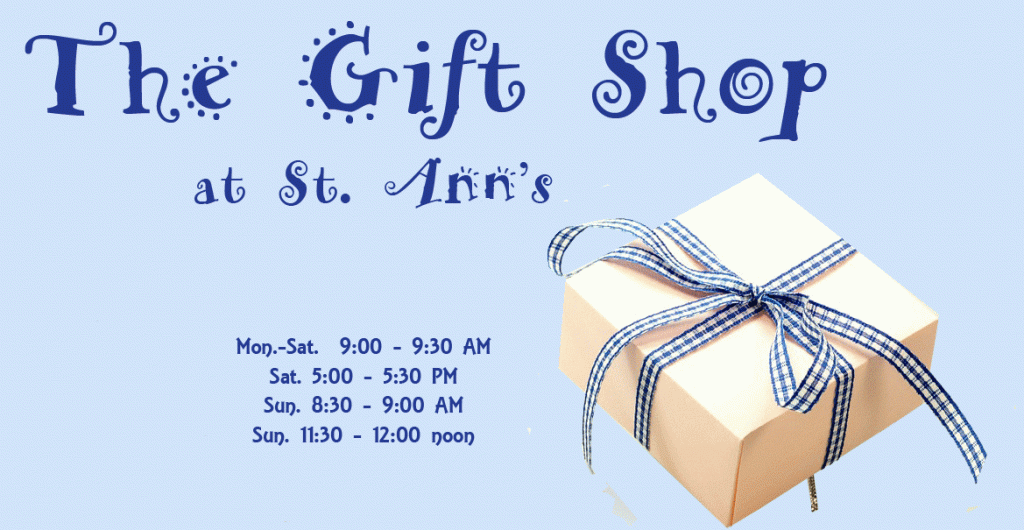 The Gift Shop offers many religious articles: bibles, books, crucifixes, rosaries, statues, children's items, gifts for Baptism, First Communion, Confirmation, Mother's Day, Father's Day, and other occasions, assorted greeting cards, holy water fonts and bottles, scapulars, and much more.
The Gift Shop hosts an annual Christmas Open House which features many Christmas items like cards, ornaments, advent wreaths and candles, gift items, and a children's secret shop.
Presently, the Gift Shop needs volunteers to work after the 4 PM Mass until 5:30 PM on Saturdays and after the 10:30 AM Mass until 12 Noon on Sundays. If you are interested in volunteering, or for further information, please contact Gina Busby at 302-539-7292.
Mass cards may be obtained from the
Parish Office during regular business hours.
Call (302) 539-6449 for additional information.