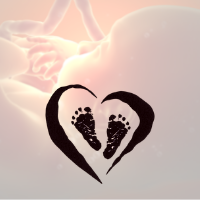 Our mission to promote awareness and respect for the sanctity of human life from the moment of conception to natural death.
St. Ann Pro-life Meetings
Pro-Life meetings begin in September. Check the bulletin for dates and times.
NPR broadcast of an abortion:
Last month, National Public Radio aired an audio recording of a woman aborting her twins.
Why would anyone want to listen to not one, but two human beings get torn apart by a vacuum machine? It's the clearest sign yet that our culture has lost even the most basic sense of reverence for God's precious gift of human life….

Broadcasting an audio recording of an abortion is horrific…however, there's a silver lining: It's a sign that the abortion industry is desperate.

Abortion supporters wouldn't have stooped to such a gruesome stunt even three years ago.
But with the overturning of Roe v Wade, they're desperate. Pro-abortion activists don't know what to say. And they don't know how to respond.


Because life is winning!
NPR's decision to air the abortion audio is only the second-worst part of the broadcast. The worst—and most tragic—is that two innocent babies were killed.

Source: 40 Days for Life Newsletter, 12/15/2022.
Celebrate The Defeat of Roe
Bethany Beach Central Park Public Rosary !
January 20th, 2023

"Build a New Culture of Life Day by Day w/ The Rosary" – (Pope John Paul II – The Gospel of Life)
Thank You, Jesus!
"Baby Steps for Life"

A Procession(Walk) after the 8:30A.M. Mass leaving from the St. Ann Parking Lot to the Bethany Beach Central Park w/ Blessed Candles, Our Lady of Guadalupe, and her "Flame of Love, Jesus"!
There, all join to pray a Public Respect Life Rosary in reparation for sins against life.
We must continue our support for mothers to be and their babies and elect politicians to make the community aware of the evil anti-life actions that will continue in Delaware until our laws are finally changed!
Prayer Vigils at Planned Parenthood

**Planned Parenthood Surgical Center is performing abortions every Monday in Seaford*** Prayer Vigils ongoing now – Call Jim 302-663-0399 and join us. Also, Prayer vigils continuing at Dover Planned Parenthood on Thursdays, 8:00am to 4:00 pm. Just come for an hour or two.
March for Life
St. John the Apostle in Milford is going to have a bus going to the March for Life in DC on January 20th.
The particulars are:
St. John the Apostle Catholic Church (Milford)
Bus loading immediately after the 8:00 Mass then Leaving for St. Jude
St. Jude Catholic Church (Lewis)
Bus arrival time estimate 9:00am
Bus loading immediately on arrival
Cost is $15. Will probably stop for dinner on the way home
Like to have confirmation by Jan. 6th.
Call Ramone, St. John's at 302-423-1525 or Jim Anderson at 302-663-0399
Upcoming:
Rosary for Life after 8:30am Mass every Monday at St. Ann's in front of the church. Join us to pray for the end of abortion.
Prayer vigils at Planned Parenthood in Dover and Seaford. Need participants.
National March for Life: Friday, January 20, 2023.
Delaware March for Life Activities: TBD.
Contact Gloria Huber for info: call (410)292-3465 or email GLORIAJHUBER1313@GMAIL.COM
Important Links
Click here for information about Birthright of Wilmington.

Click here for information about the 40 Days for Life Campaign.

Click here for information about Rachel's Vineyard

Click here for information about Delaware Right to Life.
Experiencing a Crisis Pregnancy?
If you are experiencing a crisis pregnancy
or are grieving after an abortion
and need to talk to someone about it,
call our toll-free, 24-hour confidential pregnancy/post-abortion counseling hotline at
1-877-225-7870.
OTHER PREGNANCY
CARE CENTERS:
A Door of Hope 302-998-9000
3407 Lancaster Pike, Wilmington, DE
218 E. Main St., Newark, DE
Bethany Christian Services
302-369-3470
Newark, DE
Mom's House, Inc. 302-658-3433
1718 Howland St., Wilmington, DE
Pregnancy Help Center of
Kent County 302-698-9311
1991 S. State St., Dover, DE
Pregnancy Help Center of Kent
County 302-335-4225
3624 Bay Rd., Milford, DE
Sussex Pregnancy Care Center 302-856-4344
536 S. Bedford St., Georgetown, DE
Cecil County Pregnancy Center
410-398-7888
247 Bridge St., Elkton, MD
For questions call Gloria Huber, Prolife Co-Chairman at 410-292-34645.