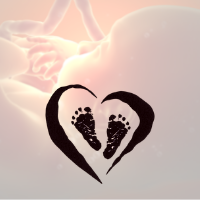 Our mission to promote awareness and respect for the sanctity of human life from the moment of conception to natural death.
St. Ann Pro Life Meetings
Meetings are suspended for July And August. Please join us on the first Monday of the month at 9:30 in Delaney Hall.
Next meeting September 23
We look forward to seeing you!
Delaware ProLife Events
Pro- Life  Unity Rally
Thursday, June 10, 1- 2 PM
At Legislative Hall (Eastside)
Dover, De.
Looking for more events click here
How can Pro-Lifers respond?
As if abortion isn't horrible enough, along came webcam, mail-order, and app-based abortions. What can pro-lifers do?
Get educated. We must know and understand the abortion industry. Stay educated. Learn about Planned Parenthood, it's history, mission finances and leaders.
Speak up. Be bold in sharing your pro-life beliefs- in person, on social media, everywhere! Write letters to your elected officials and to the newspapers. Speak at your church. Support your local pregnancy center.
Pray, pray, pray! Prayer is the most important thing we can do. Introduce your friends to 40 Days for Life. Spend regular time on the sidewalk. You will bless the worker, the moms, the community and yourself. Time spent praying at an abortion facility is on-on-one time with God and guaranteed to bless you in ways you never imagined.
Source: Sue Thayer, former Planned Parenthood manager in Iowa. 40 Days for Life Magazine, Spring/2021
Prayer Vigils at Planned Parenthood
Vigils  continue on all Fridays* at Planned Parenthood
805 S. Governor Ave, Dover, De
*Especially the 2nd Friday of each month
Daily during 40 Days for Live, October 2021
Experiencing a Crisis Pregnancy?
If you are experiencing a crisis pregnancy
or are grieving after an abortion and need to talk to someone about it,
call our toll-free, 24-hour confidential pregnancy/post-abortion counseling hotline at
1-877-225-7870.
Click here for information about Birthright of Delaware.
Click here for information about the 40 Days for Life Campaign in Wilmington and Dover.
Click here for information about Rachel's Vineyard.
Click here for information about Delaware Right to Life.
OTHER PREGNANCY
CARE CENTERS:
A Door of Hope 302-998-9000
3407 Lancaster Pike, Wilmington, DE
218 E. Main St., Newark, DE
Bethany Christian Services
302-369-3470
Newark, DE
Mom€™s House, Inc. 302-658-3433
1718 Howland St., Wilmington, DE
Pregnancy Help Center of
Kent County 302-698-9311
1991 S. State St., Dover, DE
Pregnancy Help Center of Kent
County 302-335-4225
3624 Bay Rd., Milford, DE
Sussex Pregnancy Care Center 302-856-4344
536 S. Bedford St., Georgetown, DE
Cecil County Pregnancy Center
410-398-7888
247 Bridge St., Elkton, MD
Choices for Life Pregnancy Center, 8221 Teal Drive Unit 408,
Easton, MD 21601. 410-822-3311. choicesinpregnancy.org
Eastern Shore Pregnancy Center, 1300 S. Division St, Salisbury, MD
21801. 410-546-5433. easternshorepregnancycenter.org
For questions call Gloria Huber, Prolife Co-Chairman at 410-292-34645.