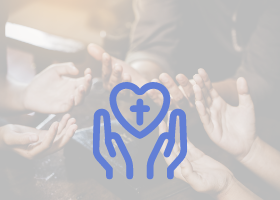 A prayer group is a gathering of Christian individuals who come together to pray and worship to God together; coming to God through Jesus Christ and being guided and led by the Holy Spirit is always the aim, bringing all things back to Him and through Him.
Group prayer among Christians is important and rewarding. It has been this way from the beginning of the church. In the second chapter of Acts, we are told that "They were continually devoting themselves to the apostles' teaching and to fellowship, to the breaking of bread and to prayer" (Acts 2:42).

Group prayer joins believers together in the presence of Christ, for "where two or more are gathered in my name, I am with them" (Mt 18:20). It encourages the burdened; when a group of believers pray together, the result is unity, humility, thanksgiving, petition, intercession, and the discovery of God's will.
Living Waters
The Living Waters" Prayer Group meets weekly on Tuesday at 10:15 AM in the Masterson Center Conference Room. All are invited to join fellow parishioners to praise and worship the Lord with singing, praying, with Scripture, sharing God's goodness, and praying
intercessory prayers.
Call Cas Chodnicki 302-537-7831 or Deacon Dennis Hayden 302-539-0106 for additional information.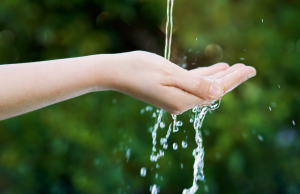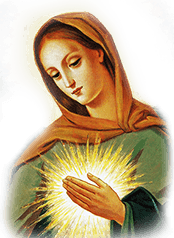 Flame of Love Devotion
Our Lady Awaits You to help blind Satan! Please join us on Tuesdays in St. Ann's Church to pray The Flame of Love Rosary immediately after Benediction; approx. 3:15 PM. Questions? Please contact Anna at 302-539-5796 or Brenda at 610-742-5944
More information on the Flame of Love Devotion can be found by clicking on the image to the right.