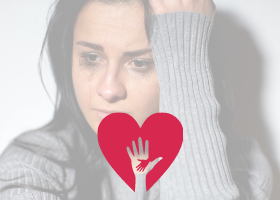 The death of a loved one can be painful and lonely. We understand that grief is difficult to bear when family and friends surround us, but harder when there is no one to lean on. We hope you will consider joining us as we begin and continue a bereavement support group at St. Ann Church. One advantage of coming to a grief support group is that you will find yourself among people who know how much it hurts.

To preserve the efficiency and focus of the Grief and Bereavement sessions, participants for the 2023-2024 series will be limited to those who have experienced losses within the past 5 years that typically involved parents, spouses, children (of any age), other family members or friends. Exceptions will be made on an individual basis in consultation with the group leader. The group is held in Delaney Hall on Wednesdays from 9:30am-11:30am typically on alternate weeks. The dates for 2023-2024 are:
September 6**
September 20
October 4
October 18
November 1
November 15
November 29
December 6
December 20
January 3
January 17
January 31
The sessions are lead by psychiatrist, Daniel D. Cowell, MD. Non-parishioners of any faith tradition are warmly welcomed.
**The September 6 meeting will be held in the Masterson Room at the Masterson Center.