Like most religions, Catholicism has specific prayers that believers say at certain times or on certain occasions. Vocal prayer is an important part of Catholic tradition. It underlines the fact that the Incarnation of God's Son joined both the spiritual and physical and showed us the way to holiness in both parts of our human nature, joined together. "Vocal prayer is an essential element of the Christian life. To his disciples, drawn by their Master's silent prayer, Jesus teaches a vocal prayer, the Our Father." (CCC 2700) When we pray to God vocally, we acknowledge that we are both physical and spiritual beings, and that both parts can and should give praise to God.
The prayers on this page are a part of the beauty of the Catholic faith tradition. They are drawn from Scripture, from the insights of the saints, and ultimately, from the Holy Spirit. "Through a living transmission (Sacred Tradition) within 'the believing and praying Church,' the Holy Spirit teaches the children of God how to pray," (CCC 2650), because by ourselves, "we do not know how to pray as we should, but the Spirit Himself intercedes for us." (Romans 8:26)
These prayers can instruct us, guide us, and our hearts to the graces which God continually invites us to share with him. Reciting a prayer, however, is not the same as praying. In order for these words to become true prayer, they must not only use the breath of our lungs, but also the breath of the Spirit that lives within us.
Do you have a favorite prayer that you'd like included here? Send it to us by clicking below. We can't promise to include it, but we'd like to take a look and see if we can fit it in.


The month of September is traditionally dedicated to
the Seven Sorrows of Mary
Each year, the Holy Father asks for our prayers for a specific intention each month. You are invited to answer the Holy Father's request and to join with many people worldwide in praying for this intention each month.
Pope's September prayer intention Abolition Of The Death Penalty:
We pray that the death penalty, which attacks the dignity of the human person, may be legally abolished in every country.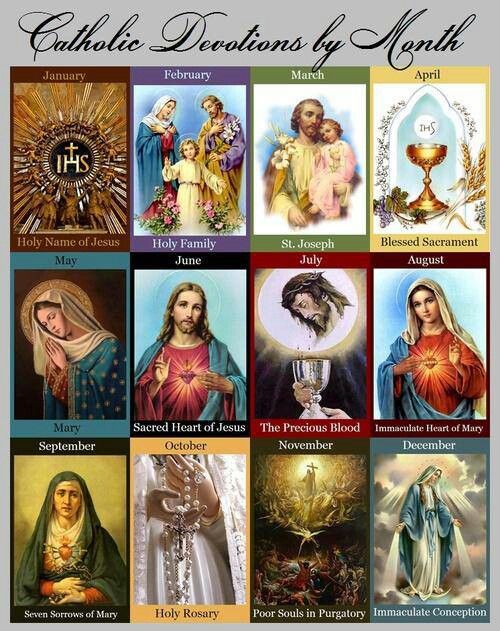 The Seven Sorrows of Mary
Then Simeon blessed them and said to Mary, his mother: "This child is destined to cause the falling and rising of many in Israel, and to be a sign that will be spoken against, so that the thoughts of many hearts will be revealed. And a sword will pierce your own soul, too."

Luke 2:34-35
The Seven Sorrows of Mary are:

The Prophecy of Simeon (Luke 2:34-35)
The Flight into Egypt (Matthew 2:13-21)
The Loss of Jesus for Three Days (Luke 2:41-50)
The Carrying of the Cross (John 19:17)
The Crucifixion of Jesus (John 19:18-30)
Jesus Taken Down from the Cross (John 19:39-40)
Jesus Laid in the Tomb (John 19:39-42)
Seasonal Prayers for Autumn
Links to seasonal novenas can be found on the page containing the Schedule of Services.
Be patient, then, brothers and sisters, until the Lord's coming. See how the farmer waits for the land to yield its valuable crop, patiently waiting for the autumn and spring rains. You too, be patient and stand firm, because the Lord's coming is near.

.James 5:7-8
Autumn Months
O God of Creation, you have blessed us with the changing of the seasons.

As we welcome the autumn months,
may the earlier setting of the sun
remind us to take time to rest.

May the brilliant colors of the leaves
remind us of the wonder of your creation.

May the steam of our breath in the cool air
remind us that it is you who give us the breath of life.

May the harvest from the fields remind us of the abundance we have been given and bounty we are to share with others.
May the dying of summer's spirit remind us of your great promise that death is temporary and life is eternal.
We praise you for your goodness forever and ever.
– Author Unknown
God of Seed and Harvest
We bless you,
God of Seed and Harvest
And we bless each other
That the beauty of this world
And the love that created it
Might be expressed though our lives
And be a blessing to others
Now and always

– Author Unknown
Crowded with Gratitude – A Thanksgiving Prayer
Lord God,
Our hearts are crowded with gratitude
as we celebrate the feast of Thanksgiving.
We have come to this our feasting table
with great joy and eagerness,
for we are truly grateful to you, our God,
for all that we have been given.
We pause now and, in silent prayer,
do thank you for the great generosity of Your gifts.

We also thank one another for gifts –
especially for the gifts of love and affection
that we have freely shared.
We are thankful
for all who are present at this our feast
as well as for all those who have labored in love
in order to bring this dinner to our table.

May You, our God, bless this Thanksgiving feast
and all of us who shall share it
in your holy name.
– Hays, Edward, Prayers for the Domestic Church: A Handbook for Worship in the Home (Kansas: Forest of Peace Books, 1979), 122.
Prayer for All Saints'
Almighty and everlasting God, You gave us Saints so that we can honor You by recognizing Your redemptive work in them, and that we have shining examples and powerful intercessors in our lives. They received blessings and righteousness from You because they belonged to a generation that sought only You. Allow me today to appreciate them for their past merits and their present prayers offered in the sight of Your divine majesty, so that my life too may become an oblation pleasing to You.

Amen.
–Natalie Regoli
Prayer For The Holy Souls
Merciful Father, hear our prayer and console us. As we renew our faith in Your Son, whom You raised from the dead, strengthen our hope that all our departed brothers and sisters will share in His Resurrection, who lives and reigns with You and the Holy Spirit, one God, for ever and ever. Eternal rest grant unto them, O Lord, and let perpetual light shine upon them. May they rest in peace. Amen.
—Marian Fathers of the Immaculate Conception of the B.V.M.)
Prayer for Labor Day
God, in your goodness, you have made a home for the worker. Make a place in our hearts for compassion to the men and women who labor tirelessly for basic necessities.

Ensure a place for the men and women who are struggling to find work. Grant us your wisdom to greet and care for those who are unable to work due to illness or circumstances that prevent their participation.

Be with the children who are not able to run and play, but instead must put in a hard day's work to help their family afford to eat, to live.

Be with us all, Christ Jesus, as we go about the busyness of our work. Hold us accountable not only for our actions, but most importantly to each of our neighbors. May we continue to work together to bring about your reign! We ask this in your holy name, through the power of the Holy Spirit. Amen.
-USCCB
An Autumn Prayer
God of all seasons, we thank you for Autumn.
We thank you
for the touch of coolness in the air that gives us a new burst of energy,
for the coloring of trees that shows the creativity of the Divine Artist,
for the falling leaves that reveal the strength of the branches,
for the hues of fields that bring peace to our souls,
for the smiles on pumpkins that bring joy to children,
for the fall harvest which that brings us gratitude for the bounty of our land,
for this change of seasons that reveals the circle of life.
God of all seasons, as you transform the earth, transform us by your Spirit.
Amen
— Rev. Doug Leonhardt, S.J.
A Thanksgiving Table Blessing
We thank you God,
for creating the world
and for preserving it until now.
We thank you for the regular return of day and night,
and of the seasons,
and for the dependability of nature and of time.
We thank you for memory,
which enables us to build on the experiences of the past;
for imagination,
which admits us to a wider world than we could otherwise know;
and for foresight,
by which we plan for the future.
We thank you for your patience with us in our failings;
for friends and family with whom we can celebrate our successes;
and for those closest to us who support us in our times of need.
Bless this meal and us gathered here.
Bless those who have little food or friends to comfort them in body or spirit.
Bless those who are unable to be with us this day,
and those who have gone before us in faith.
We ask this in your name.
– Author Unknown
Liturgy of the Hours All-Saints Prayer
Father, All-Powerful and ever-living God,
today we rejoice in the holy men and women
of every time and place.
May their prayers bring us your forgiveness and love
We ask this in the name of Jesus Christ our Lord. Amen.
Liturgy of the Hours
For Those Whose Harvest is Poor

Creator God, for daily bread
and all who work
to bring your harvest home
we bring our thanks today.

Forgive our ingratitude
we who have so much
yet waste what you have given.

For those whose harvest is poor,
whose crops have withered,
water tainted, children starve,
help those who bring relief
and bestow on us
an unaccustomed generosity,
that all might share from your garden
and all might sing your praise.

Creator God, provider of all
we bring our thanks today.
– Author Unknown
Remembering Others
O God, when I have food,
help me to remember the hungry;
When I have work,
help me to remember the jobless;
When I have a home,
help me to remember those who have no home at all;
When I am without pain,
help me to remember those who suffer,
And remembering,
help me to destroy my complacency;
bestir my compassion,
and be concerned enough to help;
By word and deed,
those who cry out for what we take for granted.
– Samuel F. Pugh
Patriot's Day – Remembering 9/11
God of all nations, look with favor upon this great nation as we remember the tragic terrorist attacks of 9/11. Be our source of strength, healing and comfort as our wounds still bleed.

God of wisdom and compassion, You create eventual blessings out of every kind of evil. Make us instruments and agents of such creation as we strive to turn the post-9/11 challenges into opportunities and blessings for others and ourselves. God of mercy and grace, we bring up the immediate victims and their loved ones of these heinous acts into your attention. Be their light in these moments of darkness and difficulty. God of hope and glory, do not let our hopes overcome by our fears. Do not let our souls crippled by despair. Be our source of hope and guidance in these times of sorrow and mourning. Oh God, if we forget You. Do not forget us. In your most Holy and Beautiful names we pray.

Amen.
– Imam Abdullah Antepli
Veterans Day Prayer
God of peace,
we pray for those who have served our nation
and have laid down their lives
to protect and defend our freedom.

We pray for those who have fought,
whose spirits and bodies are scarred by war,
whose nights are haunted by memories
too painful for the light of day.

We pray for those who serve us now,
especially for those in harm's way.
Shield them from danger
and bring them home.
Turn the hearts and minds
of our leaders and our enemies
to the work of justice and a harvest of peace.

May the peace you left us,
the peace you gave us,
be the peace that sustains,
the peace that saves us.

Christ Jesus, hear us!
Lord Jesus, hear our prayer!
– from the Concord Pastor
Thanksgiving
For each new morning with its light,
For rest and shelter of the night,
For health and food,
For love and friends,
For everything thy goodness sends.
– Ralph Waldo Emerson

For those who practice the Catholic faith, the following prayers are important in and of themselves. And, while this list is certainly not an exhaustive one, it will illustrate the different kinds of Catholic prayers that help to form the treasury of prayers in the Church.
The Sign of the Cross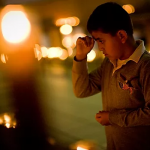 In the name of the Father, and of the Son, and of the Holy Spirit. Amen
Our Father (Lord's Prayer)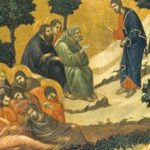 Our Father, who art in heaven,
hallowed be Thy name;
Thy kingdom come;
Thy will be done on earth as it is in heaven.
Give us this day our daily bread;
and forgive us our trespasses
as we forgive those who trespass against us;
and lead us not into temptation,
but deliver us from evil.
Amen.
Hail Mary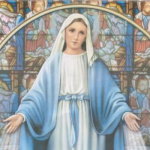 Hail Mary, full of grace!
The Lord is with thee.
Blessed art thou among women,
and blessed is
the fruit of thy womb, Jesus.
Holy Mary, Mother of God,
pray for us sinners,
now and at the hour
of our death.
Amen.
Glory Be (Doxology)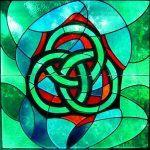 Glory be to the Father,
and to the Son,
and to the Holy Spirit.
As it was in the beginning,
is now and ever shall be,
world without end.
Amen.
Apostle's Creed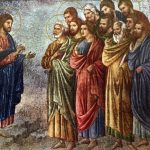 I believe in God, the Father almighty,
creator of heaven and earth.
I believe in Jesus Christ, His only Son, our Lord.
He was conceived by the power of the Holy Spirit
and born of the Virgin Mary.
He suffered under Pontius Pilate,
was crucified, died, and was buried.
He descended to the dead.
On the third day he rose again.
He ascended into heaven,
and is seated at the right hand of the Father.
He will come again to judge the living and the dead.
I believe in the Holy Spirit,
the holy catholic Church,
the communion of saints,
the forgiveness of sins,
the resurrection of the body,
and the life everlasting.
Amen.
Nicene Creed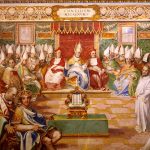 I believe in one God,
the Father almighty,
maker of heaven and earth,
of all things visible and invisible.
I believe in one Lord Jesus Christ,
the Only Begotten Son of God,
born of the Father before all ages.
God from God, Light from Light,
true God from true God,
begotten, not made, consubstantial with the Father;
through him all things were made.
For us men and for our salvation
he came down from heaven,
and by the Holy Spirit was incarnate of the Virgin Mary,
and became man.
For our sake he was crucified under Pontius Pilate,
he suffered death and was buried,
and rose again on the third day
in accordance with the Scriptures.
He ascended into heaven
and is seated at the right hand of the Father.
He will come again in glory
to judge the living and the dead
and his kingdom will have no end.
I believe in the Holy Spirit, the Lord, the giver of life,
who proceeds from the Father and the Son,
who with the Father and the Son is adored and glorified,
who has spoken through the prophets.
I believe in one, holy, catholic and apostolic Church.
I confess one Baptism for the forgiveness of sins
and I look forward to the resurrection of the dead
and the life of the world to come.
Amen.
Anima Christi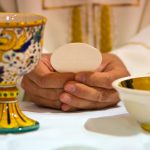 Soul of Christ, make me holy
Body of Christ, be my salvation
Blood of Christ, let me drink your wine
Water flowing from the side of Christ, wash me clean
Passion of Christ, strengthen me
Kind Jesus, hear my prayer
Hide me within your wounds
And keep me close to you
Defend me from the evil enemy
And call me at the hour of my death
To the fellowship of your saints
That I might sing your praise with them
for all eternity. Amen.
Divine Praises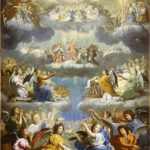 Blessed be God.
Blessed be His Holy Name.
Blessed be Jesus Christ, true God and true Man.
Blessed be the Name of Jesus.
Blessed be His Most Sacred Heart.
Blessed be His Most Precious Blood.
Blessed be Jesus in the Most Holy Sacrament of the Altar.
Blessed be the Holy Spirit, the Paraclete.
Blessed be the great Mother of God, Mary most Holy.
Blessed be her Holy and Immaculate Conception.
Blessed be her Glorious Assumption.
Blessed be the Name of Mary, Virgin and Mother.
Blessed be St. Joseph, her most chaste spouse.
Blessed be God in His Angels and in His Saints.
Act of Contrition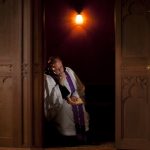 O my God, I am heartily sorry for having offended Thee, and I detest all my sins because of Thy just punishments, but most of all because they offend Thee, my God, Who art all-good and deserving of all my love. I firmly resolve, with the help of Thy grace, to sin no more and to avoid the near occasions of sin.
(You can find alternate versions of the Act of Contrition here)
Prayers to the Holy Spirit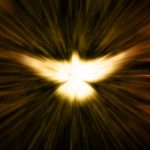 Come Holy Spirit
Come Holy Spirit, fill the hearts of your faithful and kindle in them the fire of your love. Send forth your Spirit and they shall be created. And You shall renew the face of the earth.
O, God, who by the light of the Holy Spirit, did instruct the hearts of the faithful, grant that by the same Holy Spirit we may be truly wise and ever enjoy His consolations, Through Christ Our Lord, Amen.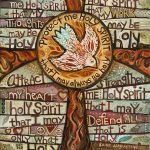 St. Augustine's Prayer to the Holy Spirit

Breathe into me, Holy Spirit,
that my thoughts may all be holy.
Move in me, Holy Spirit,
that my work, too, may be holy.
Attract my heart, Holy Spirit,
that I may love only what is holy.
Strengthen me, Holy Spirit,
that I may defend all that is holy.
Protect me, Holy Spirit,
that I may always be holy.
Acts of Faith, Hope, and Love
Act of Faith
O my God, I firmly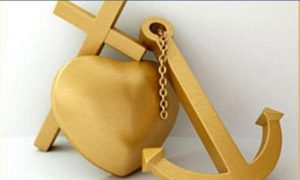 believe that you are one God in three divine Persons, Father, Son, and Holy Spirit. I believe that your divine Son became man and died for our sins, and that he will come to judge the living and the dead. I believe these and all the truths which the holy Catholic Church teaches, because you have revealed them, who can neither deceive nor be deceived. Amen.
Act of Hope
O my God, relying on your infinite mercy and promises, I hope to obtain pardon of my sins, the help of your grace, and life everlasting, through the merits of Jesus Christ, my Lord and Redeemer. Amen.
Act of Love
O my God, I love you above all things with my whole heart and soul, because you are all good and worthy of all my love. I love my neighbor as myself for the love of you. I forgive all who have injured me and I ask pardon of those whom I have injured. Amen.
Prayers to Mary
Memorare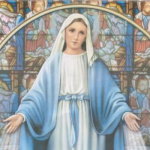 Remember,
O most gracious Virgin Mary,
that never was it known
that anyone who fled to thy protection,
implored thy help,
or sought thine intercession
was left unaided.
Inspired by this confidence,
I fly unto thee,
O Virgin of virgins, my mother;
to thee do I come,
before thee I stand,
sinful and sorrowful.
O Mother of the Word Incarnate,
despise not my petitions,
but in thy mercy
hear and answer me.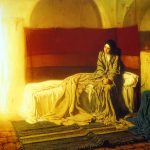 The Angelus
V – The Angel of the Lord declared unto Mary.
R – And she conceived by the Holy Spirit.
(Hail Mary….)
V – Behold the handmaid of the Lord.
R – Be it done unto me according to thy word.
(Hail Mary….)
V – And the Word was made Flesh.
R – And dwelt among us.
(Hail Mary….)
V – Pray for us, O Holy Mother of God.
R – That we may be made worthy of the promises of Christ.
Let us pray:
Pour forth, we beseech Thee, O Lord, Thy grace into our hearts;
that, we to whom the Incarnation of Christ, Thy Son,
was made known by the message of an Angel,
may by His Passion and Cross,
be brought to the glory of His Resurrection
through the same Christ our Lord.
Amen.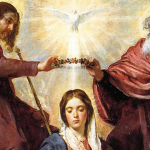 Hail Holy Queen
Hail, holy Queen, Mother of mercy, hail, our life, our sweetness and our hope. To thee do we cry, poor banished children of Eve: to thee do we send up our sighs, mourning and weeping in this vale of tears. Turn then, most gracious Advocate, thine eyes of mercy toward us, and after this our exile, show unto us the blessed fruit of thy womb, Jesus, O merciful, O loving, O sweet Virgin Mary! Amen.
Prayer to Mary, Undoer of Knots
Mother of fair love, I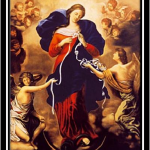 look to you.
Take into your hands the ribbon of my life,
and see the snarl of knots that keeps me bound
to sin, anxiety, and hopelessness.
I beg you, Mother, by your powerful intercession
and long fingers of love and grace,
undo the knots in my heart and in my life.
Free me to love as Christ loves.
Mary, Undoer of Knots, pray for us.
Prayers to and of the Saints
Prayer to St. Anthony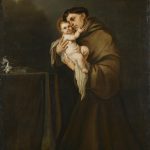 O Holy St. Anthony, gentlest of Saints, your love for God and Charity for His creatures, made you worthy, when on earth, to possess miraculous powers. Encouraged by this thought, I implore you to obtain for me (request). O gentle and loving St. Anthony, whose heart was ever full of human sympathy, whisper my petition into the ears of the sweet Infant Jesus, who loved to be folded in your arms; and the gratitude of my heart will ever be yours. Amen.
The St. Francis Prayer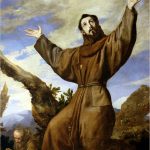 Lord, make me an instrument of Your peace. Where there is hatred, let me sow love; where there is injury, pardon; where there is doubt, faith; where there is despair, hope; where there is darkness, light; where there is sadness, joy.
O, Divine Master, grant that I may not so much seek to be consoled as to console; to be understood as to understand; to be loved as to love; For it is in giving that we receive; it is in pardoning that we are pardoned; it is in dying that we are born again to eternal life.
Guardian Angel Prayer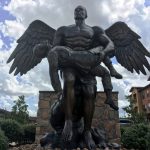 Angel of God
My guardian dear
To Whom His love
Commits me here
Ever this day
Be at my side
To light and guard
To rule and guide. Amen
Prayer to St. Michael

Holy Michael, the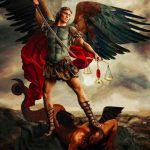 Archangel, defend us in battle. Be our safeguard against the wickedness and snares of the devil. May God rebuke him, we humbly pray; and do you, O Prince of the heavenly host, by the power of God cast into hell Satan and all the evil spirits who wander through the world seeking the ruin of souls.
Amen.

Prayer for Our Families
Prayer for our family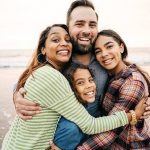 We bless your name, O Lord,
for sending your own incarnate Son,
to become part of a family,
so that, as he lived its life,
he would experience its worries and its joys.
We ask  you, Lord,
to protect and watch over this family,
so that in the strength of your grace
its members may enjoy prosperity,
possess the priceless gift of your peace,
and, as the Church alive in the home,
bear witness in this world to your glory.
We ask this thought Christ our Lord.
Amen.
Prayer for a marriage
Heavenly Father, we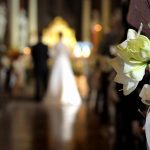 come before you to thank you for all you have done and continue to do in our lives and marriage. Lord, we come before you on this day, Father, asking for a stronger bond of unity in our marriage covenant.
Lord, we pray that you will give us the power to be a united front for you. Letting nothing come between us.
Assist us, God, to identify and work through everything that is not pleasing to you. So we can continually attain higher levels of unity in our marriage spiritually, physically, and mentally.
Father, we are thankful and happy to see the work of your hands. As we try our best to find your grace daily. We love you and thank you for all of these things.
In Jesus' name we pray. Amen!"
Prayer for a child
Heavenly Father, I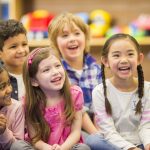 thank you that all good gifts come from you. I thank you that I can trust you for the future of my family. Please guide my child in every step they take. I pray they would know your provision and protection. Make steady their steps I pray. Amen

A Prayer in Gratitude for Our Mothers
Good and Gentle God,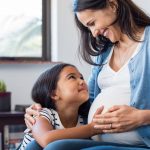 we pray in gratitude for our mothers and for all the women of theory who have joined with you in the wonder of bringing forth new life. You who became human through a woman, grant to all mothers the courage they need to face the uncertain future that life with children always brings.
Give them the strength to live and to be loved in return, not perfectly, but humanly.
Give them the faithful support of husband, family and friends as they care for the physical and spiritual growth of their children.
Give them joy and delight in their children to sustain them through the trials of motherhood. Most of all, give them the wisdom to turn to you for help when they need it most.
– Author Unknown
A Prayer for Fathers
Heavenly Father,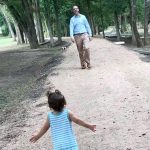 you entrusted your Son Jesus,
the child of Mary,
to the care of Joseph, an earthly father.
Bless all fathers
as they care for their families.
Give them strength and wisdom,
tenderness and patience;
support them in the work they have to do,
protecting those who look to them,
as we look to you for love and salvation,
through Jesus Christ our rock and defender.
Amen.
– Author Unknown
Prayers for Healing
St. Ignatius of Loyola's Prayer Against Depression
O Christ Jesus,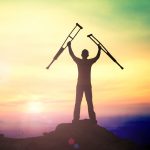 When all is darkness
And we feel our weakness and helplessness,
Give us the sense of Your Presence,
Your Love and Your Strength.
Help us to have perfect trust
In Your protecting love
And strengthening power,
So that nothing may frighten or worry us,
For, living close to You,
We shall see Your Hand,
Your Purpose, Your will through all things.
Amen.
Prayers for the Departed
Prayer for All the Souls of the Dead
O God, You willed that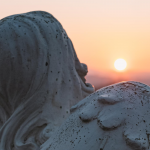 Your Only Begotten
Son, having conquered death, should pass into
the realm of heaven. I pray that all Your
faithful departed servants, who have left
this earthly life, may join Your Son, our Lord
Jesus Christ, and gaze eternally on You,
their Creator and Redeemer, in heaven.
Amen!
Prayer for the Dead

Loving God our Father,
Your power brings us to life.
Your care guides our lives,
and by Your command we return to the dust from which we came.
Father, those who pass on still live in Your presence,
their lives are changed but do not end.
I plead in hope for my family,
relatives and friends,
and for all the dead known only to You.
Prayers during the day
Morning Prayer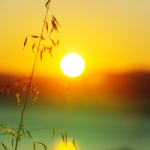 O Jesus through the most pure Heart of Mary, I offer You all my prayers, works, joys and suffering of this day, for all the intentions of Your Sacred Heart, in union with the Holy Sacrifice of the Mass throughout the world, in reparation for my sins, and in particular for the intentions of the Holy Father the Pope. Amen.
Evening Prayer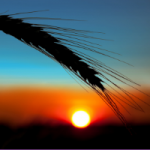 Protect us, Lord, as we stay awake; watch over us as we sleep, that awake, we may keep watch with Christ, and asleep, rest in his peace.

Prayer before meals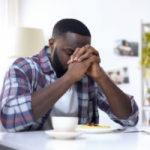 Bless us, O Lord
And these Thy gifts,
Which we are about to receive
From Thy bounty,
Through Christ our Lord.
Amen.
Prayer after meals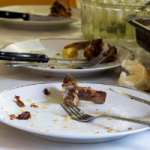 We give Thee thanks, Almighty God, for all thy benefits,
Who livest and reignest, world without end.
Amen.
Prayer for peace at work
Lord,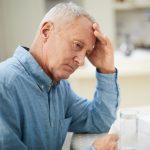 May your love overcome my resentment
May your strength overcome my exhaustion
May your truth overcome deceit
May your hope overcome apathy
May your light overcome darkness
May your wisdom overcome confusion
May your peace overcome my stress
So that I might rise up with a new heart,
With rest and balance
With transformed thoughts
To face the challenges afresh
And bring the beautiful fragrance of your kingdom
Into my workplace.
Amen.
Short prayers when time is limited
1. Lord Jesus Christ,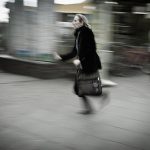 Son of God, have mercy on me, a sinner.
2. Sacred Heart of Jesus, I trust in Thee.
3. Jesus, Mary, and Joseph, I give you my heart and my soul.
4. Come, Holy Spirit, fill the hearts of Thy faithful, and enkindle in them the fire of Thy love.
5. My God, and my all!
6. Jesus, my God, I love Thee above all things.
7. Eucharistic Heart of Jesus, on fire with love of us, inflame our hearts with love of Thee.
8. Jesus, meek and humble of heart, make my heart like unto thine.
9. Blessed be God.
10. Heart of Jesus burning with love of us, inflame our hearts with love of Thee.