"On the threshold of his public life Jesus performs his first sign – at his mother's request – during a wedding feast. The Church attaches great importance to Jesus' presence at the wedding at Cana. She sees in it the confirmation of the goodness of marriage and the proclamation that thenceforth marriage will be an efficacious sign of Christ's presence."

CCC 1613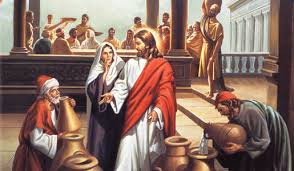 Most people are called to the married life. Marriages sometimes do not succeed because the married couple does not fully appreciate the nature of the union and the commitment that is required of them. Marriage is not just a secular act or social arrangement. Marriage is the closest and most intimate of human friendships. It involves the sharing of the whole of a person's life with his or her spouse. Marriage calls for a mutual self-surrender so intimate and complete that spouses – without losing their individuality – become "one," not only in body but in the soul.
'For this cause, a man shall leave his father and mother, and cleave to his wife, and the two shall become one flesh'? Therefore now they are no longer two, but one flesh. What therefore God has joined together, let no man put asunder" (Matthew 19:4-7).
Marriage by its nature is ordered toward the good of the spouses, and of the procreation and education of offspring.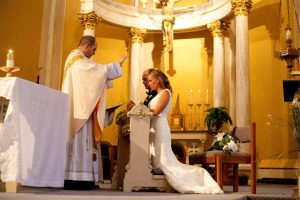 Other than perhaps the priesthood, there is no state of life that demands God's grace more than marriage. Jesus raised the state of marriage, whereby that total commitment between husband and wife also becomes a vehicle of grace for the couple. Through the sacrament of Matrimony God gives special sacramental graces to help married couples with life's difficulties, especially to help them raise their children.
The commitment that the couples in a marriage make to each other is grave. By its very nature and in response to Christ's teaching, the Church holds that a sacramental marriage is indissoluble. The bond of a sacramental marriage is exclusive, lifelong, and irrevocable. Because of this, a part of the preparation for the sacrament is completion of the diocesan Pre-Cana program. Named for the wedding at Cana in John's gospel, Pre-Cana encompasses a range of pre-marital counseling programs most parishes require for couples seeking to celebrate the sacrament of marriage.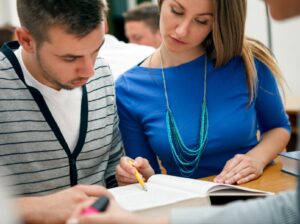 In the Diocese of Wilmington, participation in the Pre-Cana program is required. Couples should be registering for Pre-Cana at least 3-4 months BEFORE they are getting married. To learn more and to register, please visit the Diocesan web site at https://www.cdow.org/religious-education/office-for-marriage-and-family-life/precana/