March 3
St. Katherine Drexel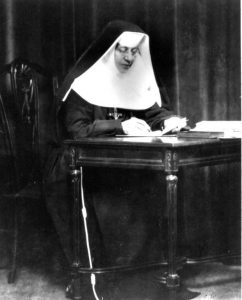 Katherine Drexel was born in Philadelphia in 1858, the daughter of a very rich banker and philanthropist. She grew up in a household in which both parents viewed wealth as something to be used to benefit others. When her parents died in 1885, both Katherine and her sisters began sharing the income from her family's estate. Always interested in the condition of Native Americans, she began a program of school construction for Native American children. In 1891 she founded a religious order, the Sisters of the Blessed Sacrament, that combined prayer with social action. During her lifetime she gave away about twenty million dollars, none of which went to her order. Relying on their own devices, her order established 145 Catholic missions and twelve schools for Native Americans, and fifty schools for blacks, Xavier University in New Orleans, Louisiana, the first United States university for blacks. In 1935 she suffered a major heart attack, retired, and spent the next 18 years in a life of prayer and contemplation.


March 9
St. Dominic Savio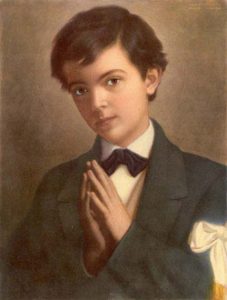 Born in Riva, Italy, Dominic was one of ten children of a blacksmith and seamstress. At 12 he joined St. John Bosco at the Oratory School in Turin to prepare to become a priest. His goal was to work with neglected and disadvantaged children when he became a priest. He was well-liked, known to all as a peacemaker and an organizer. He helped to found a group he called the Company of the Immaculate Conception. All of its members except one would join John Bosco in that saint's Salesian order. The exception was Dominic. Afflicted with a weak constitution, he took ill at the age of 15 and subsequently died, his last words being, "What beautiful things I see!" His birthplace is now a retreat house for teenagers; he is buried in the basilica of Mary, Help of Christians in Turin, not far from the tomb of his mentor, teacher and biographer, Saint John Bosco.


March 19
St. Joseph, Spouse of the Blessed Virgin Mary
We know little about the man himself. We know he was a carpenter from Nazareth. We know he was not well-to-do, not being able to afford a lamb for Jesus' circumcision; only a pair of turtledoves. We know he was kind, being very solicitous of his betrothed when she was found to be expectant.

Despite his humble background, Joseph was the direct descendant of Israel's greatest king, King David. Through him, his foster sonJesus was able to claim His kingship, although a far different one from that of Joseph's remote ancestor.
The Bible describes St. Joseph as a "just" man. In the Bible, this refers to someone who is not just "fair", but one who is completely and joyfully a willing participant in God's plans. When God called, Joseph responded, whether it was to flee to Egypt or to accept his betrothed Mary, despite her apparent circumstances. He is the patron of fathers, of workers, and of the Universal Church itself.


March 24
St. Oscar Romero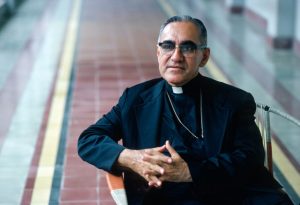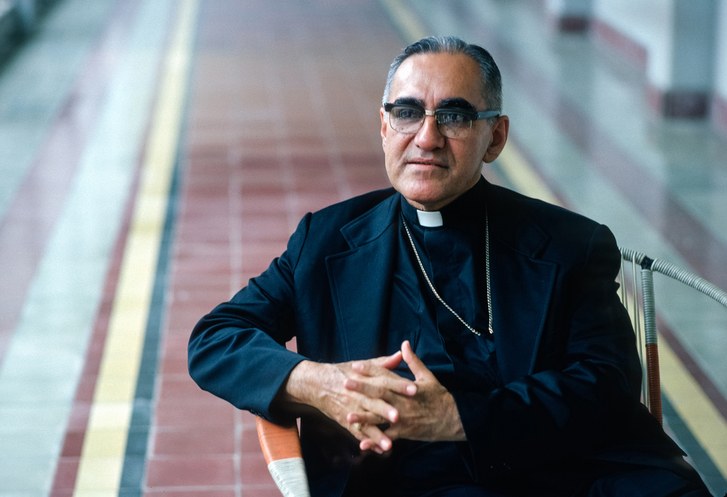 Oscar Romero was born in 1917 in El Salvador and was ordained a priest in Rome in 1942. He worked in San Miguel, El Salvador for 20 years. He was considered to be a religious and social conservative when he was appointed as Auxiliary Bishop of San Salvador in 1970. The government welcomed his appointment as Archbishop of the capital in 1977. When a friend, Fr. Rutilio Grande was assassinated three weeks after his appointment, Romero was deeply affected. When an ultra-right wing government seized power in 1979, Romero became an outspoken critic of the regime's violations of human rights and outright terrorism, including unofficial government death squads.
On March 23, 1980 Romero called on the Salvadoran military to cease its oppression. "Brothers, you belong to our own people. You kill your own brother peasants; and in the face of an order to kill that is given by a man, the law of God that says 'Do not kill!' should prevail." His pleas effectively became his death warrant.
On the next day, while celebrating mass in a hospital chapel, Oscar Romero was shot to death by a gunman after he delivered his homily.