Grief and Bereavement Group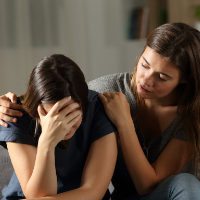 St. Ann Parish offers a support group for those who have experienced one or more losses in the recent or remote past that have been difficult to resolve. Attendees need not be parishioners as all sufferers are warmly welcomed as our brothers and sisters.
The groups are conducted in a professional manner and are led by psychiatrist and physician, Daniel D. Cowell, MD. Meetings are held in the Masterson Room of the Masterson Center biweekly on Wednesdays from 9:30 AM to 11 AM (for dates and times, see the bulletin or parish calendar).
The group is designed to do its best to welcome and care for each member who needs assistance in coping with loss. Former members are encouraged to attend because they have much valuable experience to offer newcomers.
For further information, please contact Dan at ddcowell@yahoo.com. 

Bereavement Luncheons Ministry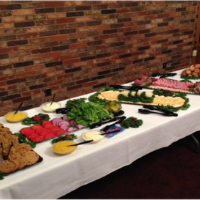 St. Ann Parish offers the use of Delaney Hall for those who may wish to hold a remembrance meal for those who have recently passed. The family of the deceased provides the food and beverages, and volunteers from the parish assist in setting up and serving. The Hall is available upon request by contacting the Parish Office at 302-539-6449 or office@stannsbethany.org.