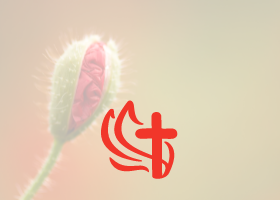 From time to time the Parish sponsors programs that are directed toward the further development of the faith life of its parishioners. Check back here, where further programs and opportunities will be announced as they occur, or watch for any announcements in the News section of our Home page.
ADVENT: Adult Faith Formation
The Chosen is a video series which presents the story of the gospels in a very accessible and interesting way. Season 1 shows the early days of Jesus' ministry when he was no more than an anonymous wanderer around Palestine, teaching, working miracles and calling disciples. The humanity of the people around Jesus is depicted in surprising and compelling ways and this brings the stories to life in such a way that it is possible to be surprised by what happens. Reacquaint yourself with the life of Christ this Advent at St. Ann's.
Episode 1 Monday 11/22 Delaney Hall 6:30PM
Episode 2 Monday 11/29 Delaney Hall 6:30PM
Episode 3 Saturday 12/4 Delaney Hall 9:30AM
Episode 4 Monday 12/6 Delaney Hall 6:30PM
Episode 5 Saturday 12/11 Masterson Ctr 9:30AM
Episode 6 Monday 12/13 Delaney Hall 6:30PM
Registration is limited to 40 participants. To register email Molly Roach at dre@stannsbethany.org or call 302-539-5443. Leave your name, email address and phone number.