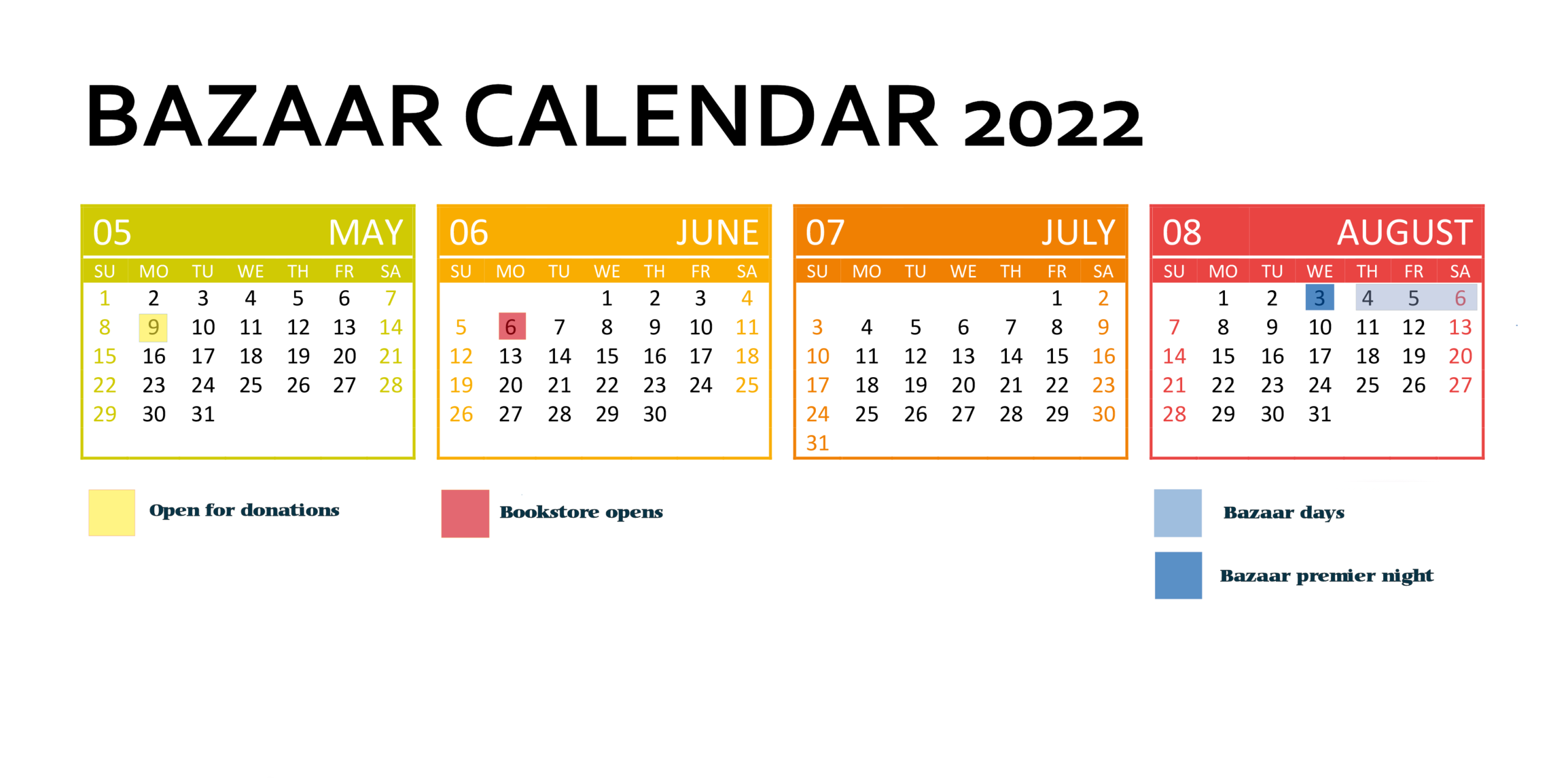 Bazaar Dates
Premier Night- $5 donation
Wednesday, August 3
3:00 p.m. – 7:00 p.m.
Thursday, August 4
9:30 a.m. – 5:00 p.m.
Friday August 5
9:30 a.m. – 5:00 p.m.
Saturday August 6
9:30 a.m. – 12:30 p.m.
Organizational meetings
Car Raffle Committee Luncheon/Meeting
Tuesday, April 19th at 12:00 p.m.
Delaney Hall
Please rsvp
Janice and Bill Karl, the car raffle captains, are creating an updated list of volunteers to help sell car raffle tickets as the current list is out of date. We are also redesigning the selling procedures to simplify scheduling for weekend Masses at both churches and at off-site locations. We need volunteers and your participation will make a real difference in the success of this raffle. Any single date or multiple dates that you can volunteer is appreciated.
Next General Bazaar Committee Meeting
Wednesday, April 20
9:15 a.m. in Delaney Hall.
Donations
Donation drop off begins
Monday, May 9
8:00 a.m. – 10:30 a.m. Daily except Sundays.
Book Sale
Book Store Opens
Monday, June 6
9:00 a.m. – 11:00 a.m.
continues through the Bazaar in the Masterson Center
Great selection of gently used books including newly released books, classics, fiction, non-fiction, children's, young adult's, politics, history, how-to, travel, biographies, sports, art and spiritual titles. Also included are gently used DVDs and CDs at unbeatable prices.
Stop by early and often as new books arrive daily